Past Events
GreenFest puts on numerous types of events that showcase their 3 pillars: Sustainability, Diversity, and SDSU Pride. Below are just a few of the events we've put on during our annual GreenFest week, which comes back this Spring from February 26 through March 4. For more information regarding our past events, check out our social media pages down below.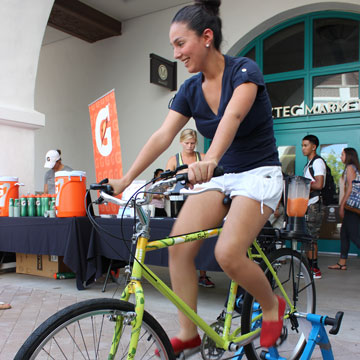 Mix It Up @ the Union
Welcome back to SDSU! Check out our table in the courtyard and grab some trail mix from GreenFest on your first day walk to classes.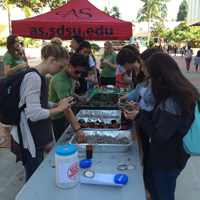 Grow with GreenFest
Hang out with GreenFest during your lunch hour as we Rock the Vote during the election period. We will be writing letters to our local politicians in San Diego on the importance of sustainable practices and a greener future. One letter = one succulent. Stand up and grow your political activism this year with GreenFest!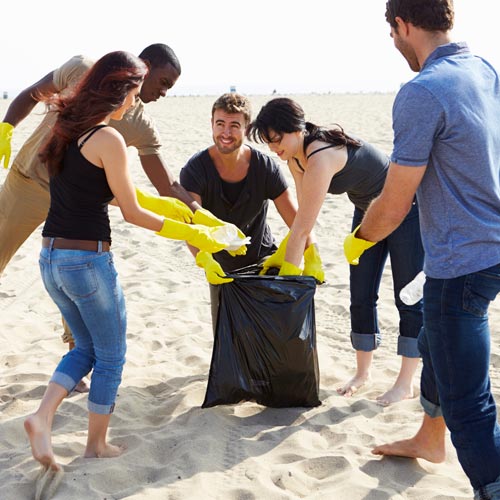 Beach Clean Up
GreenFest partnered with San Diego's Coastal Cleanup Day and adopted Pacific Beach this year! SDSU students and thousands of San Diegans helped beautify the Pacific Beach area on four separate cleanup days and helped make a positive change in the community.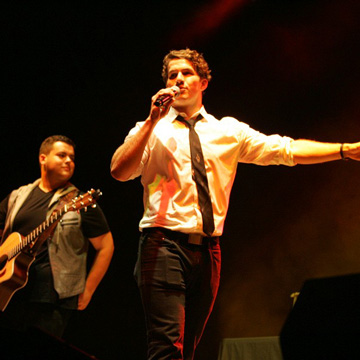 Aztec Rock: Battle of the Bands
Aztec Rock: Battle of the Bands is an event where fellow students will get to showcase their musical talents — whether they're a band, DJ, singer, rapper, etc. — and compete to open for the GreenFest Concert in the Spring.