A.S. Leadership

2020-2021
---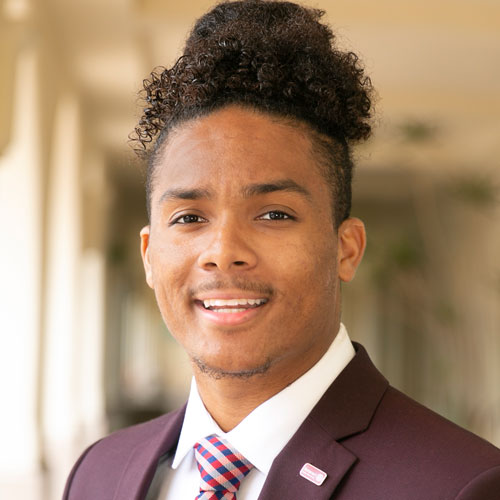 A.S. President
Christian is a senior majoring in kinesiology with an emphasis in pre-physical therapy from Pinole, California.
In addition to working in Residential Education as a Community Assistant, Christian's leadership and service include:
A.S. Board of Directors

A.S. Student Diversity Commission

Afrikan Student Union

Black Affinity Group

Black Resource Center

Black Student Science Organization

Campus Curlz SDSU

Campus Outreach SDSU

Collegiate Black Caucus SDSU

Help the Homeless SDSU

Jane K. Smith Cap and Gown chapter of

SDSU Mortar Board National Honor Society

SDSU Rotaract

Student African American Brotherhood

Tijuana Homebuild SDSU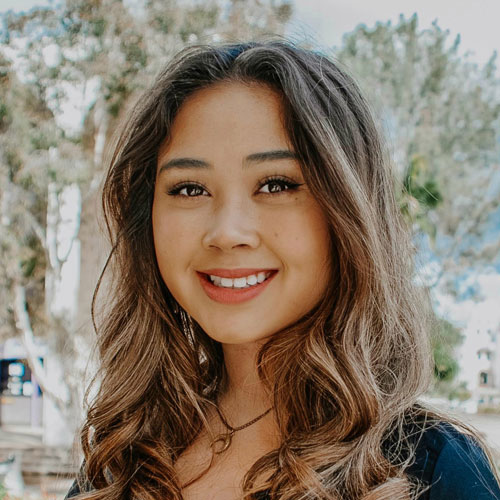 A.S. Executive Vice President
Bella is a junior from Walnut Creek, California. She is majoring in biology with an emphasis in cellular and molecular biology and minoring in cultural proficiency and an honors minor in Interdisciplinary Studies
Bella's leadership and service include:
A.S. University Council

A.S. Undeclared College Council

Residence Hall Association

South Campus Plaza North Hall Council

Alpha Chi Omega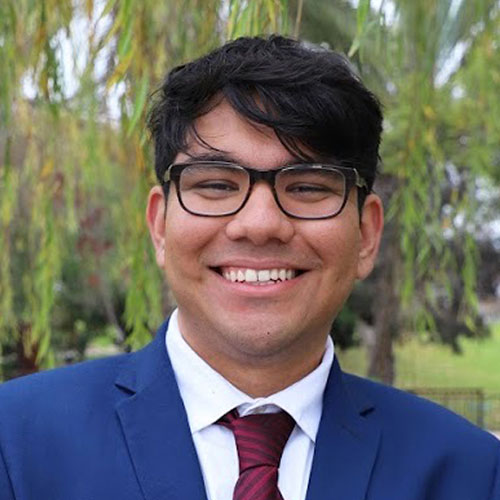 A.S. Vice President of External Relations
Armando is a senior majoring in political science and minoring in rhetoric and writing studies. He has lived in the South Bay his entire life and considers Imperial Beach his hometown.
Armando's service and leadership include:
SDSU College Democrats Vice President

SDSU Triathlon Club

SDSU Sustainable Transportation Committee

A.S. Lobby Corps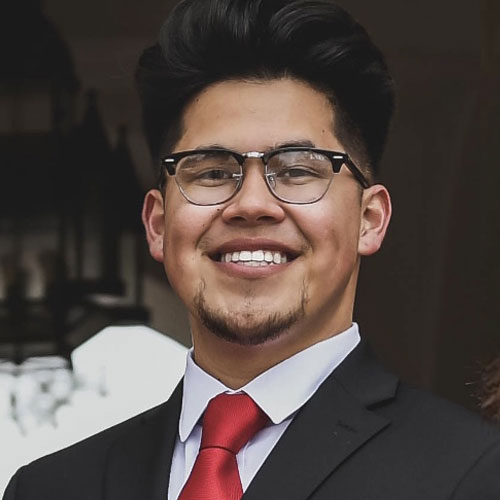 A.S. Vice President of Financial Affairs
Victor is a senior from Soledad, California majoring in Business Administration Finance.
Victor's service and leadership include:
Tijuana Home Build

SDSU Financial Planning Association

SDSU Well-Being and Health Promotion

Economic Crisis Response Team

SDSU Rotaract

FratMANers (Fraternity Men Against Negative Environments and Rape Situations)

Sports Business Initiative
A.S. Vice President of University Affairs
Crystal is a senior from Long Beach, California. She is an interdisciplinary major (public administration, hospitality, public relations) and minoring in Spanish.
Crystal's leadership and service include:
Dance Marathon at SDSU

Aztec Rock Hunger Leadership Team

A.S. Professional Studies and Fine Arts College Council

Greek Life Activities Board

Delta Gamma Sorority

Rho Lambda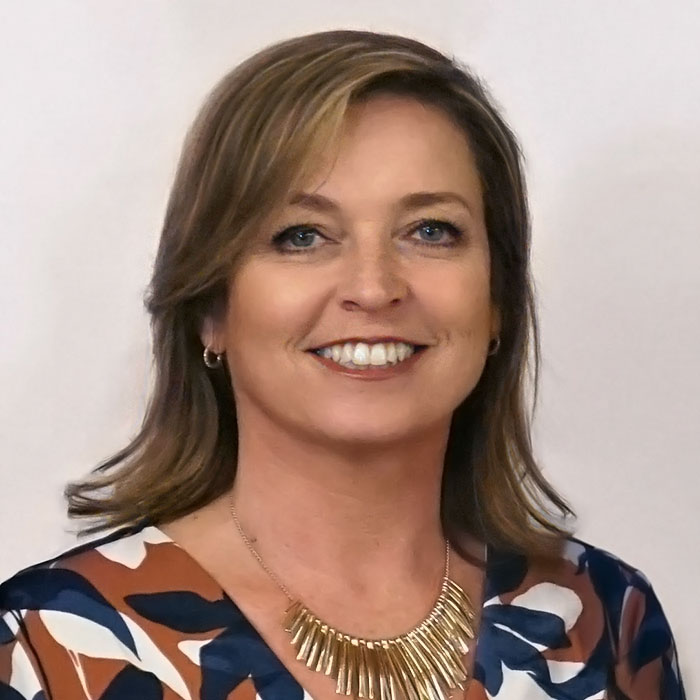 A.S. Executive Director
Christina Brown serves as the executive director of Associated Students at San Diego State University, one of four SDSU auxiliary organizations. As executive director, she works in partnership with student government leaders to oversee the long-term planning and growth for the auxiliary organization, and the many programs, facilities and services it offers.
Christina previously served as associate executive director for A.S. and before joining the organization in 2009, she was the first woman and youngest executive to be named senior vice president and chief financial officer for Sony Pictures Entertainment where she worked in the international television division. She has also worked at Walt Disney Studios and KPMG Peat Marwick.
Christina earned a master's in business administration from University of California, Los Angeles and a bachelor's degree in business administration from California State University, Long Beach. She started her career at KPMG and is a certified public accountant. Christina also served on the executive committee and as president of the CSU Auxiliary Organizations Association. Christina has three children and enjoys spending time with family. Despite never attending SDSU herself, Christina is an Aztec for Life and you can always find her at SDSU men's basketball games in Viejas Arena, rooting on the team!
---
2020-21

Christian J. Holt

2019-20

Christian L. Onwuka

2018-19

Christopher A. Thomas

2017-18

Chimezie O. Ebiriekwe

2016-17

Jamie Miller

2015-16

Blaire Ward

2014-15

J. Cole

2013-14

Josh Morse

2012-13

Rob O'Keefe

2011-12

Cody Barbo

2010-11

Grant Mack

2009-10

Tyler Boden

2008-09

James Poet

2007-08

James Poet

2006-07

Matt Keipper

2005-06

Chris Manigault

2004-05

Kelli Kedis

2003-04

Juanita Salas

2002-03

Priscilla Ocen

2001-02

Ron Williams

2000-01

Jason Rollingson

1999-00

Chris Calima (spring)

1999-00

Jena Saldaña (fall)

1998-99

Celinda Vázquez

1997-98

Carlos Razo

1996-97

Guillermo "Memo" Mayer

1995-96

Mike Ashworth

1994-95

Cesar Padilla

1993-94

Amy (Giberson) Bailey

1992-93

Dwayne Crenshaw

1991-92

Journard Collins

1990-91

Joe Horiye

1989-90

Kevin Faulconer

1988-89

Daniel Walker

1987-88

Larry Emond

1986-87

Bryan Jacobs

1985-86

Bill Earley

1984-85

Mike Sigler

1983-84

Chris Wakeman

1982-83

Mike Johnson

1981-82

Henry DeSilva

1980-81

Paul Cashman

1979-80

Rob De Koven

1978-79

Steve Glazer

1977-78

Sena Hollander Seward

1976-77

Randy Speakman

1975-76

Tom D'Agostino

1974-75

Tom D'Agostino

1973-74

Cal Robinson

1972-73

Barbara McCully

1971-72

B.J. Nystrom

1970-71

Mike Boyle (spring)

1970-71

Ralph Brown (fall)

1969-70

Ron Breen

1968-69

Terry Flanigan

1967-68

Jack Flanigan

1966-67

Doug Townsend

1965-66

James Ashcraft

1964-65

Jerry Harmon

1963-64

John (Mike) Spurgeon

1962-63

Joe Kiefer

1961-62

Boyd Malloy

1960-61

Don Brown

1959-60

Dr. Francis (Frank) Hoole

1958-59

Ed Blessing

1957-58

Dick Manning

1956-57

Norman Brinker

1955-56

Bob House

1954-55

George Sunga

1953-54

Joseph Rosa

1952-53

March Brooks

1951-52

Vernon J. Simms

1950-51

Jerry Christenson

1949-50

Steve Beeson

1948-49

Dwain S. Kantor

1947-48

Johnny Orcutt

1946-47

George T. Forbes, Jr.

1945-46

Lee Todd

1944-45

Pat (Allard) Fritzenkotter

1943-44

George Reed

1942-43

Jim Fairchild

1941-42

Bob Menke

1940-41

John B. Forbes

1939-40

Bill Miller

1938-39

William Koller

1937-38

Richard Ault

1936-37

Byron Lindsley

1935-36

Don Clarkson

1934-35

Jack Rand

1933-34

Don Wolfer

1932-33

Dave Jessop

1931-32

Arthur Swarner

1930-31

Robley Veall

1929-30

Robert Barbour

1928-29

Lawerence Carr

1927-28

Terence Geddis

1926-27

Loris Hoyt

1925-26

Edmund Barkham Garner

1924-25

Byron Bryant

1923-24

Henry Parrish

1922-23

Wilbert Anderson

1921-22

DeWitt B. Mott