---
Election Day

Your voice, and vote, matters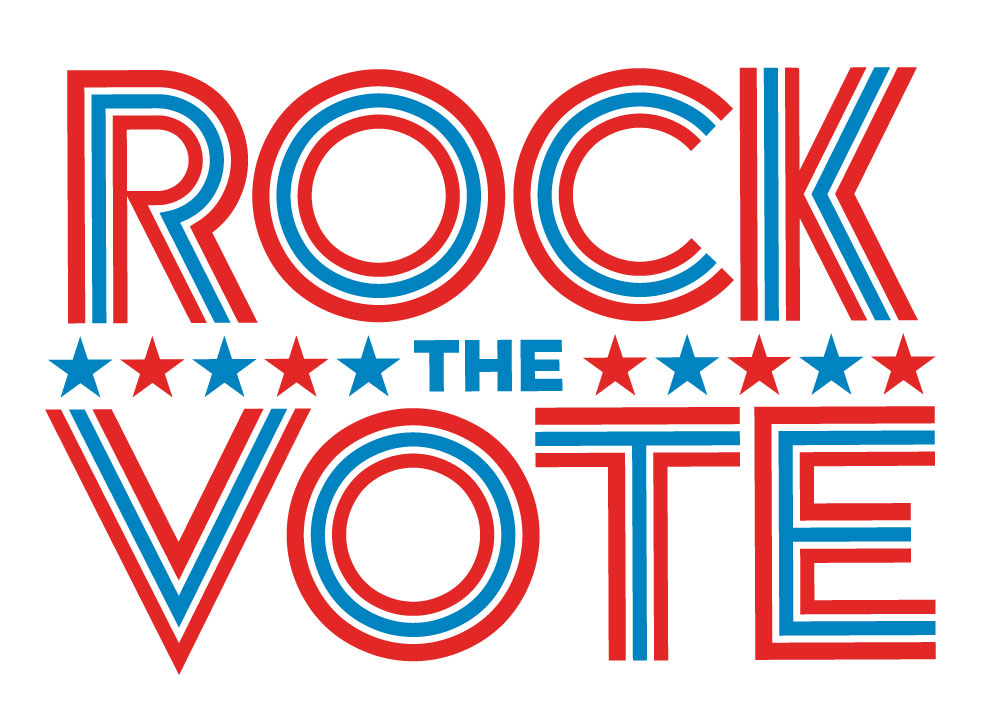 VOTE NOV. 6th
Five easy steps to voting on Election Day:
Complete your research on candidates and ballot issues
Go to your assigned polling location or the poll site in Montezuma Hall
California voters are not required to show identification. However, it is a good idea for first-time voters to bring identification. Voting in California. Learn more.
VOTE!
Attend the "Results Viewing Party" at 8pm in the Aztec Student Union Courtyard
Visit the Rock the Vote website to get more information and you can even check your voting status.
---
Baxter! Safety Day Reminder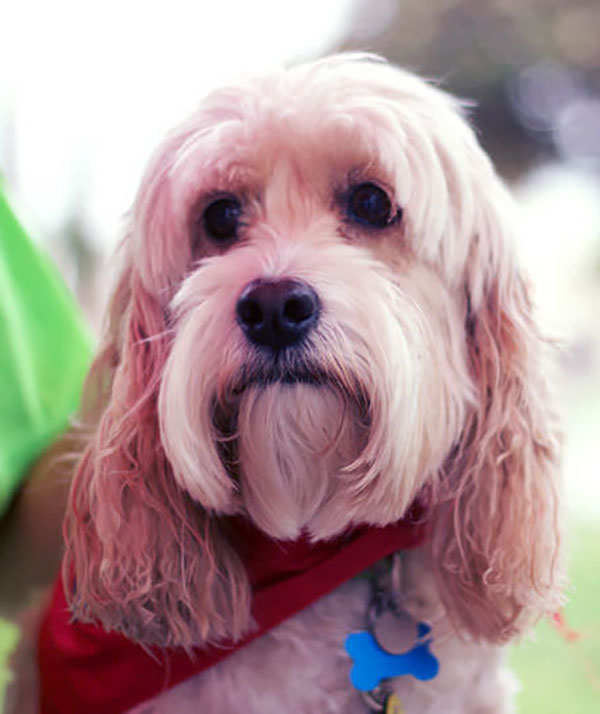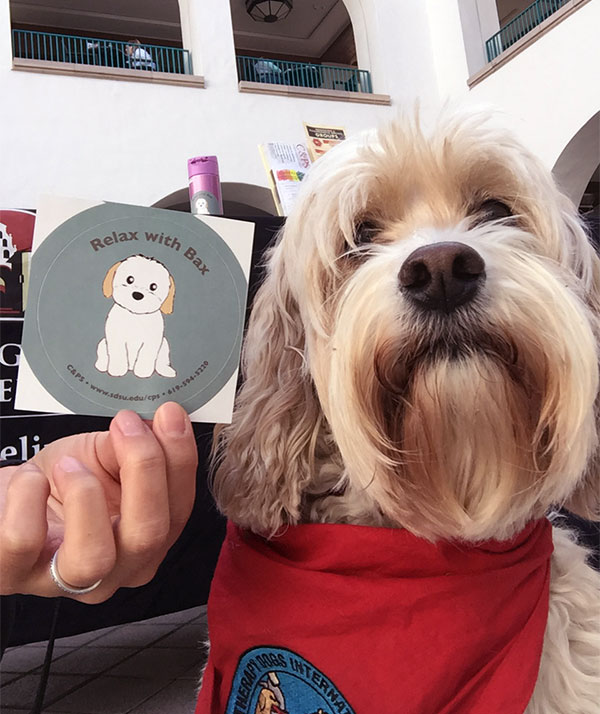 As a reminder of our A.S. Safety Day discussion of self-mental health, we have asked a member of the SDSU Counseling & Psychological Services team to share a little bit about his important job.
What is your official title and which department do you work in here at SDSU?
Certified Therapy Dog, Counseling & Psychological Services (C&PS)
What are your job responsibilities?
I go to many of the outreach events that C&PS conducts out on campus. This tradition began years ago when I got certified, holding therapy hours in the library during final exams. Some students have told me I've been with them through every semester of their SDSU careers and now they are graduating! In the last couple of years, C&PS even named an event for me, "Relax with Bax." In those events, held in the Aztec Student Union Courtyard, hundreds of students, faculty, and staff come by and pet me. I also have office hours in C&PS. It doesn't feel like work to me. They say that when I interact with students, their blood pressure goes down, the feel-good hormones go up, and they are better able to focus.
What do you like most about working at SDSU?
The endless amounts of affection I get! Helping others is definitely mutually beneficial.
What do you enjoy doing in your free time away from work?
Eating the stuffing out of toys, looking for neighborhood cats, and cuddling with my family.
What is your favorite treat?
Anything my 4-year old little brother drops!
Proudest moment?
There have been a few, like curing students' dog phobias, spreading joy and love, helping students calm down, focus, and feel better… but the one that takes the cake is that A.S. President Chris Thomas displays my sticker on his nameplate.
Special thanks to Jennifer Rikard, Ph.D., Director Counseling & Psychological Services, for interviewing Baxter.
---
---
Aztecs Rock Hunger Update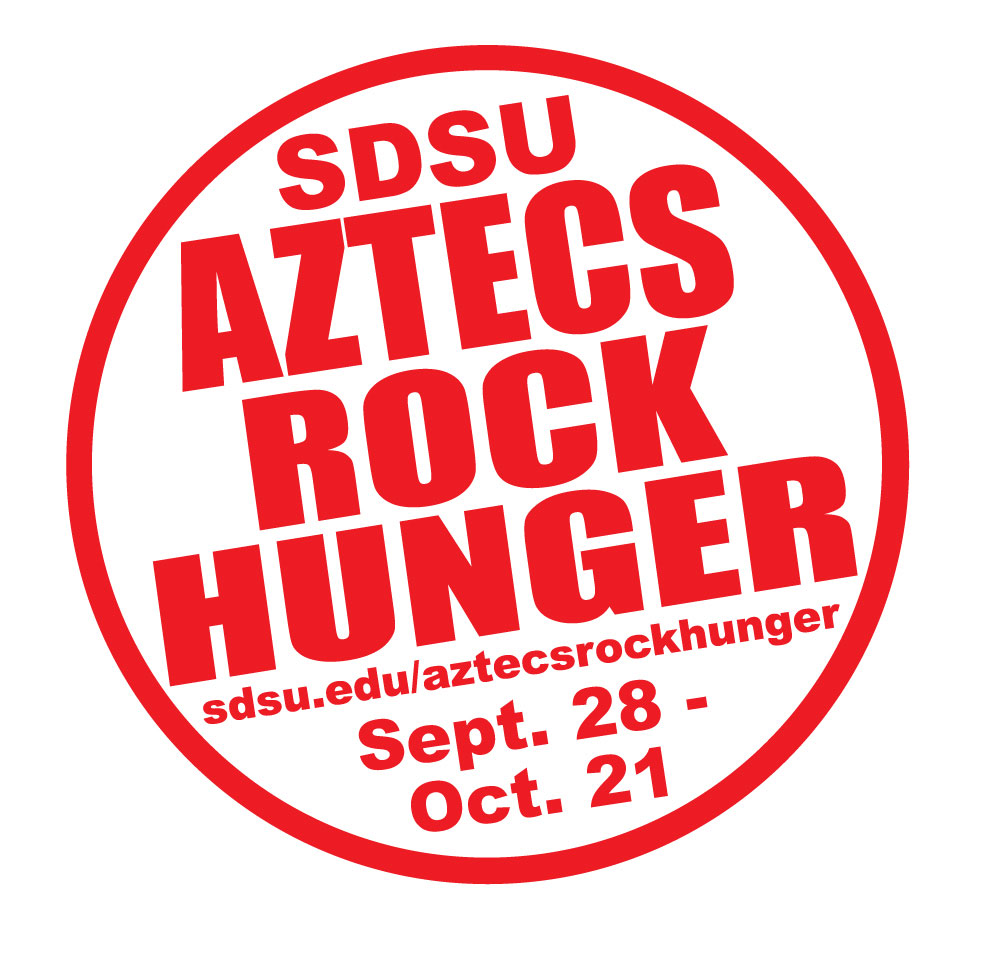 Aztecs Rock Hunger Results Announcement and Awards Ceremony
Thank you for all your support of the Aztecs Rock Hunger Food Drive! Please join President Adela de la Torre, Jim Floros, CEO of the Jacobs and Cushman San Diego Food Bank and Christian Onwuka, A.S. Vice President of Financial Affairs, as they announce the grand total of pounds of food raised this year, acknowledge the many contributors to Aztecs Rock Hunger and award the teams that raised the most pounds of food in many different categories. Mark your calendars for Friday Nov. 16th at 11am on the Aztec Student Union steps.
---
Chili Winners!
Thank you to everyone who came out to enjoy the 16th annual Chili Cook Off. And a special thank you to our Aztec Shops "Chef's Choice" judges: Josh McGinnis, Catering Sous Chef Renee Andersen, Sales Associate Kimberly Malinowski, Catering General Manager
The winners are…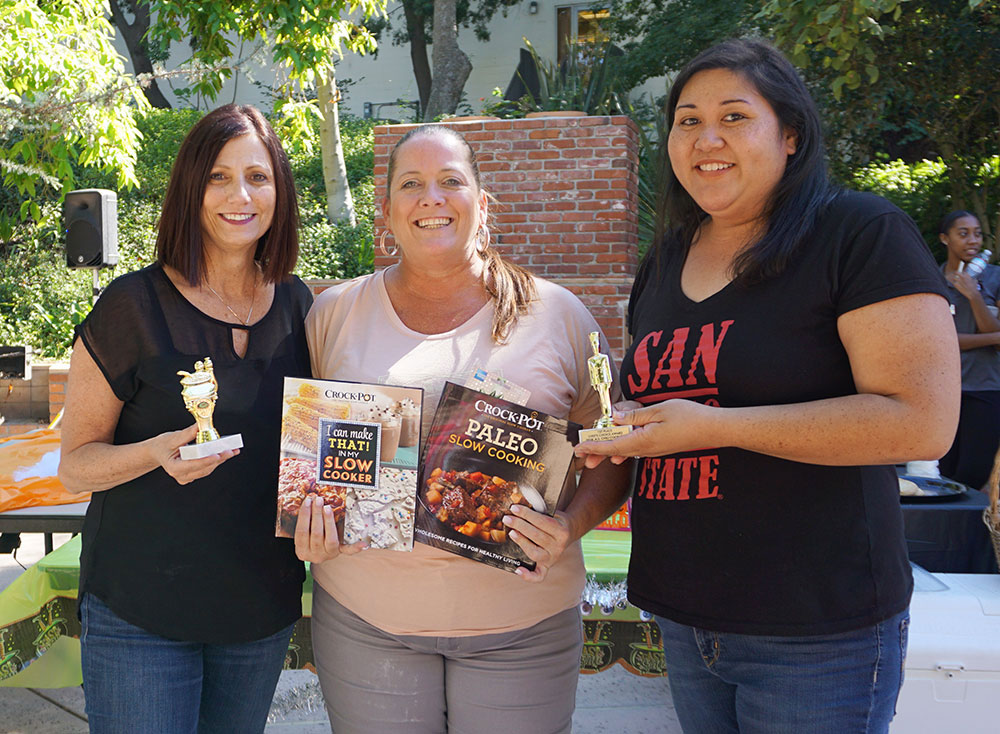 Children's Center Chefs: (from left) Sara Sanders, Angie Herbrt, Michelle Zamora
People's Choice and Chef's Choice
---
SDSU Children's Center
Let's Taco Bout Chili
Angie Herbrt
Michelle Zamora
Sara Sanders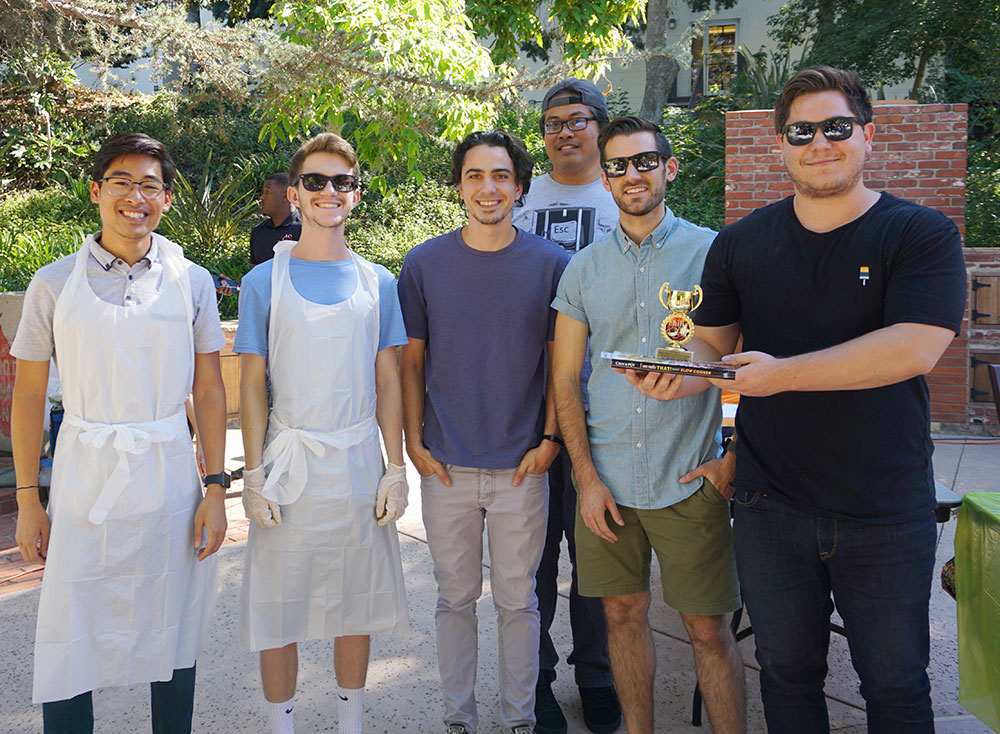 I.T. Chefs: (from left) Eric Ninh, Jonathan McGrew, Nafies Weixelman, Ernest Arreola, Ben Moxley, Andrew Miller
Most Creative Display
---
I.T.
Spicy Technology
Ben Moxley
Jonathan McGrew
Andrew Miller
Eric Ninh
Nafies Weixelman
Ernest Arreola
---
Thank you to all the other participating chefs:
A.S. Graphics
The Best Gnome Chili Around
Business Services
Too Hot to Trot Turkey Chili
Union Programs and Services
Union Programs and Services
Viejas Arena
Montezuma's Bottom Burner
---
Start perfecting your chili recipe now. Hope to see you next year!
---
Aztec Recreation

5 Interesting Facts

In a typical week during the academic year, Aztec Recreation member services staff launders and fold 10,000 towels.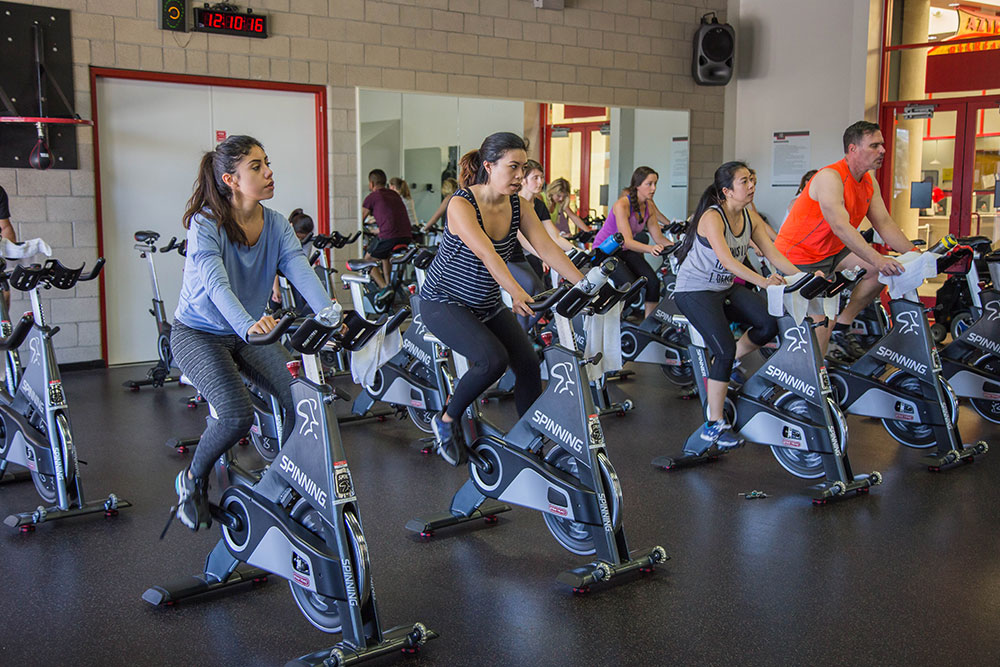 The 30 new bikes in the ARC Multi-Purpose Studio are upgraded to include digital displays that show calories and wattage, which helps participants get an awesome workout! Try an ARC cycle class, offered Monday through Saturday and energize your day. Group Fitness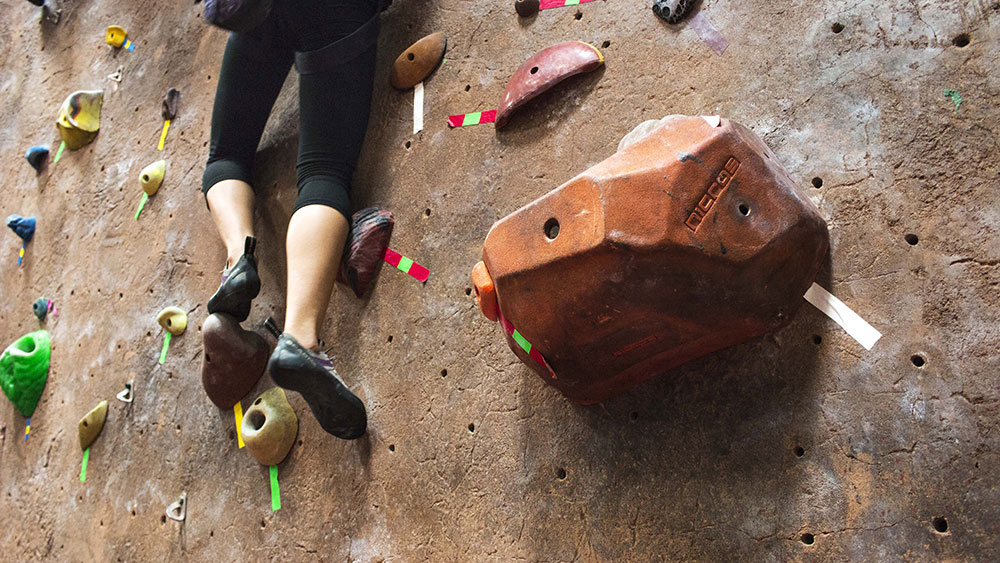 The ARC Wall climbing program utilizes over 3,000 climbing holds - these are attachments which staff use to make an almost infinite number of unique routes on the wall's 1500 square feet of climbing space.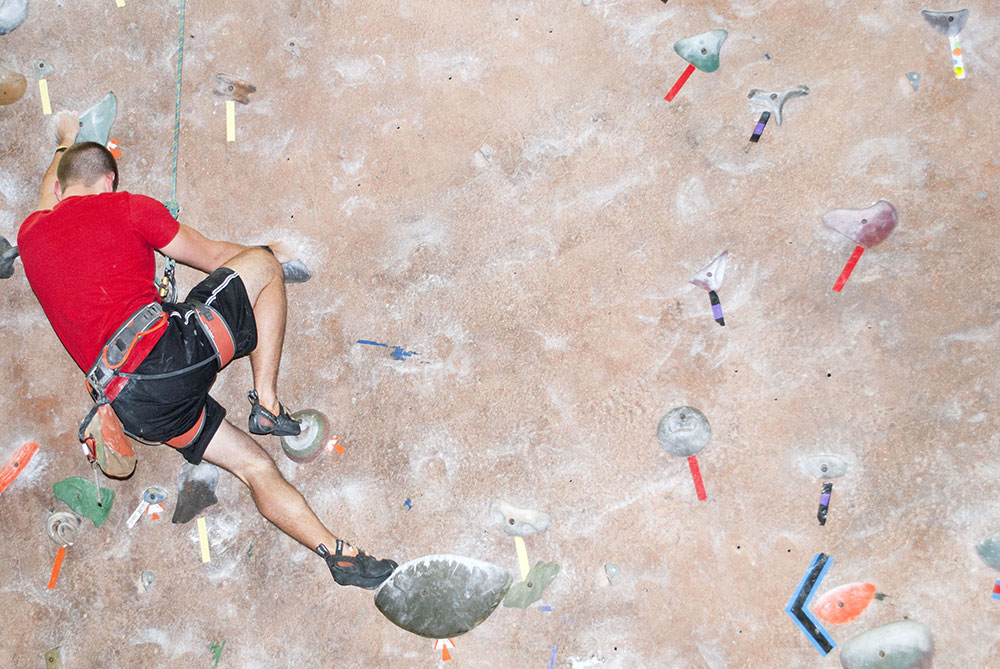 Each year, Aztec Adventures uses over 650 feet of rope, 32 bottles of shoe spray and 84 boxes of chalk to run the indoor and outdoor climbing program.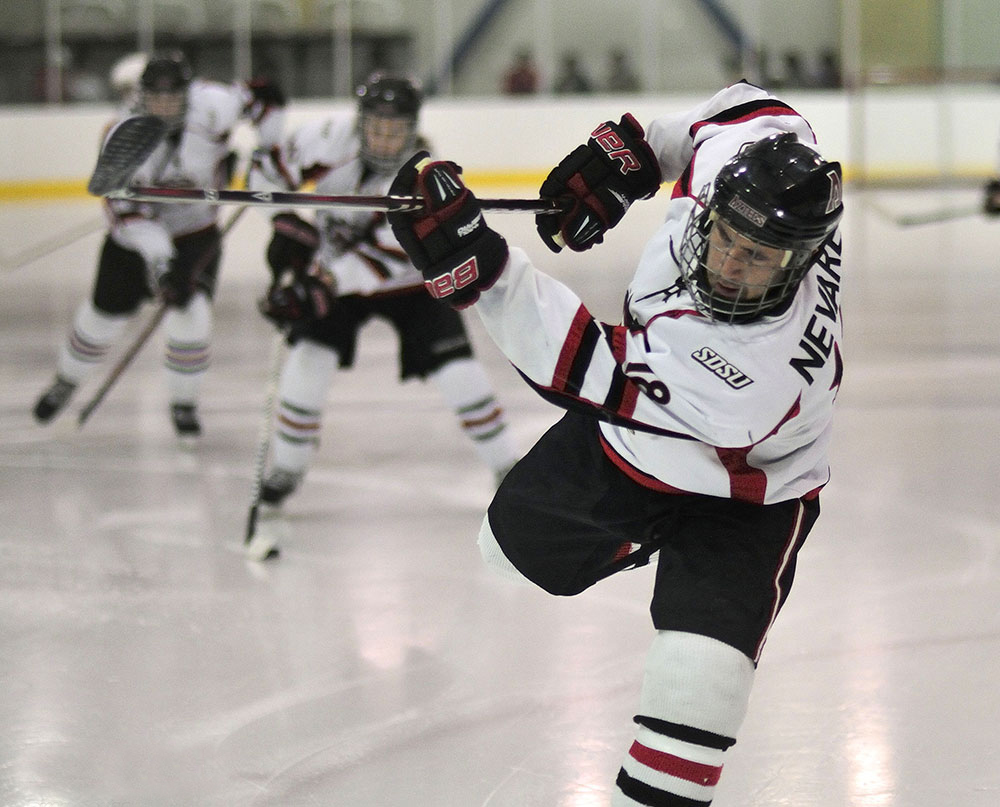 Aztec Recreation Sport Clubs have grown from 12 clubs in 2000 to 20 clubs in 2018. During this time, sport club teams have won 16 national titles.
---
15 Questions

Liza Bennett, Events Planner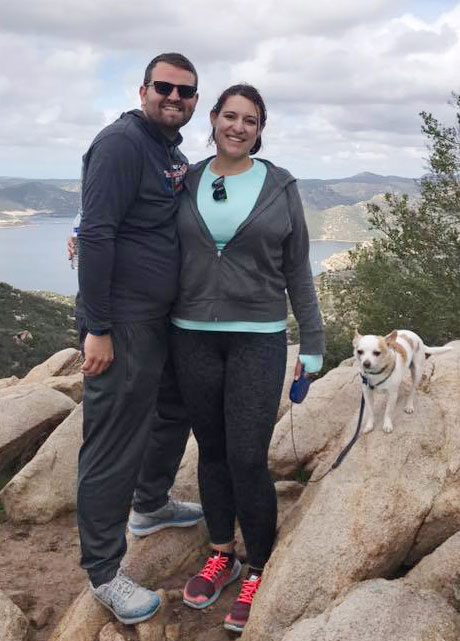 What is your name and title?
Liza Bennett, Events Planner
Which A.S. department do you work in?
I work for Union Programs and Services planning events at the Aztec Student Union and Scripps Cottage, working with a variety of clients from students to off campus with an amazing team of students at the reservations desk.
How long have you worked for A.S.?
Three years this past October.
What was the last movie you saw?
Thumbs up or thumbs down? "The Fault in Our Stars" (thanks Flora!). Thumbs crying all the way up.
If you won $5 million what would you do with it?
Set my family up with reasonable dream homes close to one another, make a few donations, invest, so I have income and volunteer my time at the zoo and planning events.
What is your favorite dessert?
Ice cream, then pie, then cookies! But a little goes a long way for me. Why, because they all have great flavors and are so satisfying!
If you had one free hour each day, how would you use it?
I'd use it for more family and friends time.
Would you rather build a sandcastle or a snowman?
Snowman because it means I'm on vacation! I like to go to many places on vacation (not only cold), but the only time I'm in the snow is on vacation opposed to the beach is a more frequent occasion.
What type of pets do you have and what are their names?
I have an adorable Chihuahua named Saltie. He is seriously the sweetest little guy you will meet!
Do you like to cook and what is your specialty?
I do enjoy cooking and my family and friends would tell you my specialty is enchiladas. I think it's funny they like them so much because they're basic red sauce and beef.
What three things are always in your refrigerator?
Water, eggs, and shredded cheese. Water because my husband and I drink a ton of water (my goal is 80-100 oz. a day), eggs because we eat them nearly every morning and occasionally for lunch or snack, and shredded cheese because I love to snack on quesadillas (stovetop, not microwaved!).
If you could go back or forward in time, where would you go?
Forward to February 2019 to meet my little girl! I am so excited to be a mom!
When you visit the Zoo, which animal do you make sure you see?
Love the zoo and there's so many that I like to visit! Must stops are the orangutans and gorillas. Orangutans because they are so intelligent and active. Gorillas because Tommy proposed to me there!
If you could have a superhero power what would it be?
Teleportation because anyone who knows me knows I have way too many things on my to-do list. With teleportation I could get so much more done!
What is one of your favorite things to do on the SDSU campus?
I enjoy having lunch with my mom who works at KPBS or simply walking around campus and feeling the energy of everyone.
---
Entertainment

at Viejas Arena & Cal Coast Credit Union Open Air Theatre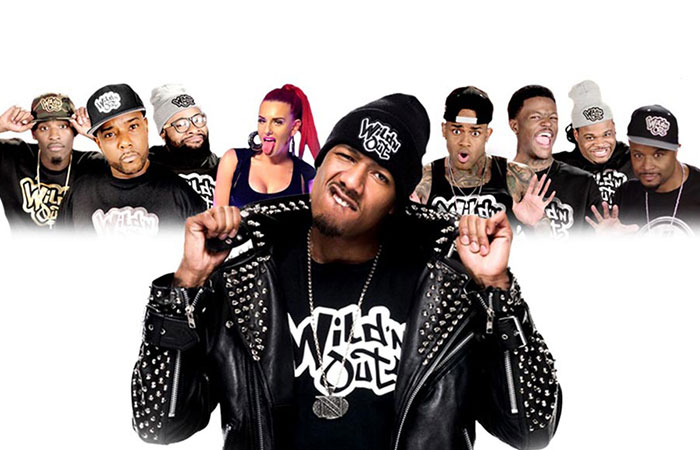 November 3, 6:00pm,
Viejas Arena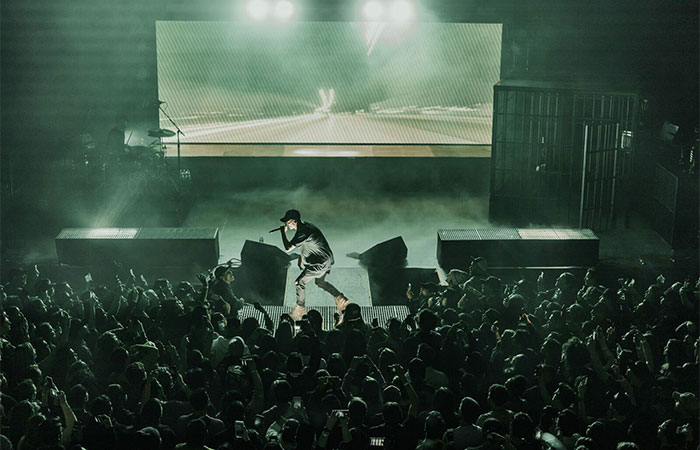 NF
WITH: Nightly
November 11, 8:00pm,
Cal Coast Credit Union Open Air Theatre
---
Calendar

November 2018
11/12 - Veteran's Day, Campus closed
11/22-23 - Thanksgiving Break, Campus Closed