GreenFest Concert 2020 Postponed
All tickets purchase for the GreenFest 2020 Concert can be returned for a full refund. Students will need to have the physical ticket, in hand, to receive the refund. Students have until March 12, 2021 to return the physical ticket to receive the refund.
Per updated COVID-19 guidance, A.S. facilities are no longer open to the public until further notice, including the Viejas Arena Box Office. Updates will be be provided when available.
---
Your 2020 GreenFest Concert Headliner is
Young The Giant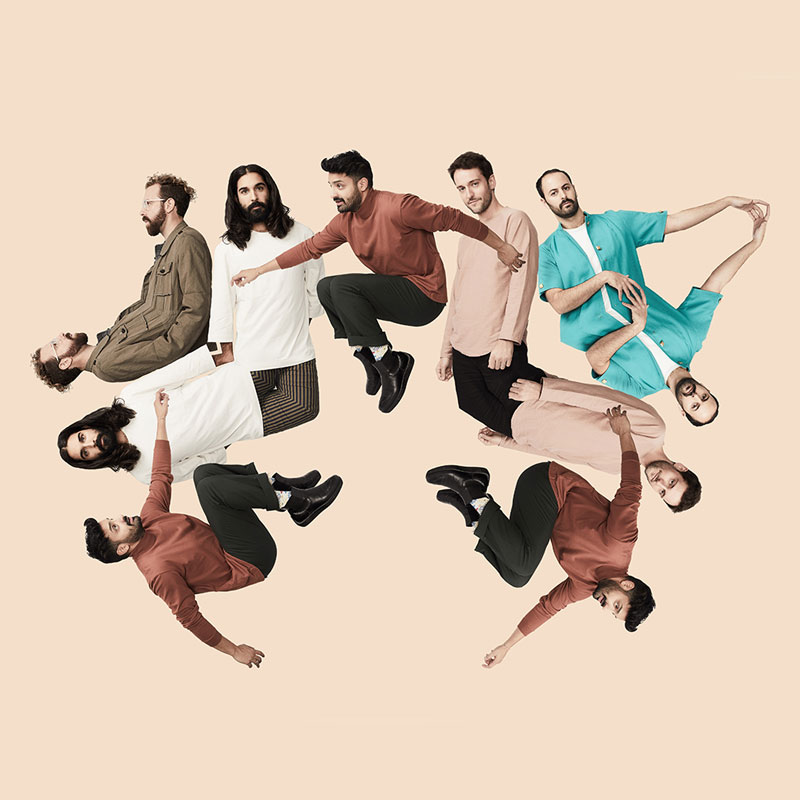 In the past years, GreenFest has brought:
Daniel Caesar, Lil Yachty, Vic Menza, YG, Rob $tone, Jeremih, Tinashe, Chiddy Bang, Macklemore and Ryan Lewis , T-Pain, Lupe Fiasco, Chance The Rapper, Steve Aoki and LMFAO.
Cal Coast Credit Union Open Air Theatre
Doors open at 7pm, Show begins at 7:30pm
---
However, spend your afternoon at our Concert Kick-Off held in the Aztec Student Union from 4pm to 7pm. Student bands will be performing, there will be interactive art components and food!
DID SOMEBODY SAY TICKETS?
Student tickets are $15. Guest tickets are $25. One student ticket per valid Red ID. SDSU students can also purchase one (1) guest ticket, pending availability at the time of purchase. Please note that guests MUST enter with an SDSU student on the night of show. NO EXCEPTIONS.
Monday, February 17th at 8:00am. Lining up may being at 6:00am
You can pay with cash, Visa, MasterCard, or Discover. NO American Express. There will be a $.50 credit card charge.
Viejas Arena Ticket Office at San Diego State University; Monday - Thursday from 10:00am - 5:30pm, and Friday from 10:00am - 4:30pm.
All tickets much be purchased in 1 transaction, on one credit card. Triple letter & double letter sections are "RESERVED SEATING." In order to sit next to friends, tickets must be purchased together in the SAME transaction. The only way to guarantee tickets next to one other is to purchase them in the SAME transaction. Example: One person purchases the tickets for your entire group, who must be present or have RedIDs present. The pay that friend back. Single letter sections are general admission, and are limited to that section.
Each SDSU student can bring 1 additional valid RedID with them to purchase a ticket. Example: If you are buying your ticket and your friend cannot be there to purchase it at the same time with you, you can take their RedID and buy their ticket for them.
There are a limited number of guest tickets available for the show.
No. Only one ticket may be purchased per RedID. You cannot purchase another ticket after that. No trading in for another seat.
NO. Lost or stolen tickets cannot be replaced. Tickets must be treated like cash and kept in a safe and secure place. Tickets should also be kept in a cool place and never placed in direct sunlight. NO EXCHANGES, NO EXCEPTIONS.
NO. There is no re-entry for this show.
NO. No backpacks will be allowed at the show. Please read OAT Policies and Procedures. No Skateboards are allowed inside either.
NO. No outside beverages or food will be permitted at the show.
NO. All guests must enter with an SDSU student who is carrying a valid Red ID.
Please encourage them to park in Parking Structure 3 (P3) and pay via the SDSU Parking App. They will be ticketed if they do not enter their license plate and pay for their permit via the app.