Noah Kahan

+ Joy Oladokun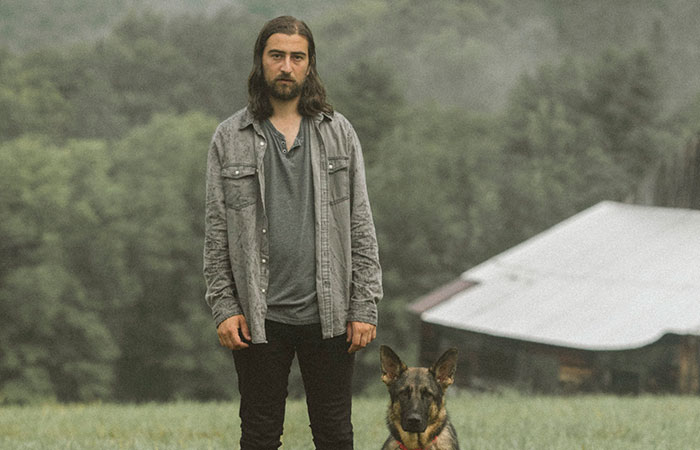 Wed, Aug 9, 2023
Scheduled Start Time:
8pm
Tickets go on sale:
On Sale Now!
Special Note:
Noah Kahan has partnered with PLUS1 so that $1 per ticket goes towards organizations delivering mental health treatment and access to care.

BIO
Seasons change. Places change. People change. As Noah Kahan changes, he casts those experiences onto songs like light through a film projector. The Vermont singer pens songs straight from the heart and cracks jokes with his signature,
self-deprecating sense of humor; he's just changed in all of the right ways (and chronicled them via his songwriting).

After 5 years of critical acclaim, global touring, and numerous collaborations, Kahan sought an even purer style of writing and arrangement, a challenge from within to convey a vivid representation of what he loves, fears, and struggles with most
passionately.

Through his journey from small town Vermont to global renown, he's racked up over one billion streams, released two full length albums (Busyhead, 2019 and I Was / I Am, 2021) and a mid-pandemic EP (Cape Elizabeth, 2020). Noah has remained prolific in 2022 with his single "Stick Season." Rife with fluttering guitar melodies, inviting vocals, and homey imagery of the Northeast on the verge of a change of seasons, the track represents another massive turning point for him.

"I wrote 'Stick Season' without knowing it would become, in my opinion, the most important song of my career," he muses. "It allowed me to finally cross over into the style of songwriting that I have loved my entire life, and the second I finished writing
it, I felt a level of comfort and honesty that I had never previously felt since I began my journey in music. Being able to tell a story, and being able to relate it back to my home in New England in such an honest way, made me believe in myself again." Fans reacted immediately and after performing the song live on social media, his followers relentlessly commenting about releasing the song. Noah tested "Stick Season" live on tour to a rousing response, and a fan's video of the moment circulated quickly online. In an instant, Kahan's relationship with his career was altered, his conviction for storytelling and a pursuit of a more organic sound that aligned with the folk music of his upbringing had firmly arrived.

"Stick Season" paints one of his most arresting lyrical pictures yet, likening "feeling left behind and trapped" into the decomposition of leaves on the ground with a disarmingly unfiltered final visual, "Now you're tire tracks, and one pair of shoes, and I'm split in half, but that'll have to do."

"It's about seeing the other side of a place you thought was only beautiful," he reveals. "As a relationship ends, some place or someone you used to look back at so fondly quickly transforms into a memory of pain. The beauty of autumn foliage in
Vermont transforms into a brown and gray wasteland as we wait for the first snow. It is an unfortunate but necessary transition, similar in so many ways to the transition from familiar lovers into heartbroken strangers. I like to look at the song as hopeful; winter will come, the snow will fall, melt, and eventually summer will be back in all its beauty. You will suffer, move on, and survive again. The last line speaks to the acknowledgement of the end: an inventory of the pieces left behind and an acceptance of the future."

For as much as he may have changed, Noah's goal stays the same. "I still want to be able to connect to folks in the way I do and value when I listen to music," he leaves off. "Change is something you can learn from. It's never too late to be a better person and to move forward. Always work on yourself and give yourself a fucking break every once in a while. I hope listeners feel like there's more to learn about me, just like I do when I listen to my favorite artists. I also hope they're happy to stay along for the ride, because I've been so grateful for them so far."

BAG POLICY UPDATE
As of November 1st, 2022 the Cal Coast Credit Union Open Air Theatre is a clear bag venue.

Bags must be clear plastic or clear vinyl and may not exceed 12" x 6" x 12" or a one-gallon clear plastic freezer bag.

Small purses, bags, clutches, or wallets (clear or non-clear) no larger than 4.5" x 6.5" will be allowed.

All personal items are subject to inspection prior to entry and once inside the venue.

No backpacks are allowed.

HEALTH AND SAFETY GUIDELINES
For this show ticket holders will not be required to furnish proof of vaccination or a negative COVID-19 test result to enter the venue. Facial coverings are not required, but strongly recommended.

ENHANCED CLEANING & SANITIZATION
Enhanced protocols have been instituted throughout the entire venue. Before and after each show all high touch areas, including seats, handrails, concessions stands, restrooms and merchandise stands will be sanitized.

STAY HOME IF YOU ARE ILL
If you feel sick, stay home. Know the symptoms of COVID-19, which can include the following: fever or chills, cough, shortness of breath or difficulty breathing, fatigue, muscle or body aches, headache, new loss of taste or smell, sore throat, congestion or runny nose, nausea or vomiting and diarrhea.

-Due to health and safety concerns we are not currently checking in personal property at our shows. Please review our allowable items prior to arriving at the venue.

-To expedite your entry into the venue and to reduce staff's contact with guest belongings, we recommend no bags. If you must bring a bag, please ensure to review our clear bag policy and allowable items prior to arriving at the venue.

Please be respectful of your fellow fans and their personal space during your time with us.

Note: guidelines could change as state and local health authorities update their health guidance based on evolving circumstances of vaccination rates and community infection rates.
* Service Fees May Apply
* Prices, availability, and support acts subject to change without notice.