Matchbox Twenty
RESCHEDULED TO MAY 30, 2023
+ The Wallflowers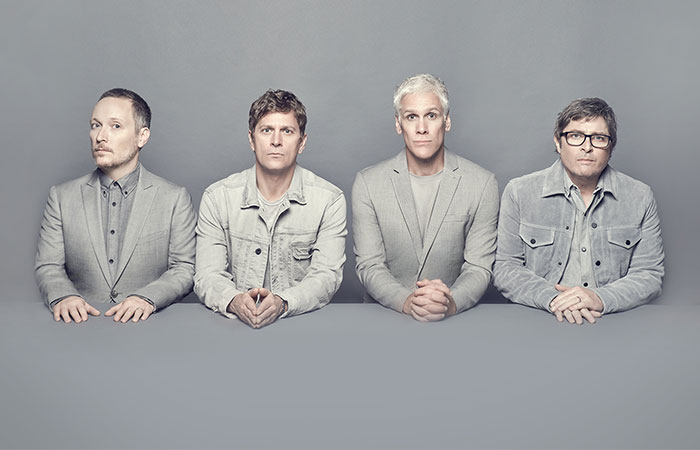 Tue, May 30, 2023
Scheduled Start Time:
7:30pm
Tickets go on sale:
On Sale Now!
Special Note:
The Sept. 30, 2021 and May 31st, 2022 dates which were originally scheduled for Sept. 23, 2020, have been rescheduled. The new date is May 30, 2023. All current tickets will be valid for the new date.

Customers will have 30 days after the announcement date to request a refund from Ticketmaster. Customers who purchased their tickets in person at the ticket office will have 30 business days from the date of the announcement, Feb. 10, 2022 to return their tickets to the ticket office to obtain their refund.

For this show ticket holders will not be required to furnish proof of vaccination or a negative COVID-19 test result to enter the venue. Facial coverings are not required, but strongly recommended.

ENHANCED CLEANING & SANITIZATION
Enhanced protocols have been instituted throughout the entire venue. Before and after each show all high touch areas, including seats, handrails, concessions stands, restrooms and merchandise stands will be sanitized.

STAY HOME IF YOU ARE ILL
If you feel sick, stay home. Know the symptoms of COVID-19, which can include the following: fever or chills, cough, shortness of breath or difficulty breathing, fatigue, muscle or body aches, headache, new loss of taste or smell, sore throat, congestion or runny nose, nausea or vomiting and diarrhea.

-Due to health and safety concerns we are not currently checking in personal property at our shows. Please review our allowable items prior to arriving at the venue.

-To expedite your entry into the venue we recommend no bags. If you must bring a bag, we suggest a clear plastic, vinyl or PVC tote bag, to reduce staff's contact with guest belongings. Please see our bag policy for allowable bag size.

Please be respectful of your fellow fans and their personal space during your time with us.

Note: guidelines could change as state and local health authorities update their health guidance based on evolving circumstances of vaccination rates and community infection rates.
* Service Fees May Apply
* Prices, availability, and support acts subject to change without notice.