Young the Giant
POSTPONED
+ Milky Chance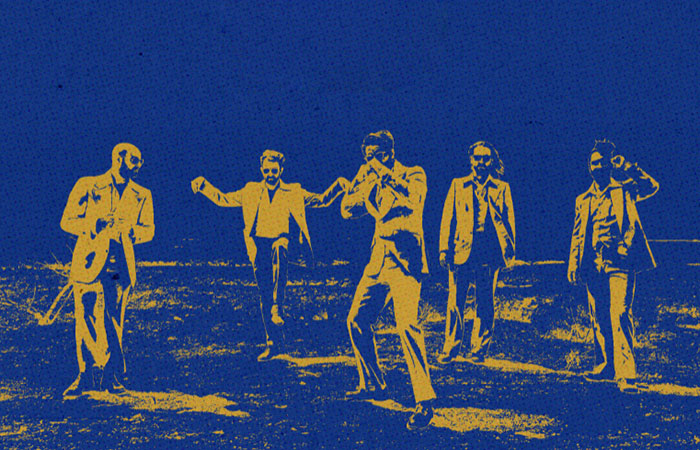 Sun, Aug 20, 2023
Scheduled Start Time:
7pm
Tickets go on sale:
On Sale Now!
Special Note:
Attention Fans!
We've worked with the Event Organizer to reschedule the Young The Giant concert and to make sure you still have a chance to attend.
NEW EVENT INFO:
Young The Giant
Cal Coast Credit Union Open Air Theatre at SDSU
Tuesday, September 5th at 7:00pm

*Due to inclement weather, and out of concern for the safety of our guests and venue staff, our Young The Giant show on Sunday, August 20, 2023 has been postponed to Tuesday, September 5, 2023.*
Hang on to your tickets - they're still valid for the new date.
Milky Chance and Rosa Linn will not play the rescheduled date.
If you'd prefer a refund, contact Ticketmaster Fan Support by following these steps:
Sign into your My Account in Ticketmaster or use the Ticketmaster app
Find your order in the My Tickets section and click See Details or My Events on the app
Click Contact Us under your order details or tap the blue chat bubble on the app
The deadline to contact Ticketmaster for a refund is by 12AM September 5, 2023. If you don't choose this option by 12AM September 5, 2023, your tickets will remain valid for the event. To be eligible for a refund, you must have purchased your tickets through Ticketmaster and not have transferred, posted or sold them.
If the tickets were transferred to you, you'll need to transfer them back to the original purchaser in order for them to take advantage of the above. Visit the FAQ How do I transfer tickets? for a step-by-step guide.
For answers to frequently asked questions, visit the Ticketmaster Help Center.
If tickets were purchased through the Viejas Arena Box Office and you'd like a refund, please email us at arenaticketoffice.com. Please provide your account number, seat locations and last name of the credit card used to purchase the tickets. If you paid cash, fans will need to bring their tickets to the Viejas Arena Box Office in person during regular business hours.
* Service Fees May Apply
* Prices, availability, and support acts subject to change without notice.