Organizations
---

The College of Engineering Student Council is the umbrella organization for the groups listed below.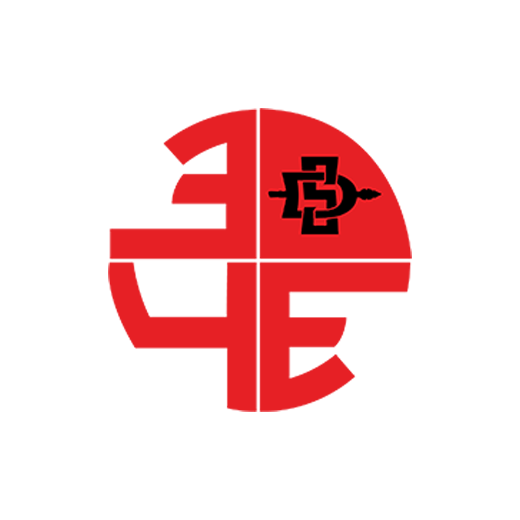 3D4E's main focus is on group projects, where we design, manufacture, and test using CAD software and 3D Printing. The club is open to all majors from engineering to art and business majors. There is something for EVERYONE.
Contact: 3D4E.sdsu@gmail.com
Website: 3d4esdsu.org
Discord: 3D4E_SDSU
Instagram: @3d4e_sdsu
YouTube: 3D4E at SDSU
Alpha Omega Epsilon is a professional sorority for women studying engineering and technical science at San Diego State University. AΩE was initiated as a chapter in December 2011 and has grown tremendously over the past two years. The ladies of AΩE encourage you to check out our website and learn about what we have to offer other women at SDSU.
Contact: aoe.sdsu@gmail.com
Website: sdsuaoe.com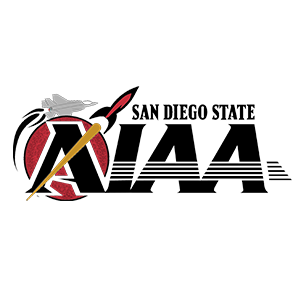 AIAA membership is open to all SDSU students regardless of major. If you are interested in joining you can email us at sdsu.aiaa@gmail.com, or come to one of our regular meetings.
Check the calendar for meeting times and places. It costs nothing to attend the meetings and participate in some of our on-campus activities.
Contact: sdsu.aiaa@gmail.com
Website: aiaa.sdsu.edu
The American Public Works Association (APWA) serves professionals in all aspects of public works—a fact that sets it apart from other organizations and makes it an effective voice of public works throughout North America. With a worldwide membership more than 30,000 strong, APWA includes not only personnel from local, county, state/province, and federal agencies, but also private sector personnel who supply products and services to those professionals. Membership in APWA is open to any individual, agency, or corporation with an interest in public works and infrastructure issues.
Contact: apwa.sdsu@gmail.com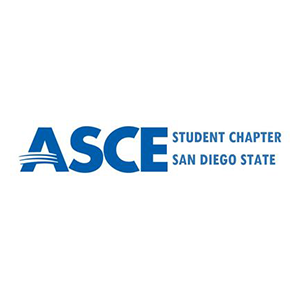 ASCE is the permanent organization representing the civil engineering profession in the United States. Its mission is to "provide essential value to our members and partners, advance civil engineering, and serve the public good". ASCE strives to "facilitate the advancement of technology", "encourage and provide the tools for lifelong learning", promote professionalism, influence public policy, "develop and support civil engineer leaders", and "advocate infrastructure and environmental stewardship".
Our goal as a student chapter is to transition students into the professional world through various projects and events. We help create connections with students and professionals in the field.
Contact: asce.sdsu.president@gmail.com
Website: ascesdsu.weebly.com/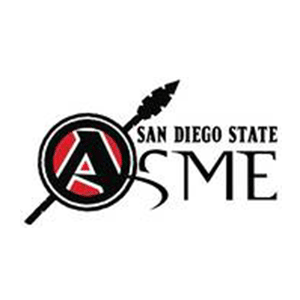 Are you interested in building robots and being a part of a team that travels to compete? Does the idea of building a human powered vehicle that is raced against other schools spark your interest? How about meeting dozens of representatives from engineering companies in San Diego that can offer internship opportunities and insight as to how they found success in their industry? Whether you want to learn how to code, design, manufacture, weld, or meet new people, ASME can do all of that for you and more!
We are a group of motivated students with the goal of connecting people that can work together to create something to be proud of, while making long lasting friends along the way.
Join for the experience, but also to meet people in your major who you can work alongside for the rest of your time at SDSU!h various projects and events. We help create connections with students and professionals in the field.
ALL MAJORS WELCOME
Contact: sdsu.asme@gmail.com
Website: sdsuasme.weebly.com
Instagram: @asmesdsu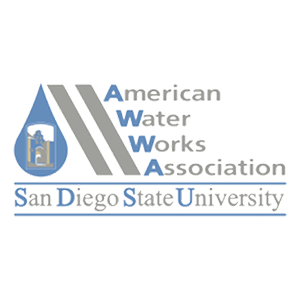 The American Water Works Association Student Chapter at San Diego State University was founded in Fall of 2013 by six individuals who believed there should be an avenue for engineering students and scientists to become educated about the water industry outside of the classroom. Thus, the AWWA student chapter at SDSU was born.
Currently, we are one of five student chapters in the state of California representing a large nation-wide organization. A core function of AWWA-SDSU is to allow students to facilitate themselves into the professional sphere of the water industry. One of the most valuable experiences students will have within this organization are various networking opportunities at our biweekly meetings and conferences.
Contact: president.awwasdsu@gmail.com
Website: awwasdsu.weebly.com
We are the AGC & CMAA Chapter of SDSU. Our chapter focuses on the Construction field, and our student members consist of Construction Engineers, Civil Engineers, and students in the field of Design and Management. We strive to provide support, encouragement, and opportunity to students in our chapter.
We hold numerous events where students will be able to meet professionals in the industry, and give back to their community as well. In our bi-monthly meetings, we host amazing speakers from local Construction companies to give our members the inside scoop on their company and career. With these opportunities, members are able to surround themselves with a professional and fun environment, cohesive to future success.
Contact: president.agccmaa@gmail.com
Website: sdsuengineers.com
Aztec Baja Racing is the Baja SAE (Society of Automotive Engineers) team at San Diego State University. Baja SAE is an international collegiate competition that challenges students to design, build, and race a 10hp off road buggy each year. We compete in three US competitions during the spring semester that include a sales presentation, a design presentation, an acceleration trial, an obstacle trial, and a 4 hour endurance race.
Competing against 100+ international teams, Aztec Baja earned 12th overall at Baja SAE California, 10th overall at Baja SAE Tennessee, and 3rd overall at Baja SAE Rochester (a team record!) in 2019. These results pushed the team to a 5th place finish in the Mike Schmidt Memorial Championship standings.
Contact: sdsubaja@gmail.com
Website: aztecbaja.com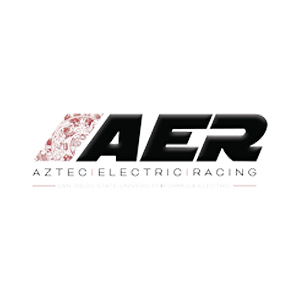 Aztec Electric Racing (AER) is a competitive design team of multidisciplinary students who work together to design, manufacture, test and race a Formula One Style Electric Vehicle. We participate in the annual Formula Society of Automotive Engineers (FSAE) Collegiate Design Series held in Fontana, California.
We are motivated by a strong culture - hard work, curiosity, passion, and personal growth. We foster a community of university interdisciplinary excellence to become a part of the electric future, and to produce the highest-performing EV that SDSU has ever made!
In the span of a single year, we follow the engineering design cycle from problem statements to utilizing computer aided design software and real-world physical testing. To prove our designs and work, we take our latest car to compete in an Society of Automotive Engineers sponsored international competition here in California. Our members get to see their months of work culminate into something amazing and cutting edge.
Contact: aztecelectricracing@gmail.com
Website: aztecelectricracing.com
Instagram: @sdsuaer
Formula SAE is an international collegiate design competition focused on a student-designed and manufactured open-wheel race car. For the 2019-2020 competition year, there are two competitions hosted in The United States of America. One taking place in Michigan in May, and one taking place in California in June.
Formula SAE is an exercise in not only engineering, but project management, teamwork, and business. Because of this, Aztec Racing welcomes any student currently attending San Diego State University that wants to improve their skills, regardless of declared major.
Taking home 28th overall out of 76 teams at FSAE Lincoln 2019, Aztec Racing plans to follow this success by taking home top 20 in the 2019-2020 season in California. To achieve this, Aztec Racing will follow a structured production cycle, use industry-standard simulation software to aid design, and use quantifiable data to justify design choices.
Contact: sdsufsae@gmail.com
Aztec Robotic Technologies
The Biomedical Engineering Society (BMES) Chapter at San Diego State University (SDSU) welcomes all individuals who share the purpose of the BMES in promoting development, and education in biomedical engineering and all allied scientific fields. The biomedical engineering field seeks to bridge the gap between engineering and medicine by combining engineering principles and design skills with medical and biological sciences with a sole purpose of advancing healthcare.
We aim to promote the education of our members by supporting academic and professional excellence, and innovative research, in an effort to enhance undergraduate experience. BMES plans bioengineering symposiums, an event where the bioengineering labs on campus present their research. as well as a bioengineering panel. We also regularly host guest speakers. We also plan tours of local biotech companies.
Contact: sdsubmes@gmail.com
Dedicated to the purpose of maintaining and promoting the status of civil engineering as an ideal profession, Chi Epsilon was organized to recognize the characteristics of the individual civil engineer deemed to be fundamental to the successful pursuit of an engineering career, and to aid in the development of those characteristics in the civil engineering student. Engineering, the application of scientific principles to the practical needs of society, is assuming a constantly increasing responsibility for the well-being of all people, and thus calling for competence of the highest order. This responsibility can be discharged only by a professional group whose members are possessed of a good basic technical ability, intelligence, moral integrity, and effective social poise in their relationship with the larger community of which they are part. To contribute to the improvement of the profession, Chi Epsilon fosters the development and exercise of sound traits of character and technical ability among civil engineers, and its members, by precept and example, toward an ever-higher standard of professional service.
Contact: xe.sdsu@gmail.com
Website: xesdsu.weebly.com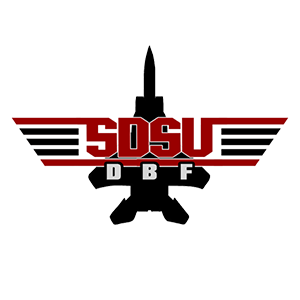 Design Build Fly (DBF) is a student-run organization established to compete in the Design Build Fly Competition, an international university competition hosted each year in the spring by the American Institute of Aeronautics and Astronautics (AIAA), Cessna Aircraft Company, and Raytheon Missile Systems.
The Design Build Fly Competition is a unique competition as the rules for the competition are changed every year, giving students the challenge of a new design. This gives Design Build Fly the benefit of not becoming stagnant, as we move rapidly from preliminary design to flying in an extremely short period of time. The only constant of the competition is that students are required to design and manufacture an unmanned, electric-powered, radio-controlled aircraft to compete in a series of design missions.
We strive to provide a safe and welcoming environment where students have the opportunity to work collaboratively and obtain practical hands-on experience, apply and further their knowledge to not just in engineering, but also communications, logistics, business, and much more.
Our goals are not just to compete in the competition, but to also supplement the education and expand the networks of our members with industry professionals so that they can achieve their personal, academic, and career goals. We welcome SDSU students of all majors, as our mission requires many different skill sets.
Contact: sdsudesignbuildfly@gmail.com
Website: sdsu-dbf.org
Engineers Without Borders-USA is a non-profit humanitarian organization established in 2002 to partner with developing communities worldwide in order to improve their quality of life. Engineers Without Borders - San Diego State University Chapter was established in 2007 by a group of strong-minded individuals wanting to better humanity by giving their services to less fortunate communities. EWB-SDSU encourages active participation of students in international engineering projects throughout the school year, allowing students to experience a hands-on application of material learned in class.
Contact: president.ewbsdsu@gmail.com
Website: ewbsdsu.weebly.com