Jul '19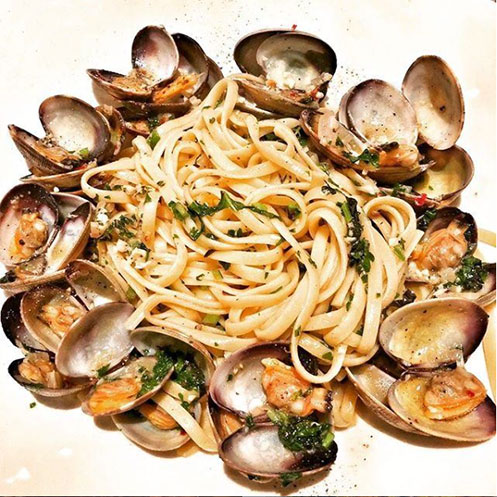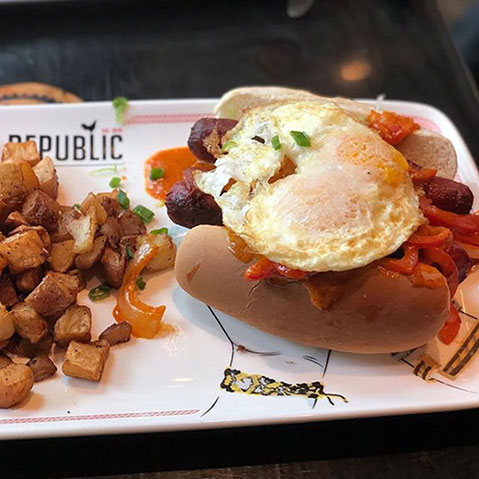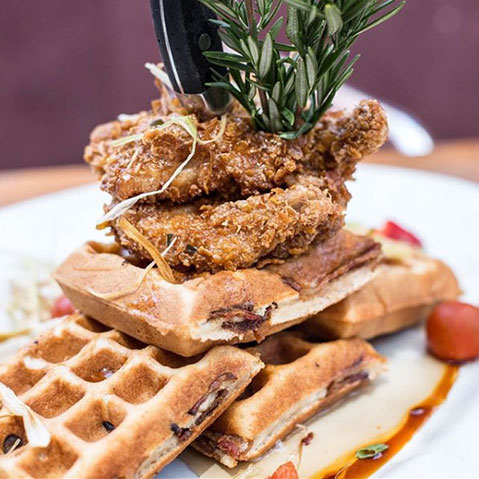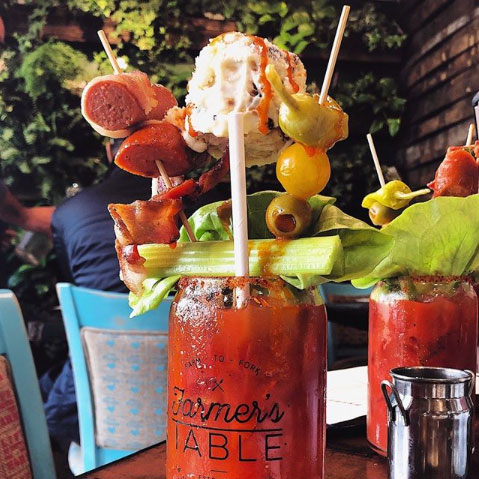 My Favorite Restaurant
12 Great Places to Eat
San Diego is probably best known for its surf, sun and craft beer, but it also has a rapidly expanding and vibrant local food scene. Do you have a favorite San Diego restaurant? We asked several of our A.S. full- and part-time staff members that question. From small neighborhood cafes to hip, stylish dining rooms, here are their favorites.
"Supannee House of Thai restaurant is the story of families, from Thailand and San Diego; that were joined by love and a mutual dream of sharing Thai cuisine with San Diegans." — Supannee House's website
2907 Shelter Island Drive, San Diego
Submitted by: Amanda Grant, MBAC Office & Marketing Supervisor
"Breakfast Republic is raising feathers in Southern California as a top spot to enjoy the most important meal of the day. It is an innovative breakfast destination that locals and visitors flock to when they're in search of a fun and unpretentious place to begin the day." — Breakfast Republic's website
2730 University Avenue, San Diego
Submitted by: Megan Jory, MBAC Office Assistant
"Come together in unity as we experience sushi, Jamaican style." — Google
10330 Friars Rd, San Diego
Submitted by: Irina Zhikharevich, A.S. Office Assistant
"To us, nothing is quite as satisfying as sharing a dish of handmade pasta and savoring every bite, sip, and moment with the people who matter most." — North Italia's website
7055 Friars Rd, San Diego
Submitted by: Janice Dils, Government Affairs Manager
"Elevated, modern dining with a left-coast edge."— Juniper and Ivy website
2228 Kettner Blvd, San Diego
Submitted by: Ryan DeLong, Viejas Arena Associate Director of Operations
"A Neighborhood Eatery: Every good neighborhood deserves an eatery where locals and visitors can come together and enjoy 'honest food done right.'" — Farmer's Table website
8141 La Mesa Blvd., La Mesa
Submitted by: Ben Moxley, Systems Analyst
"Vegan kitchen serving tacos, burritos, burgers and sandwiches." — Happy Cow
4026 30th Street (located inside Toronado Bar), San Diego
Submitted by: Sabrina Zepeda, Aztec Lanes Attendant
"As pioneers of the 'revolving sushi' concept, our mission is to provide outstanding quality Japanese cuisine and the highest standard of service for an affordable price." — Yelp
4609 Convoy Street, San Diego
Submitted by: Jonathan McGrew, IT Technician
"Every day we start with the freshest fish we can get, and carefully prepare it to enhance its flavor. Every plate, every sandwich, every fish taco is an expression of fresh & local." — Blue Water's website
3667 India St, San Diego
Submitted by: Becky Villaseñor, Payroll Supervisor and Parker Anderson, Competitive Sports Supervisor (This must be a really great restaurant!)
"Hash House A Go Go is where old school meets new and gets twisted. We bring people together over good food and good fun, with portions just like your mama would serve you." — Hash House A Go Go's website
3628 Fifth Ave, San Diego
Submitted by: Sam Zucconi, Competitive Sports Office Assistant
"Welcome to the House that Seafood Built." — Kings Fish House Website
825 Camino De La Reina, San Diego
Submitted by: Lorilyn Lord, SDSU Children's Center Supervising Teacher
KINDRED
"Whimsical, eccentric space for contemporary vegan fare & drinks complemented by heavy-metal tunes and kittens." — Google
1503 30th Street, San Diego
Submitted by: Quentin Skaggs, Graphics Coordinator
Photos: Clockwise from upper left corner
King's Fish House's Farmed Manila Clam Linguine, fresh basil, shallots, white wine, garlic and crushed red peppers
Breakfast Republic's Breakfast Hot Dogs, bacon wrapped dogs topped with sautéed bell peppers, onions, red salsa, jack & cheddar cheese sauce, two eggs any style, served with house potatoes
Farmer's Table's Tijuana Maria, garnished with a bacon wrapped hot dog, Mexican-style street corn and pickled veggies
Hash House A Go Go's N.Y. Times Favorite The Big O' Sage Fried Chicken & Waffle Tower, two sage fried chicken breasts, smoked bacon waffle, hot maple reduction, fried leeks and served with two eggs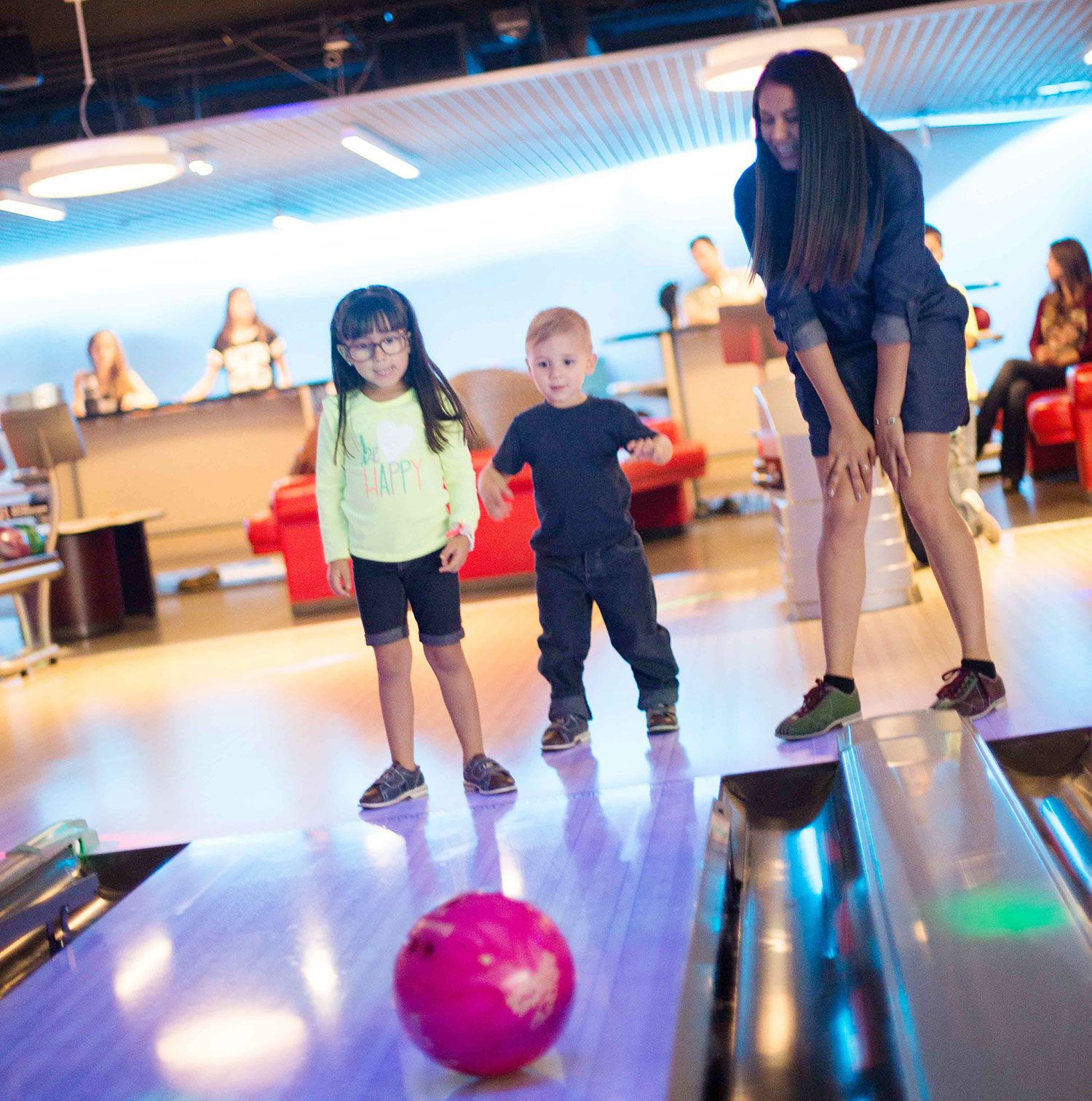 KIDS BOWL FREE
Thru August 25th
Running out of things for your kids to do during the summer? How about bowling? And it's FREE!
Select bowling centers — one of which is A.S.' Aztec Lanes — are participating in the Kids Bowl Free program. This program is designed by bowling centers to give back to the community and provide a safe, secure and fun way for kids to spend time this summer. Founded in 2008, over 1,450 bowling facilities in the U.S. and Canada participate in the program.
Children ages 12 and under are eligible to register for 2 free games each day, all summer long. Lane bumpers, light-weight bowling balls and ramps are available. Purchase a Family Pass and get 2 games free, all summer long, for up to 4 adults, during Kids Bowl Free hours. Shoe rental fees apply.
To learn more about, or to register in, the Kids Bowl Free program, visit the Aztec Lanes website and click on "Kids Bowl Free."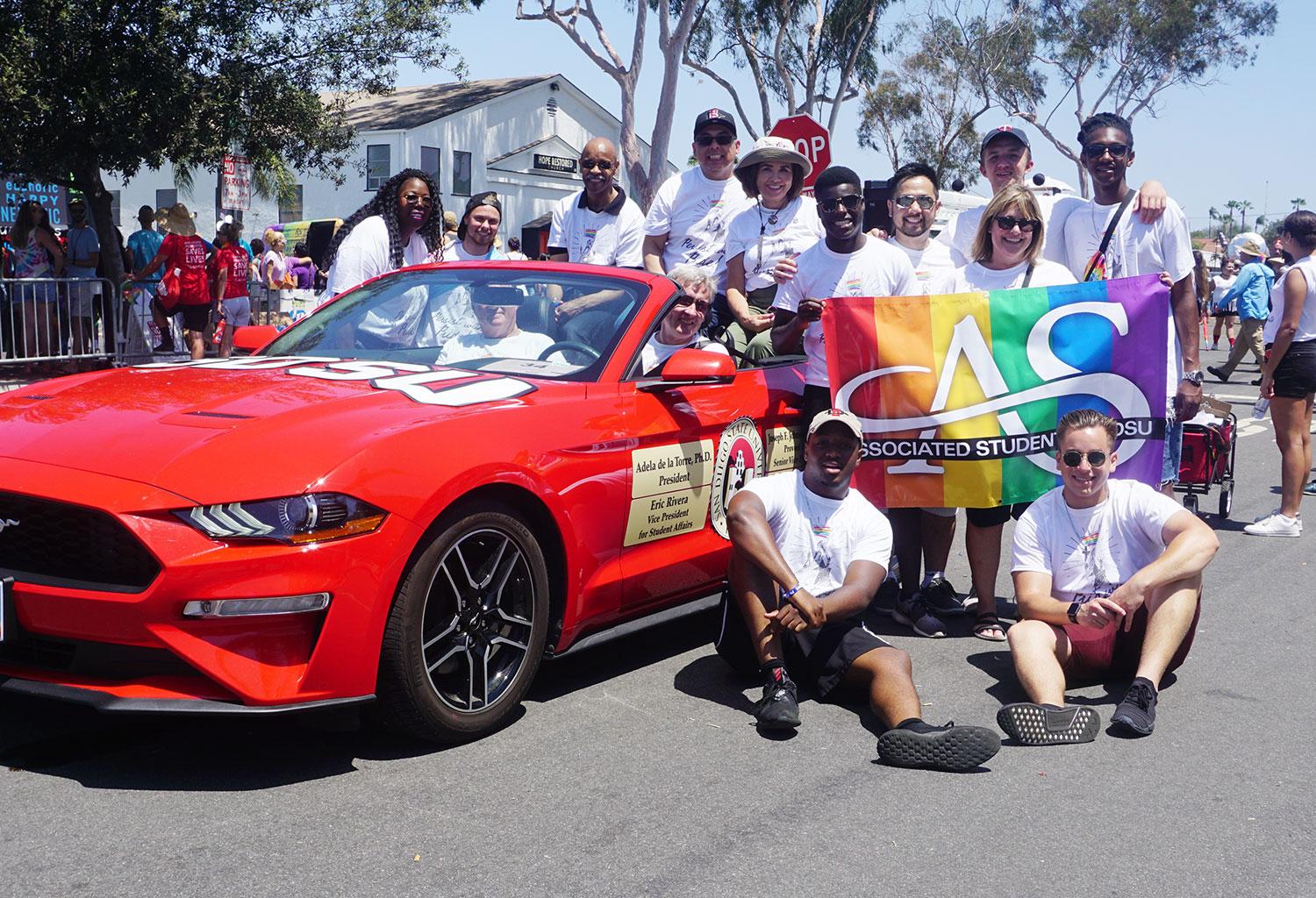 Pride Parade 2019
Join the SDSU Contingency
San Diego's Pride Parade is the largest single-day civic event in the region and is among the largest Prides in the United States, attracting over 200,000 cheering supporters of the LGBTQ community.
The Parade finds its roots in June of 1974, when a four-hundred-person march was held in Balboa Park. The parade has seen history change, and in turn, has changed with history. In 2012, the parade celebrated the repeal of "Don't Ask, Don't Tell" with the first active duty military contingent marching in uniform, capturing the local, national and global media spotlight. In 2014, it celebrated the 40th Anniversary of the San Diego Pride.
This year, the parade honors the 50th anniversary of the Stonewall Riots, which are widely considered the most important event leading to the gay liberation movement and the modern fight for LGBT rights in the United States.
SAN DIEGO PRIDE PARADE: Legacy of Liberation
Saturday
10:00 a.m. - 3:00 p.m.
Parade Route: From Normal Street west on University Avenue to 6th Avenue and then south to Balboa Drive and Quince Street. (1.5 miles)
Join A.S. students and staff members by being a part of the San Diego State University contingency, register on the SDSU Pride Center's website.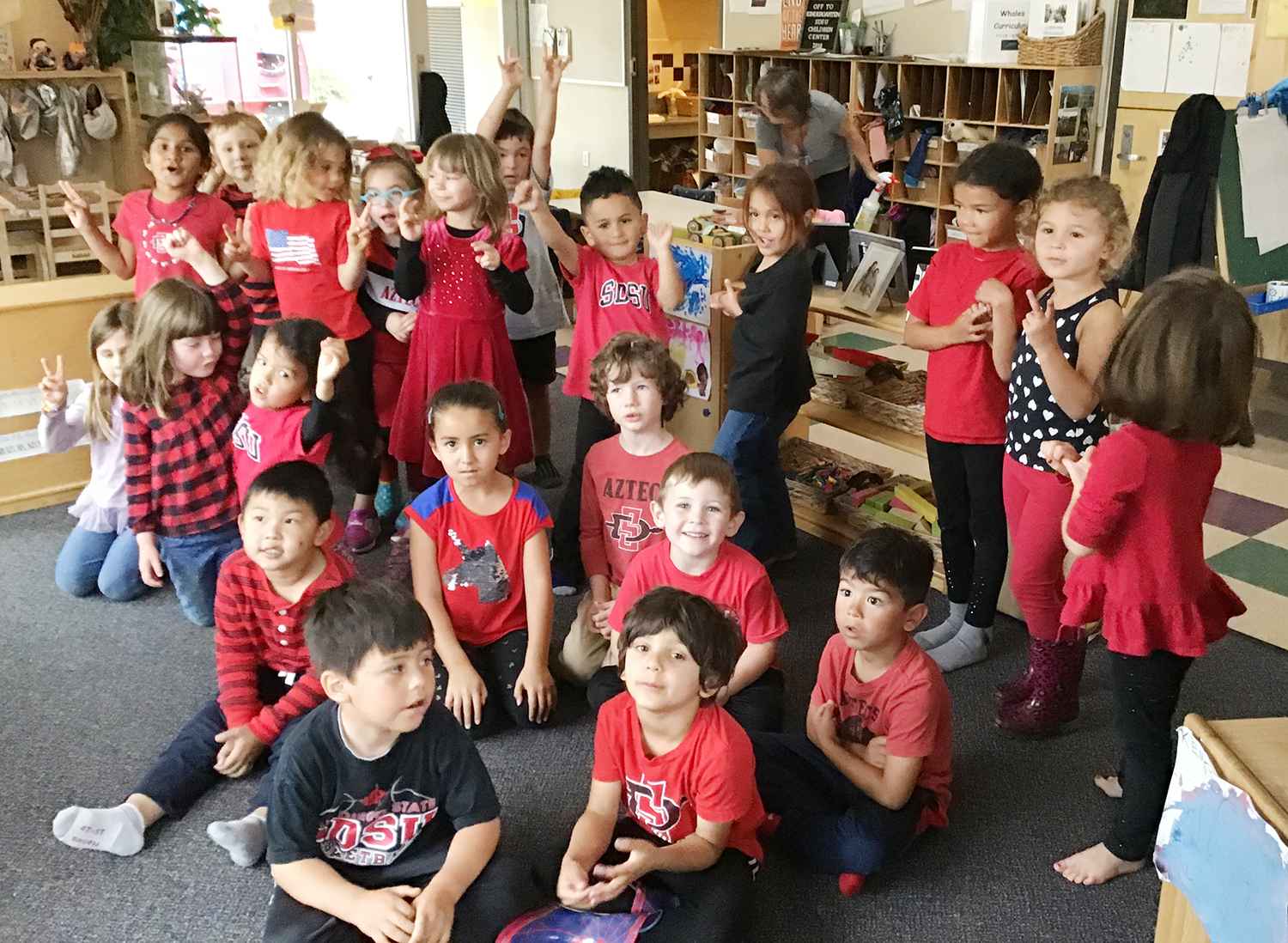 10 Questions
Children's Center
This month we asked the Whales class at the SDSU Children's Center to answer our newsletter questions. Here are their fun and very interesting answers:
A big thank you to the Whales and their Master Teacher Imelda Rivera for answering our newsletter questions.
Calendar
July 2019