Feb '22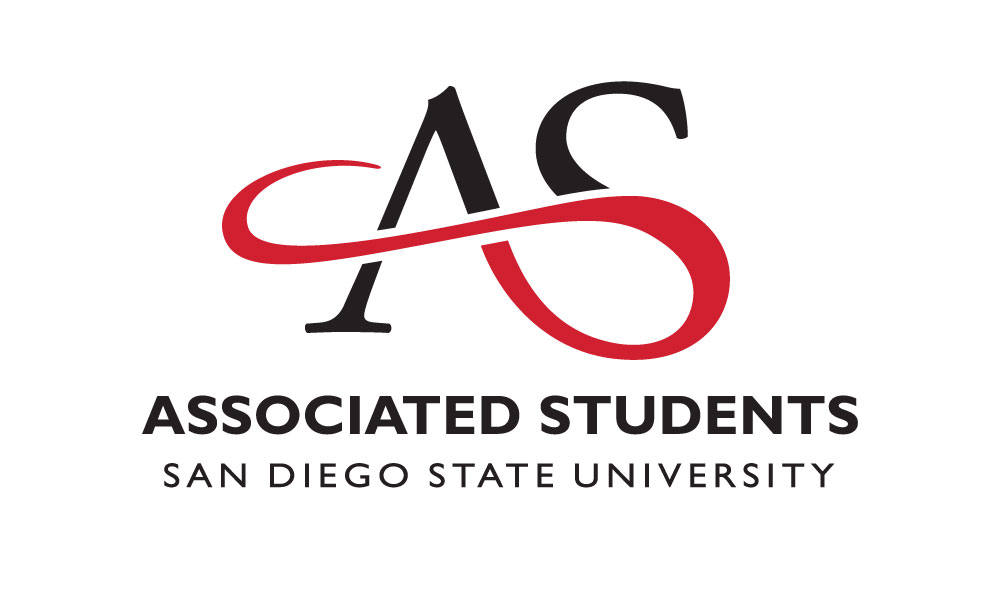 Thank You!
Hello A.S. Team,
I hope your New Year and start of the semester are going well. Thank you once again for your dedication as we pivoted to virtual instruction and adjusted our facilities and programs to weather the biggest curve of the Omicron variant. As the cases are dropping, we are excited to welcome all students back to in-person academic instruction on Feb. 7. We are so proud of our Aztec Recreation and Aztec Student Union teams for keeping our facilities open in January to serve students living near campus. We also want to shout out all of the Children's Center team for their patience and perseverance as we had to quarantine many classes, but remained open as an essential service to student, faculty, staff and community families in which quality child care allows them to work and go to school. Thanks to the Arena team for hosting in-person basketball fans with increased COVID protocols to keep us safe. Thank you to the Government Affairs and Graphics teams that work so tirelessly to convert our A.S. meetings to Zoom and create communications in all forms so that our SDSU campus community stays informed. And finally, thanks to Business Services for all you do and especially for the hard and smart work to get us all paid through the time where our payroll system was impaired.
It was a very busy and productive month, and I'm looking forward to seeing you all in person this month!
With much appreciation,
Christina
Executive Director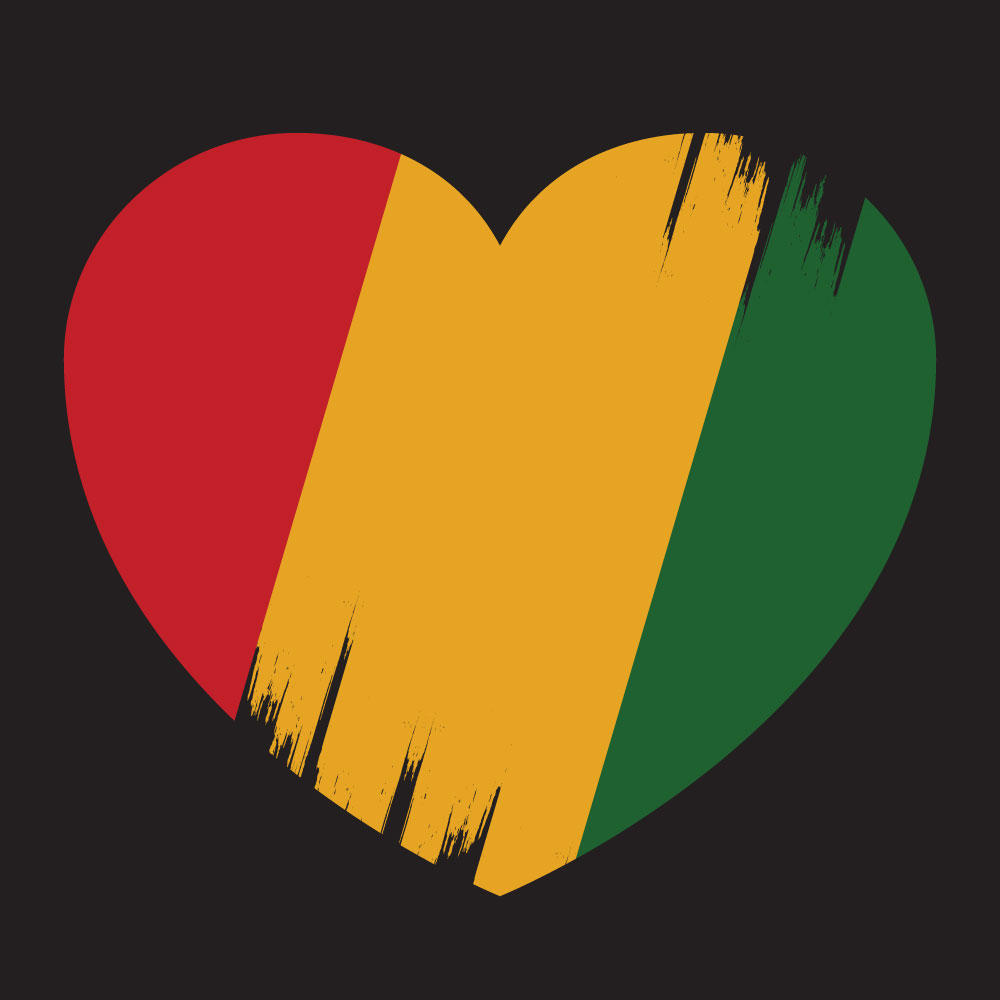 Celebrating Black History Month
This month, we celebrate Black History Month. Since 1976, Black History Month has been celebrated annually to honor and commemorate the lives of African Americans and the contributions they have made to our country. Read below as some of our A.S. employees reflect on what Black History Month means to them:
"Black History Month to many others is a month where you recognize the past hardships and triumphs of black people. I, however, reflect on this every day. I do this because the opportunities I have are a direct result of all the effort from black people before me. Black is beautiful and I will pave the wave forward for the next generation."
- Ahkeel Whitehead, Director of Adapted Athletics
____________
"Black History Month is a time of reflection for me. Reflecting upon all the hardships and suffering my ancestors faced. Reflecting upon the resilience of my people to get through such a crucial beginning. Reflecting upon the greatness of Black people in all parts of society — innovating, challenging and achieving. Black people are great 365 days of the year, but this month gives me time to cherish my culture and my people."
- Shawki Moore, Vice President of External Relations
____________
"As a Native Jamaican and immigrant to this country, I don't share the same experiences as everyone. The African American diaspora is so diverse and for me, I have had the unique experience of growing up on a tropical island consisting of all Black people. When I immigrated to the U.S. in 1994, I was quickly exposed to the various "isms" and experiences of a Black man in America. Although I wasn't born into these, I started living them and was fortunate to learn about slavery, racism and what it means to be a minority. Schooling has taught me about Black History Month, and what it means for African Americans in the United States.
This and all my other experiences I have witnessed and endured as a Black person were new to me, and I really didn't understand it. Taking one month to celebrate diversity was something I had to come to peace with. I appreciate the thought of taking the time to remember, celebrate and keep alive the rich history of African Americans over time. Their contributions and sacrifices to society and this country have helped us be where we are today. We are nothing without our ancestors and the path they paved for us will always be unforgettable and celebrated daily in our hearts.
Since it is Black History Month, there is a greater focus and emphasis on Black history but we are Black every day and our people lost their lives, homes, land and family for this country. Black history is celebrated every day, but nothing is given or guaranteed as we have seen this with our ancestors. Therefore, I have been blessed with the opportunity to not let our people down. I carry the load of many and with this responsibility, much is required. I am thankful and appreciative for this month to highlight and be intentional about Black history and I wish this could be something that is done every month because not only do our people deserve it, but everyone who is a minority deserves to feel and be part of the majority. We are humans and life needs to be celebrated all the time.
One Love is my motto; it is the Jamaican way of life, and I am proud to spread that love through me every day. Thank you to all our past ancestors who fought the good fight, who stood up, stood for a cause and evoked change. Without you there would be no me. Thank you to all my fellow African Americans for your family's sacrifice, for your hard work, dedication and for never giving up. This is now but there is always more to do. Thank you to our allies who have stood with us and have helped to even the playing field. We are one and I appreciate and see you for you and all you do. This month is thanks to you all. Thank you — my heart is full, I am blessed and I am grateful."
- Mollique Johnson, Aztec Student Union Assistant Director of Operations
____________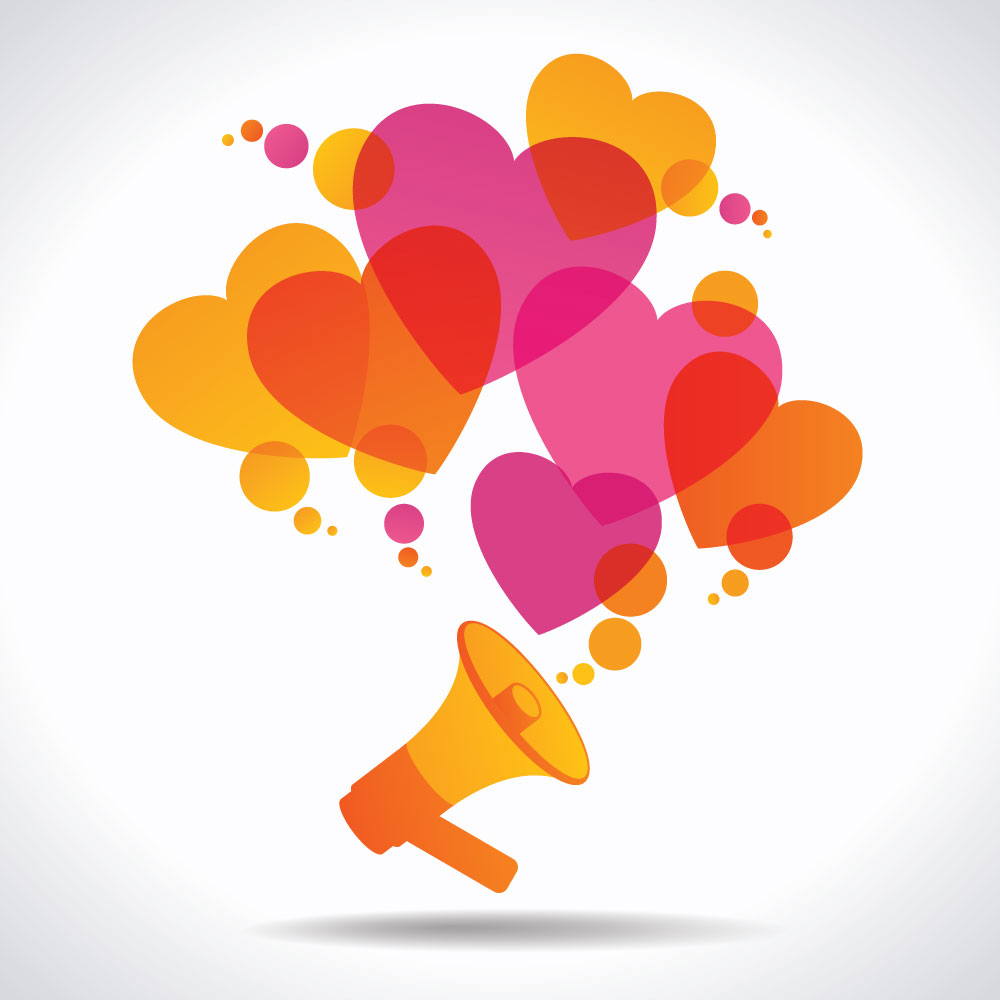 Valentine's Day Shoutouts!
Happy Valentine's Day, A.S. family! Thank you to everyone who submitted a Valentine's Day shoutout! Let's continue to spread the love year-around.
"Huge shoutout to Becky, Rosie, Viviana and anyone else in HR who did an amazing job to keep our payroll running when Kronos went down! You all rock are all very much appreciated!"
- Dawn DiNardo, Aztec Recreation Office Coordinator
"Shout out to Cole Davis, Fitness and Wellness Supervisor, for doing an amazing job covering and leading our fitness team while I've been out on maternity leave the past few months!"
- Cali Tolbert, Fitness & Wellness Coordinator
"Senior Staff — you are amazing in every way. You have created such wonderful programming in such very difficult times. We love you!"
- Michelle Zamora, SDSU Children's Center Director
"Patty Rea — you have the biggest heart I know!"
- Michelle Zamora, SDSU Children's Center Director
"Beatriz has been an amazing team member supporting the A.S. Food Pantry! She is my co-shopper and is always there for the student staff. It takes a village to run the Food Pantry and it wouldn't be possible without her."
- Veronica Perondi, Assistant Director of A.S. Programs
"To the hard-working and inspiring Student Union team: 'None of us, including me, ever do great things. But we can all do small things, with great love, and together we can do something wonderful.' – Mother Teresa. Thank you for being my something wonderful every day!"
- Stephanie Dathe, Aztec Student Union Director
"Big shoutout to Amanda Gonzalez, Aztec Recreation Member Services Supervisor! Amanda has done a great job through the pandemic staffing challenges to maintain our frontline staffing levels and keep the ARC accessible for students and members. She trains and supports our student staff, which in turn creates a welcoming and inclusive environment for everyone. We really appreciate her resilience and positive approach each day!"
- Pam Mahlow, Aztec Recreation Associate Director
Random Acts of Kindness
Did you know that Feb. 17 is Random Acts of Kindness Day? Celebrate Random Acts of Kindness Day all February long by doing one of the following ideas each day of the month!
RANDOM ACTS OF KINDNESS IDEAS:
Pay for the car behind you in the drive-thru line.
Do a favor for someone without expecting something in return.
Pay for someone's expired parking meter.
Help an elderly person with their groceries.
Write an encouraging message to one of your coworkers.
Give someone a gift card that you don't intend to use.
Put your neighbor's trash cans away.
Call a relative you haven't seen in a while.
Pick up some trash the next time you go to the beach.
Return the stray carts at the grocery store.
Text someone why they are special to you.
Leave your waiter a larger tip than normal.
Let someone in line go ahead of you.
Give a stranger a compliment.
Hold the elevator door open.
Send dessert to another table at a restaurant.
Be kind to the customer service representative on the phone.
Make a meal for someone in need.
Spend some time volunteering.
Donate clothes that you do not wear anymore.
Leave a friendly note in a library book.
Write a thank you note.
Call a faraway friend.
Leave a snack for your mail and package deliverer.
Buy coffee for the person behind you in line.
Support a small business.
Let someone merge in front of you in traffic.
Do a chore your partner or family member would typically do.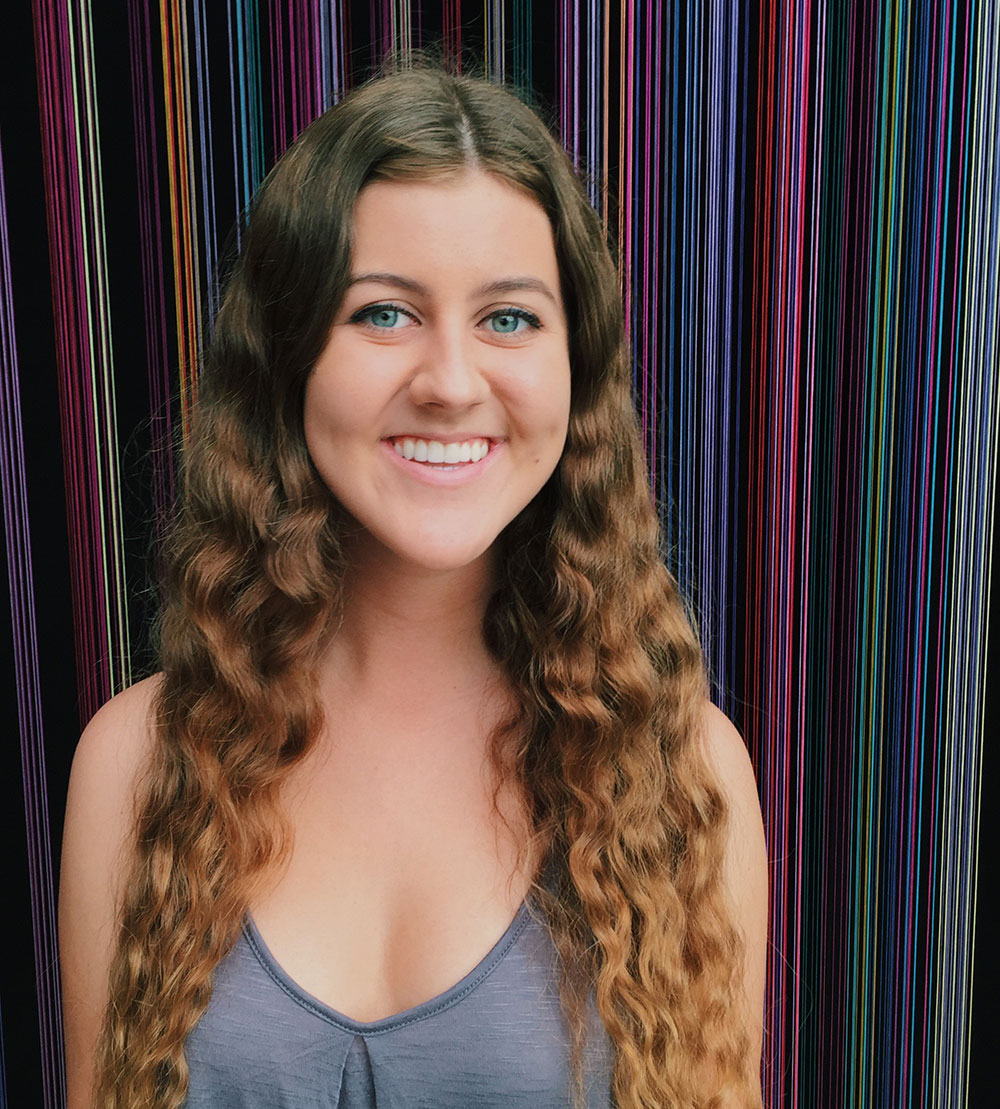 15 Questions
Nicole Waniewski
What is your name, job title and major?

Nicole Waniewski, Ticket Seller, Statistics

Which A.S. department do you work in?

Viejas Arena Box Office. We sell tickets to the events at the Open Air Theatre and Viejas Arena which include concerts and basketball games.

How long have you worked for A.S.?

I have worked for A.S. since July 2018.

Is your favorite part of working for A.S.?

The best part of working for A.S. is that it is on campus so it helps me save money on gas.

If you won $5 million what would you do with it?

I would use the money to pay for medical school. I would also donate to local organizations like the San Diego Humane Society and Equation Collaborative: + Box.

What is your favorite dessert?

I like to bake chocolate chip cookies. They are easy to make from scratch but I also use the store-bought dough.

What city would you most like to visit or visit again?

I would love to visit Positano, Italy one day. It seems like such a beautiful place that has endless things to do like hiking, swimming and even just walking around to see the town.

Would you rather build a sandcastle or a snowman?

I would rather build a snowman than a sandcastle since I have lived in San Diego my entire life and have never had a snow-filled winter.

What do you want to be when you grow up?

I want to become a physician. I have always loved science, especially physiology, but I also want a life full of learning, which is offered in medicine. I have seen different medical fields in action, but I have been more fascinated with MDs and DOs than any other health professional. It is a role that I can see myself in and know that I can be a positive and trustworthy person for those who need help.

What type of pets do you have and what are their names?

I have 2 dogs, Rocket and Buckeye.

Do you like to cook and what is your specialty?

I do like to cook. I like to try new recipes I find on Pinterest, but my specialty is lasagna.

What three things are always in your refrigerator?

I always have strawberries, frozen mango and frozen pineapple in my refrigerator. I like to make smoothies in the morning to save time.

"Most people don't know that I like to…

…most people don't know that I like to watch the Padres games."

When you visit the zoo, which animal do you make sure you see?

I always try to see the giraffes and koalas since I think they are cute. I also try to see the okapis and FaceTime my niece because she thinks they are reindeer.

Which A.S. staff member has inspired/supported you the most?

June Barreras has supported me the most. She was the one who hired me almost four years ago and has continued to help me throughout my time at SDSU. She reminds me to always stay positive and that there is always a way to solve a problem.
Entertainment
VIEJAS ARENA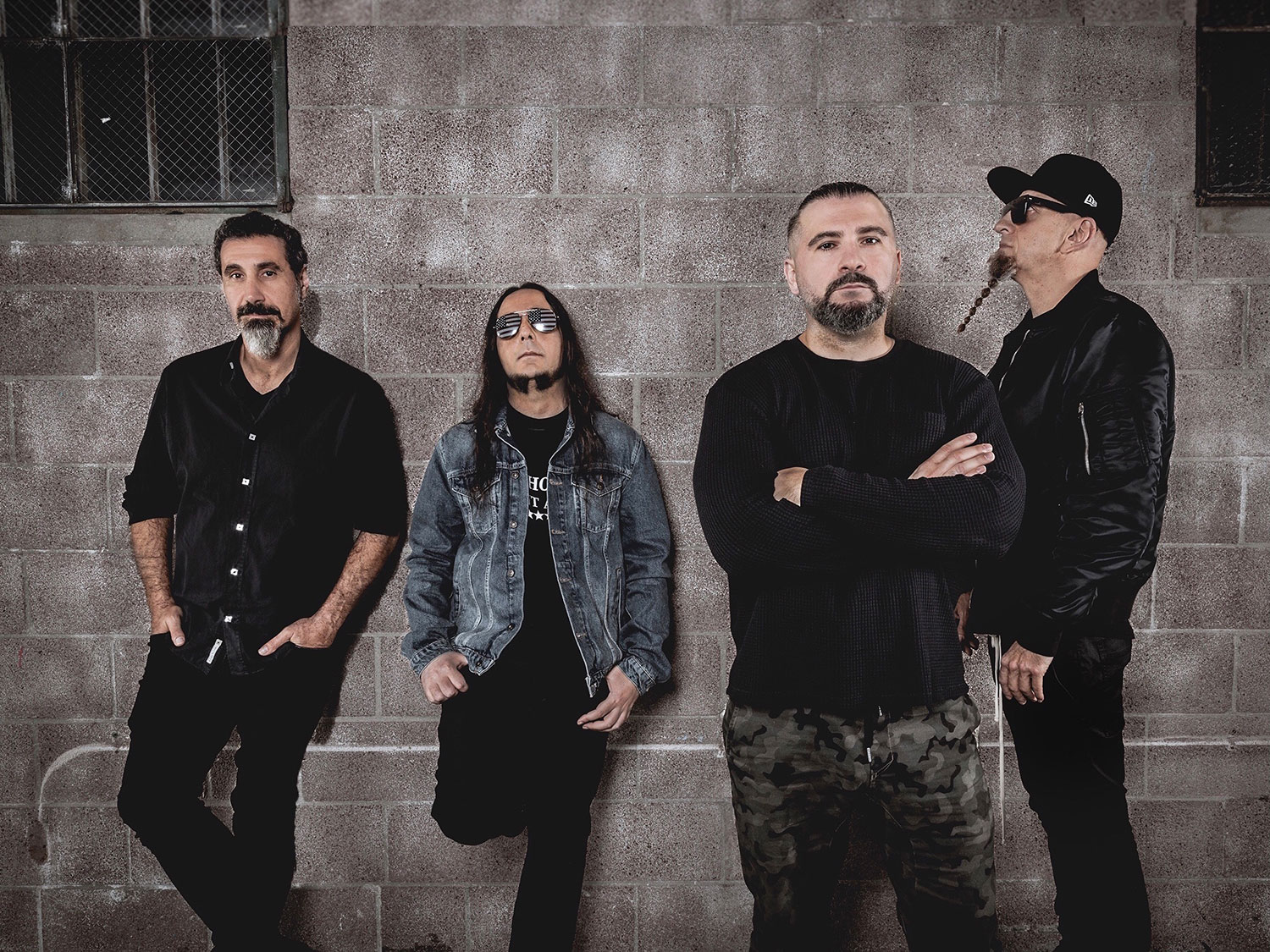 WITH: KORN, Russian Circles
VIEJAS ARENA
---
Aztecs Basketball Home Games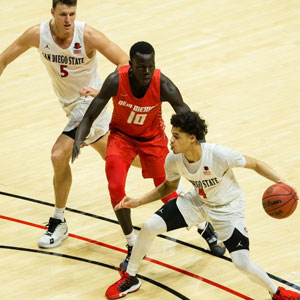 Aztec Men's Basketball
VS: Nevada
VIEJAS ARENA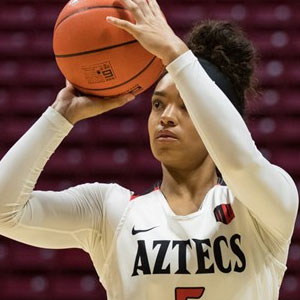 Aztec Women's Basketball
VS: Nevada
VIEJAS ARENA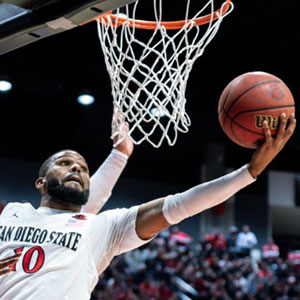 Aztec Men's Basketball
VS: Air Force
VIEJAS ARENA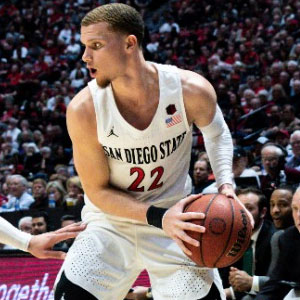 Aztec Men's Basketball
VS: Utah State
VIEJAS ARENA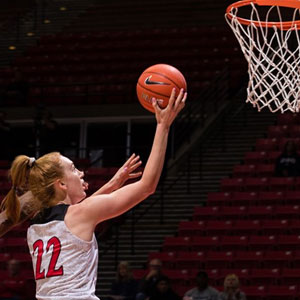 Aztec Women's Basketball
VS: San Jose State
VIEJAS ARENA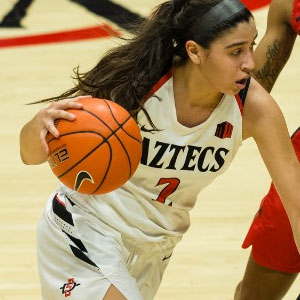 Aztec Women's Basketball
VS: Fresno State
VIEJAS ARENA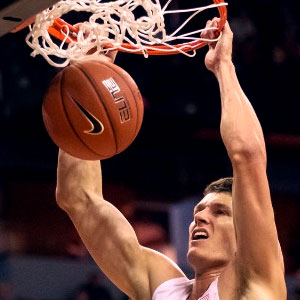 Aztec Men's Basketball
VS: San Jose State
VIEJAS ARENA
Calendar
FEBRUARY 2022