Nov '19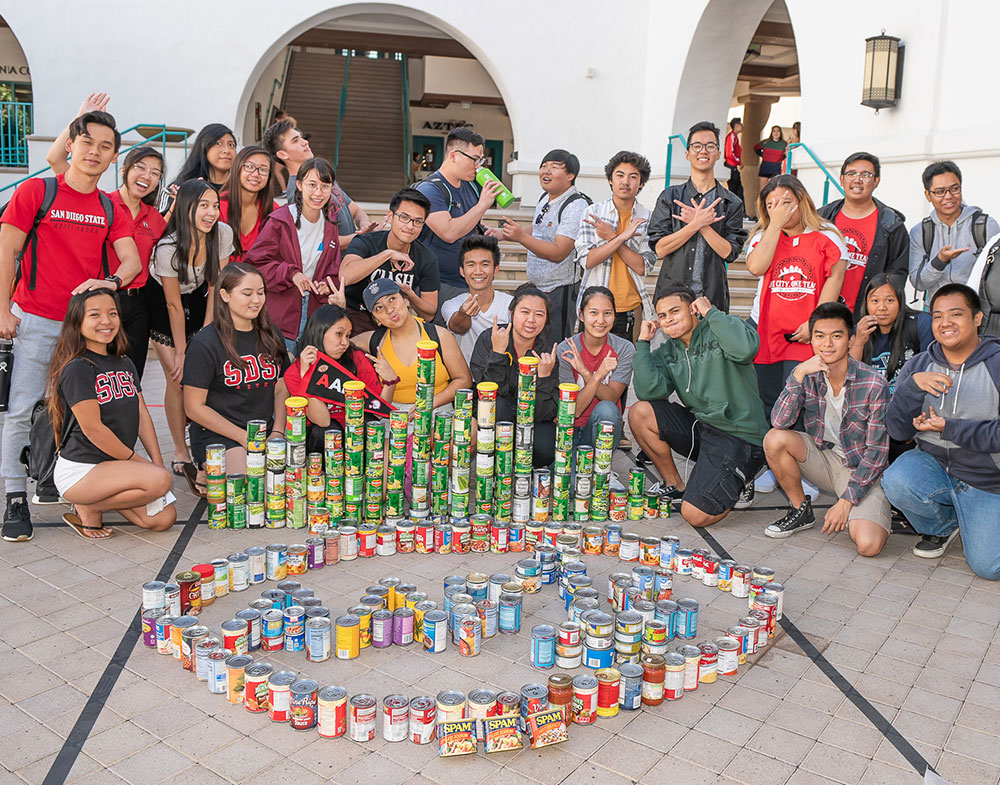 Homecoming 2019
There's No Place Like SDSU
The history of Homecoming at San Diego State University is rich in tradition and pride. Each fall, thousands participate in our annual tradition of welcoming alumni back to SDSU, with festivities including a football game, student competitions and special events. Teams of students compete during Homecoming Spirit week to win prizes, including the coveted Homecoming Spirit Trophy, and recognition at the Homecoming Football Game during half time!
Here are this year's Homecoming Week events:
Chalking & Banner Making
Monday
12 - 2 p.m.
Cal Coast Credit Union Open Air Theatre Walkway
ARH Carnival & Can-Shirt Swap
Tuesday
10 a.m. - 2 p.m.
Aztec Student Union Courtyard
One SDSU: Aztecs Past, Present and Future
Tuesday
5:30 - 7:30 p.m.
Aztec Student Union, Templo Mayor
I (Heart) SDSU
Wednesday
11 a.m. - 1 p.m.
Aztec Student Union Courtyard
Pep Rally
Thursday
12 p.m.
Farmers' Market
War Memorial Ceremony
Friday
9:30 a.m.
War Memorial at Aztec Green
NPHC Homecoming Yard Show
Friday
6:30 p.m.
Aztec Student Union Steps
Homecoming Fun Run
Saturday
Check-in begins 8 a.m.
Aztec Student Union Courtyard
Homecoming Football Game
Saturday
7:30 p.m.
SDCCU Stadium
For event updates and details, visit homecoming.sdsu.edu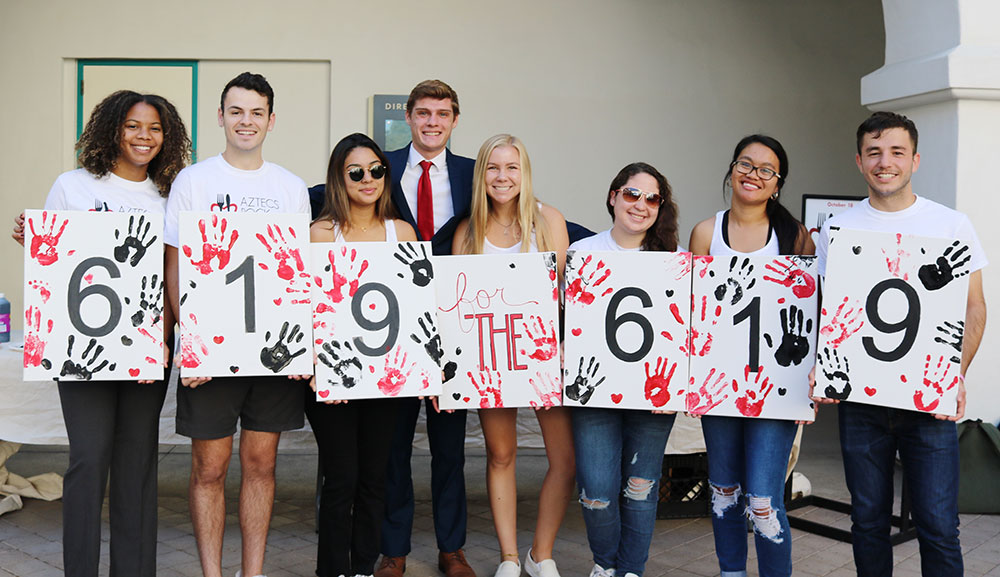 Support Aztecs Rock Hunger
Donate Today!
Aztecs Rock Hunger, the annual campus-wide food drive led by Associated Students, raises money and collects non-perishable food items for the Jacobs and Cushman San Diego Food Bank. In addition to serving the San Diego community, Aztecs Rock Hunger donations provide nutritious food to the A.S. Food Pantry, which serves students two days a week. Furthermore, 20% of monetary donations go to the SDSU Economic Crisis Response Team to assist students experiencing food insecurity or financial crisis.
There are 5 easy ways to donate:
Online virtual food pantry — sdsu.edu/aztecsrockhunger
At any on-campus Starbucks or Aztec Market
Aztec Proud — @SDSUaztecproud
Venmo — @AztecsRockHunger2019
Place non-perishable food items in the red bins throughout campus
Community Fundraising Events
You can also help by attending an event at one (or all) of these community partners:
Cheba Hut
Saturday
10 a.m. - 12 a.m.
6364 El Cajon Blvd., San Diego
Chipotle Mexican Grill (SDSU Location)
Monday
4 p.m. - 8 p.m.
Aztec Student Union
Woodstock's Pizza
Wednesday & Thursday
11 a.m. - 12 a.m.
6145 El Cajon Blvd.
SDSU Homecoming Fun Run
Saturday
Check in at 8 a.m., Run begins at 9 a.m.
The Homecoming Fun Run supports Aztecs Rock Hunger. Donate $50 or more to Aztecs Rock Hunger and receive a set of SDSU Alumni branded RaceDots - a magnetic race number attachment system! Register today!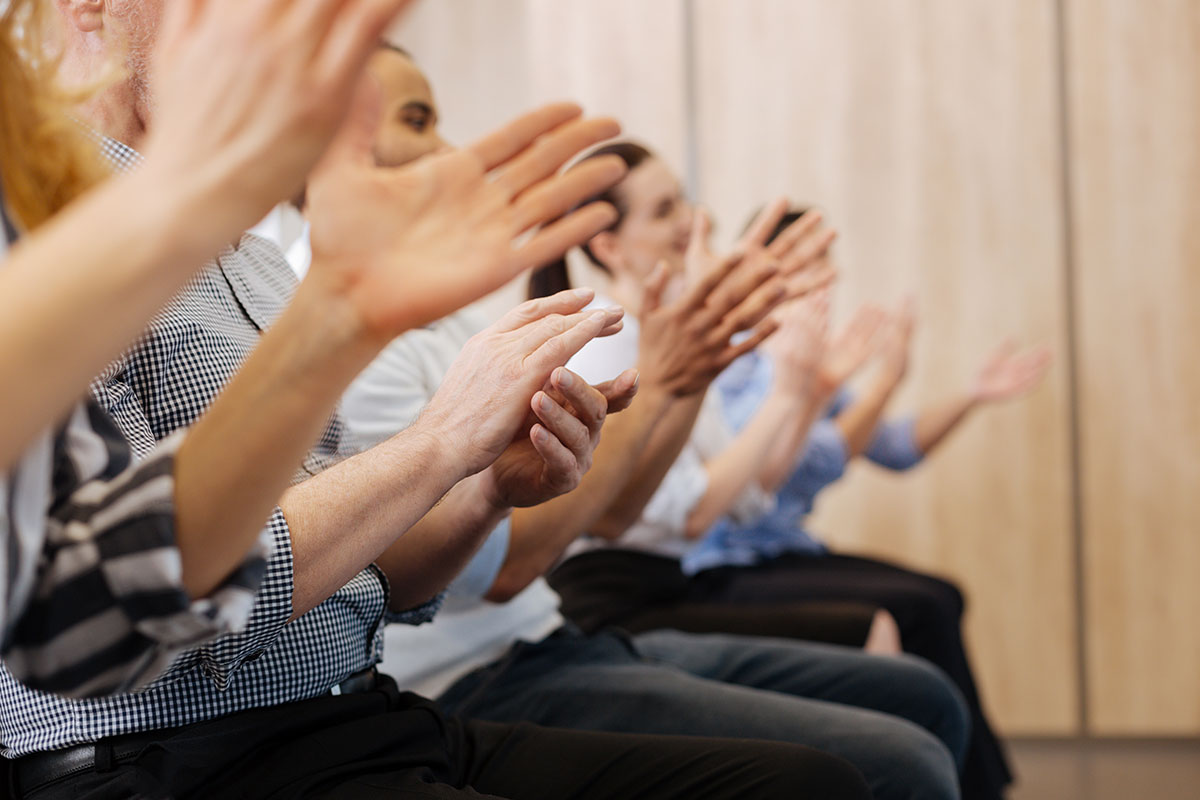 A.S. Staff Awards
Each year A.S. celebrates years of service at the annual A.S. Staff Awards. This inspiring event honors full-time employees who have given 10, 15, 20 and 25 years of service to Associated Students.
This year we honor:
25 Years
Sara Sanders, SDSU Children's Center Assistant Director
20 Years
DeJuan Benford, Competitive Sports Manager, Aztec Recreation
Aaron Woods, Associate Director of Event Management, Viejas Arena
15 Years
Deanne Fingerman, Viejas Arena Financial & Office Administrator
Imelda Rivera, SDSU Children's Center Master Teacher
Rachel Tolentino, SDSU Children's Center Master Teacher
Bruce Tustison, Conversion Supervisor, Viejas Arena
10 Years
Christina Brown, Executive Director, Associated Students
David Peña, SDSU Children's Center Master Teacher
Patty Rea, Associate Executive Director, Associated Students
Rico Salgado, Viejas Arena Ticket Office Supervisor
Congratulations to all of the honorees!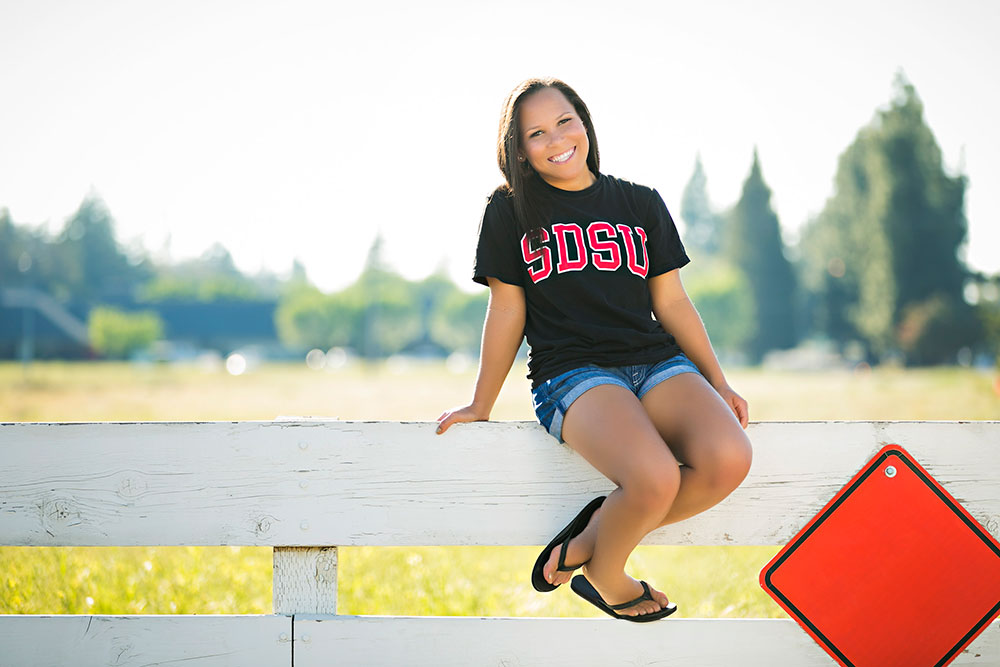 15 Questions
Natasha Harold
What is your name, job title and major?

Natasha Harold, ASUB Programming Assistant, General Business

Which A.S. department do you work in?

Student Union, specifically with the Aztec Student Union Board. I work with students and vendors to put on events in the Student Union.

How long have you worked for A.S.?

8 months.

What was the last movie you saw? Thumbs up or thumbs down?

"Ma." Thumbs down, it was really, really scary.

If you won $5 million what would you do with it?

I would pay off my loans, buy myself a new house with cash, and buy a house for my parents, and I might buy a McDonald's to keep in the family!

What is your favorite dessert?

Anything with peanut butter and chocolate. I have an obsession with both peanut butter and chocolate so when they are paired I have no self-control.

Which three people (living or dead) you would like to have dinner with?

Winston Churchill because I am fascinated with British politics and think he is one of the most influential politicians in history!

Julie Andrews since the "Sound of Music" is my favorite movie and I would like to hear her stories on growing up in Hollywood and staying away from a big scandal even though she lost her voice.

Michael Phelps because he is the best Olympian in history and I think it would be fun to talk about what happens at the Olympics from an athlete's perspective.

What city would you most like to visit or visit again?

I would love to visit Chicago because my sister lives there! It is my favorite city in the world to visit in the summer and it's such a young, lively city!

If you had one free hour each day, how would you use it?

I would walk dogs because I love dogs and I miss my schnauzer!

Which famous person from history would you most like to meet?

I would like to meet Heath Ledger since he was such an amazing actor and unfortunately passed too soon.

What is your favorite book?

My favorite book is "Message in a Bottle" by Nicholas Sparks. I worked at a pool a couple years ago and would read books to pass time and it is the only book, to this day, to ever make me cry.

Do you like to cook and what is your specialty?

I LOVE to cook! My specialty is probably steak since my dad works in the food industry, but I prefer to bake donuts.

"Most people don't know that I like to…"

"…do geography quizzes. I love learning about different countries and cities and am trying to memorize every flag of the world. I can currently name about 35 countries by flag."

Is your favorite part of working for A.S.?

My favorite part of working for A.S. is the career development tools it has given me. Associated Students has helped me become more confident in myself and my skills.
Calendar
November 2019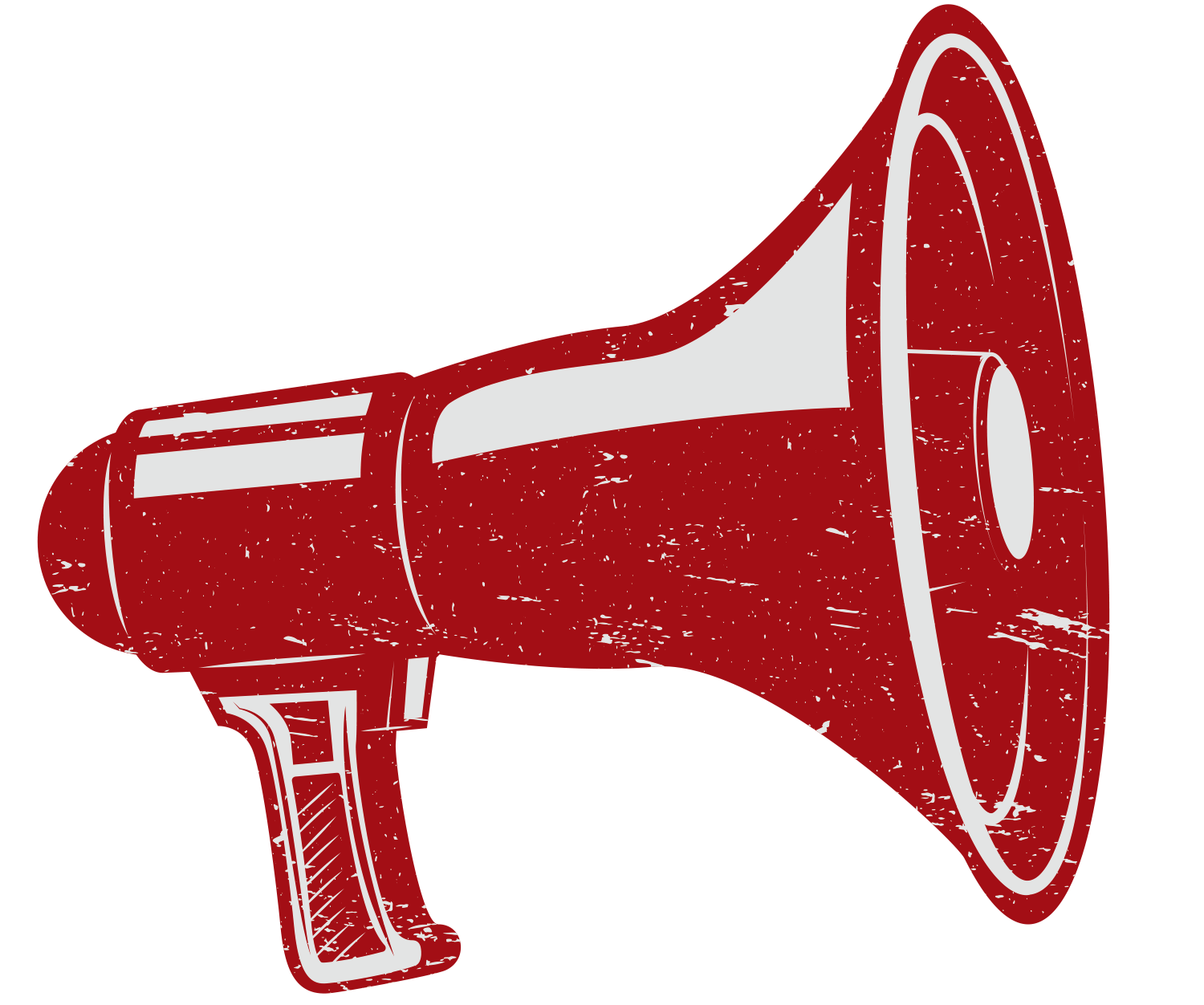 01-11
Friday-Monday
Aztecs Rock Hunger Continues
$calendar_url
13
Wednesday
Nooner
$calendar_url
13
Wednesday
Sip and Paint
$calendar_url
18
Monday
Monday Night Movies: "Spiderman Far From Home"
$calendar_url
19
Tuesday
Cooking with Chefs: Holiday Desserts
$calendar_url
21
Thursday
Giving Thanks Dinner & Open Mic Night
$calendar_url
28-29
Thursday-Friday
Thanksgiving Break