Dec '21
Happy Holidays!
Dear A.S. Family,
Happy Holidays! I cannot believe we are at the end of 2021 already! Thank you for your hard work and dedication to A.S. especially during the ever-changing stages of the pandemic. Each and every one of you continues to embrace the A.S. mission and makes a significant impact in the lives of our students throughout campus every year.
As you know, our executive officers theme for this year has been the Year of CommUNITY. With our full-time and student staff together in person again, it has made me realize how grateful I am for the community and unity that A.S. truly embodies. Thank you again A.S. staff family for all you have done for A.S. and our greater SDSU community this year, and I am excited for another year ahead!
Wishing you a restful holiday season spent with your loved ones and a happy new year!
With cheer and much gratitude,
Christina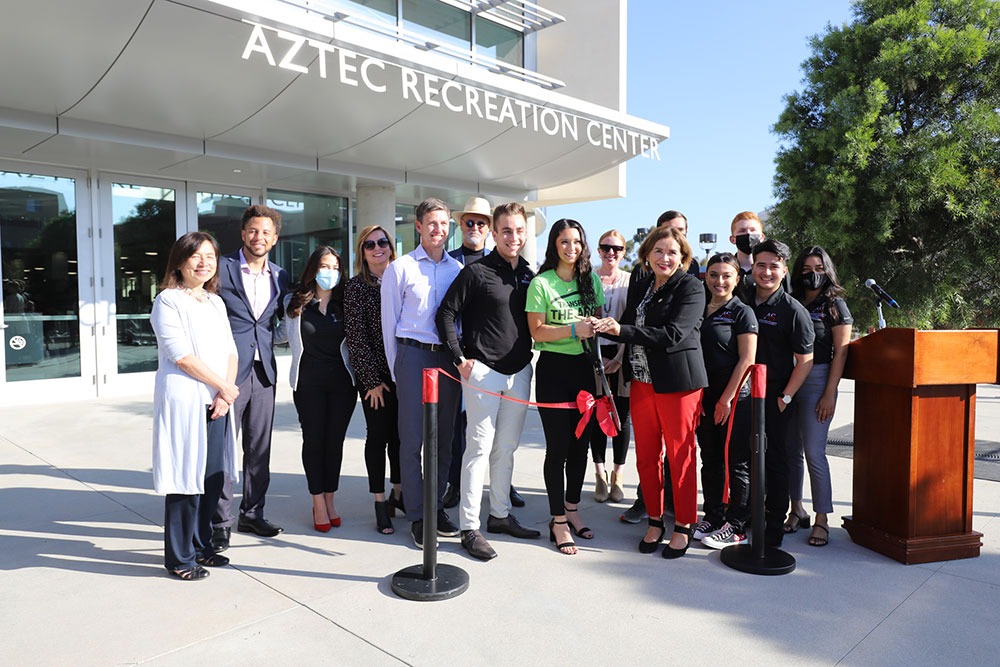 ARC Expansion is Open!
On Nov. 8, A.S. opened the ARC Expansion, with hundreds of students eagerly waiting outside the doors for the clock to strike noon.
Students are excited for the expansion as the project has been over five years in the making. Initial conversations on an expansion and renovation for the ARC began back in 2016 and the project was then finalized in the spring of 2018 when students voted and passed the ARC referendum.
"I fought so hard for the ARC referendum because I knew how important recreation was and how it is important for all college students to live a healthy lifestyle," said 2018-19 A.S. President Christopher Thomas who helped bring the expansion to life. "For college students, there are a lot of stressors and a lot of negative things that they take on and I knew that working out and recreation would help college students alleviate that."
The 94,000 square feet facility now meets the current and future recreation, fitness and wellness needs of all SDSU students. Features include an Olympic lifting zone, a 41 foot climbing wall, an indoor track with sweeping views of SDSU's campus and five multipurpose studios to host over 30 group fitness classes a week.
"Running has always been a huge part of my life," said A.S. Recreation and Wellness Commissioner Orlando Ochoa. "Being able to run inside the facility with that beautiful view is great because it's a new way of exercising on this campus like never before."
In addition, the building also incorporates program and design elements that support student engagement and a holistic, inclusive approach to recreation and wellness through wellness programming spaces, gender neutral locker and restroom spaces and social and study spaces.
Thomas, like all SDSU students, is excited for all that the new facility will bring.
"I just feel this sense of joy for this next generation of students that's going to utilize and enjoy this amazing facility," Thomas said. "It's not for me, it's not about me; it's about that next generation of students. They are going to have the most amazing time."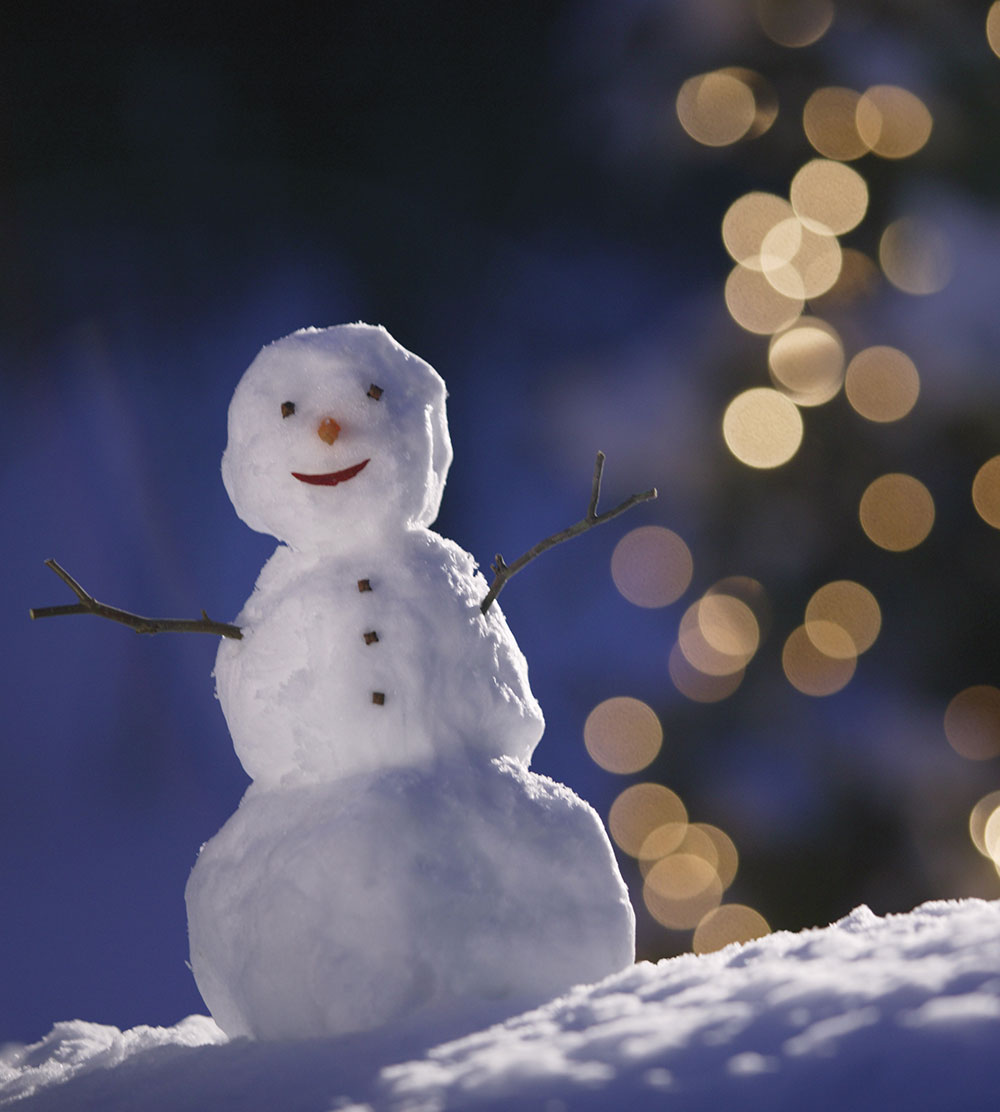 Holiday Traditions
In honor of the holiday season, we asked some of our full-time A.S. staff to share their favorite holiday traditions. Read them below!
_______
"November really marks the Christmas season for my family. My mom literally brings out all of the Christmas decorations and faux Christmas trees (we typically have two trees around the house) the day after Halloween. Christmas music blasts throughout the house while everyone is busy decorating. The kids love decorating the smaller Christmas tree with a theme. For example, last year we had a tsum tsum decorated tree (tsum tsums are Disney character dolls but as tiny bean bags). My mom multitasks, per usual, and somehow cooks a full breakfast while setting up the big tree in the living room. The breakfast is a standard filipino spread consisting of: scrambled eggs, sunny side up eggs, corned beef, spam, longganisa (sweet pork sausage) tocino (sweet pork) and a generous serving of garlic fried rice. In Filipino culture, this is known as a 'si-log'. After breakfast we all decorate the main Christmas tree together. This has been a tradition that I feel the kids look forward to even more than going out for Halloween. It is a great indicator reminding me that the Christmas season has begun."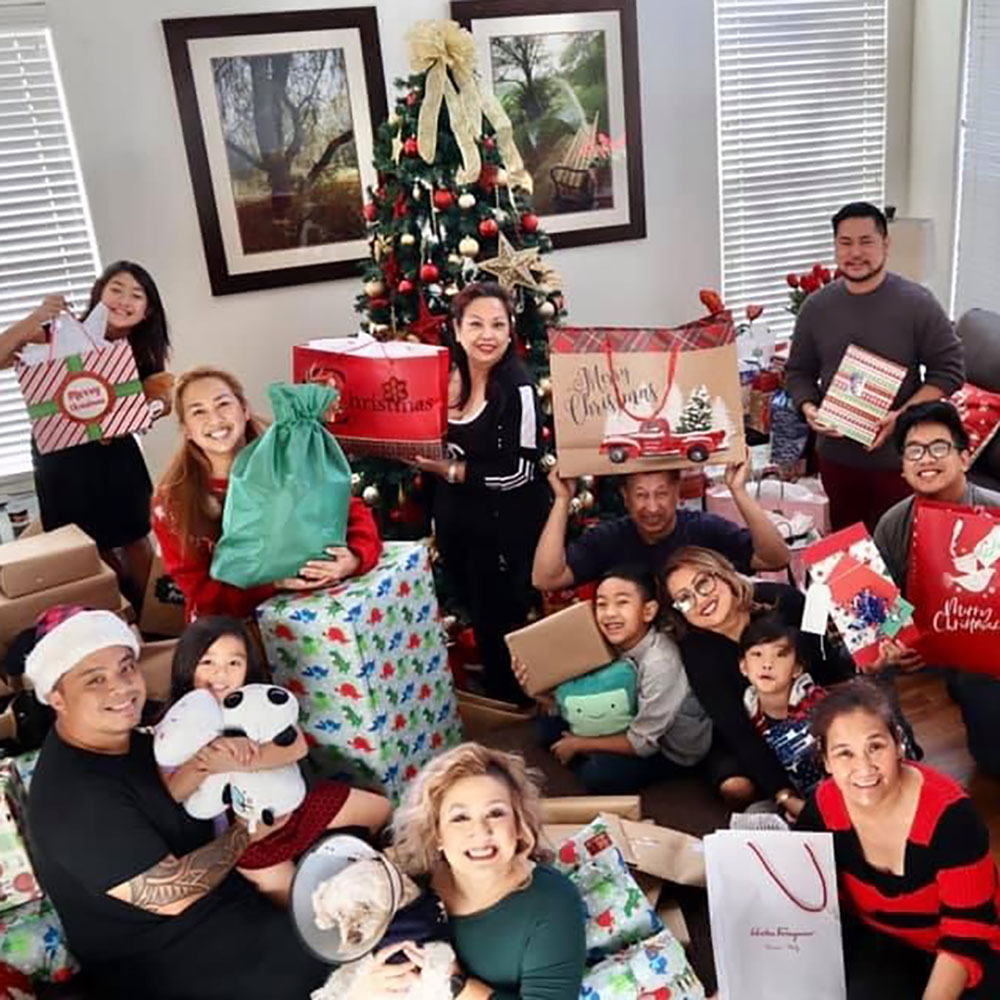 Anthony Cabrera, Aztec Student Union Technical Services Coordinator
_______
"My family's holiday traditions consist of a lot of food and games. A particular food tradition is making tamales. We sit next to each other and each individual has a step to making a tamale. One spreads the masa on the cornhusk, another places the filling, another folds and wraps the tamale and whoever is at the end places the tamale in the pot to steam cook. It has been fun including my nieces (10, 7, 4 and 2 years old) and teaching them this tradition.
We also play many games. Our favorite is taking challenges from the "Minute to Win it" game show and replicating them. This year we are planning a physical challenge that will consist of an obstacle course, a puzzle and eating something not so appetizing."
Becky Villasenor, Payroll Coordinator
_______
"My family loves to get together for Christmas and New Years to celebrate. There are a few constants that have become tradition. We always have tamales, warm fruit punch and rompope. My family is from Chiapas, Mexico and they have carried their own recipe for these culinary plates. My aunt usually makes an authentic mole sauce for her famous "Tamales de Mole" (mole sauce with chicken). They also make green chile and cheese tamales and sometimes corn. The Mexican ponche is comprised of piloncillo, a dark-brown unrefined cane sugar, mixed with water and cinnamon sticks. To that, you can add pretty much any winter fruits you want such as apples, oranges, guavas and tejocotes. Lastly, rompope is Mexican eggnog and a favorite holiday drink for my cousins and I. Since rompope is strong and sweet, it is meant to be sipped in small glasses. Traditionally, it is spiked with rum but not necessarily. My family also likes to make them into popsicles to enjoy as a dessert."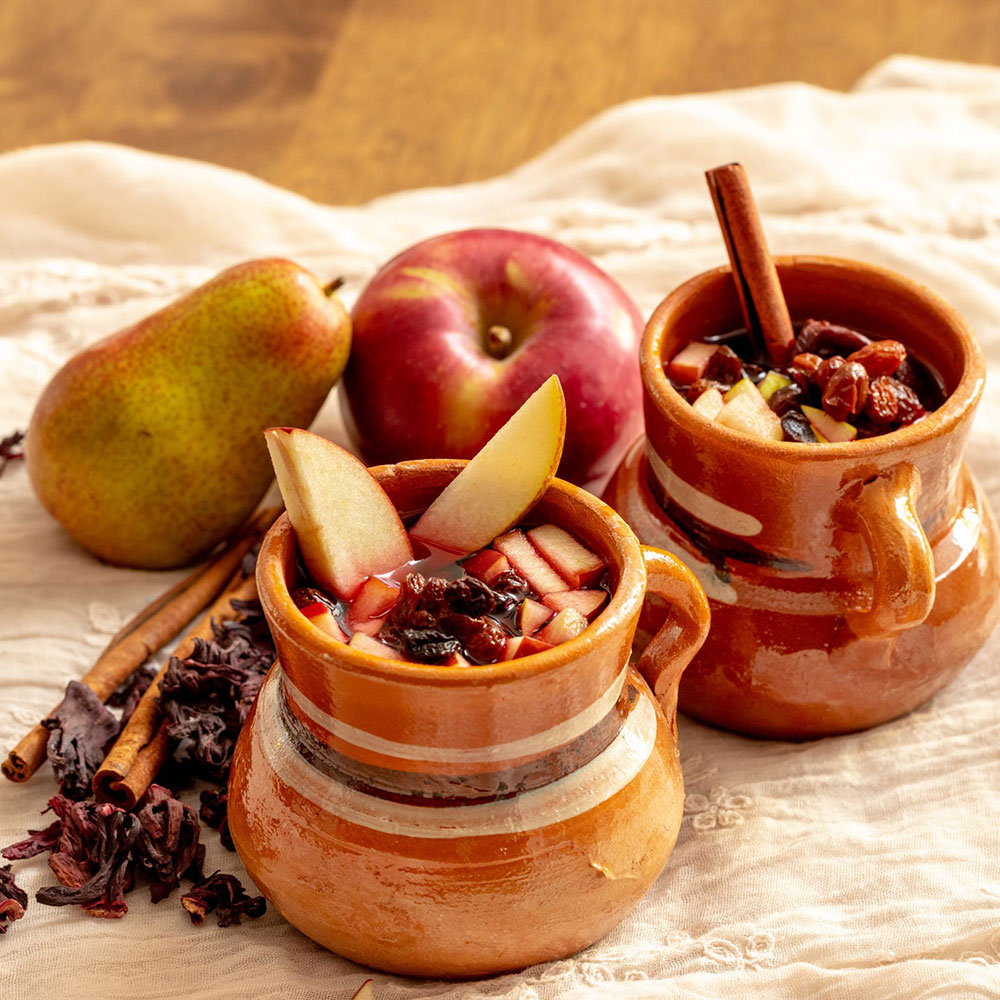 Luis Valenzuela, Graphic Design Specialist
_______
Like most Jewish celebrations, there is a plethora of traditional food, games and cultural touch points to mark the holiday. Hanukkah is the Festival of Lights. It's based on the lunar calendar, so the dates vary every year. This year it began at sundown Sunday, Nov. 28 and ends in the evening of Monday, Dec. 6. Hanukkah is mostly known for eight special nights, lighting candles on the menorah, making latkes and opening presents. Like most, our family's tradition is lighting the menorah just after sunset each night or waiting until after everyone is home together. We make our Bubbie's (Yiddish term for grandmother) (see recipe) famous meatball recipe and latkes (potato pancakes). This year, holidays are still looking a little different. With my family mostly out of town, we celebrate over video chat. We love to see the world through my daughter Mila's eyes. This year is her second Hanukkah experience. The first few nights have been filled with laughter over video chat while lighting the menorah and reciting the three blessings thanking God for the miracle or light. Mila's favorite part has been decorating cookies and opening presents. We are supposed to open a new present per evening, for a total of eight nights. But, Mila has opened a few extra gifts so far!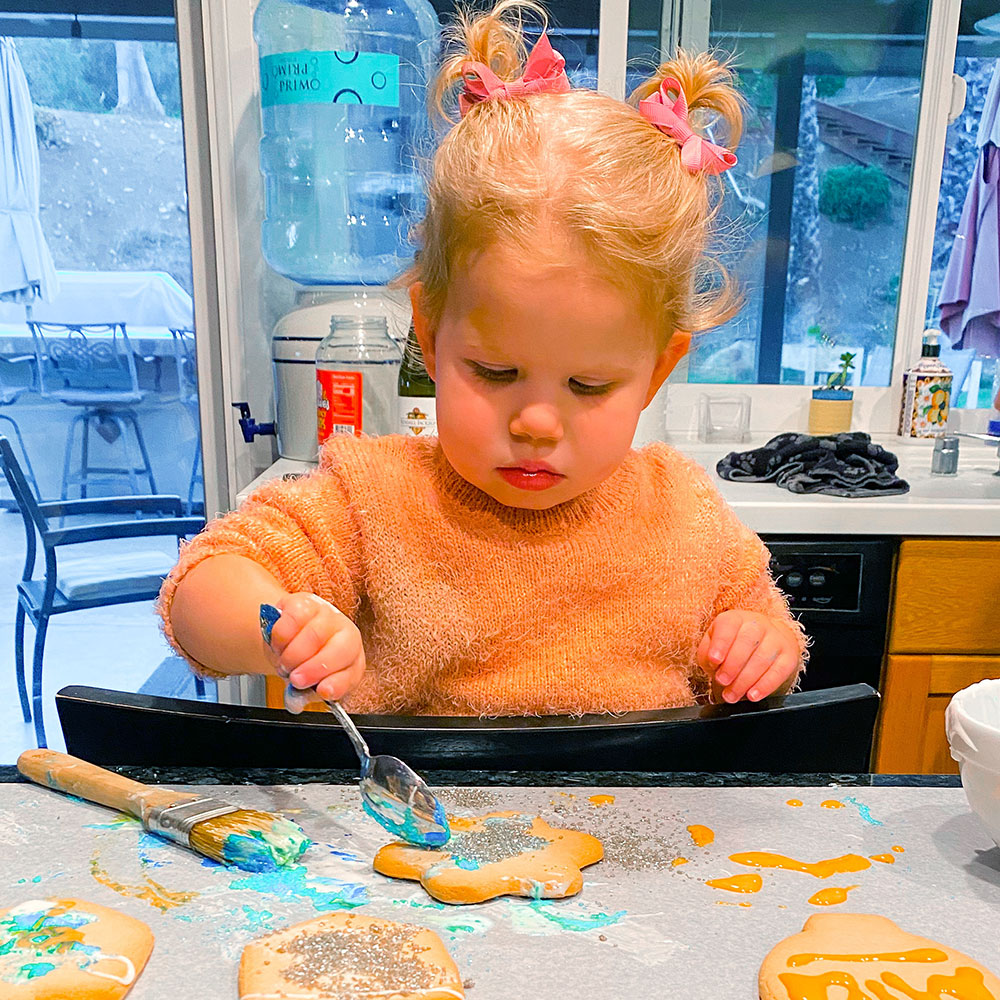 Jamie Alto, Aztec Lanes Coordinator
Mildred's Meatballs (serves 6 to 8)
Ingredients:
2 large onions or 3 medium (depending on size)
To make meatballs:
2 lbs. ground beef
2 eggs
Tomato ketchup
Mustard
1 package Lipton Onion Soup Mix
Matzoh meal or flour
Dash of garlic powder
Salt and pepper
To make sauce:
3/4 cup tomato ketchup
2 tbsp. white vinegar
4 tbsp. soy sauce or teriyaki sauce
2 tbsp. Worcestershire sauce
1/2 cup granulated white sugar
3/4 cup water
Directions:
Season ground beef with eggs, mustard, ketchup, onion soup mix, matzoh meal or flour, a little water, garlic powder, salt and pepper. Roll ground beef into small balls. Roll each ball in matzoh meal or flour to coat.
Mix together ingredients to make sauce: 3/4 cup ketchup, vinegar, soy sauce, worcestershire sauce, sugar and 3/4 cup water.
Cut onions into thin slices.
Put a layer of onion slices in the bottom of a large heavy pot. Alternate layers of meatballs and onions ending with a layer of onions at the top. Pour the sauce over the meatballs and onions. Cover pot and bake for 1 hour at 350 degrees. Uncover pot, stir (this will break up some of the meatballs - which thickens the sauce) and bake for about 15 minutes more.
Check to see if meatballs are cooked through — they should be brown! If you double the recipe it may take up to 2 hours to cook through.
This recipe can be made ahead, frozen and reheated. It also is a recipe that improves with age! Each time you reheat meatballs, they get richer and sweeter tasting!
_______
"My favorite family holiday tradition as a youngin' revolved around holiday hoops! For a solid chunk of time, my family and I were deeply invested in the game of basketball. Christmas time meant holiday basketball tournaments and the best games of the year on Christmas Day. In 2021, your boy hardly hoops anymore. Nevertheless, I look forward to Christmas time as it gives me an excuse to do nothing but sit around and eat various delectable treats while watching the big games. I am fortunate that my favorite team the Golden State Warriors has been featured on many Dec. 25 showdowns and will be this year as well. Come Christmas day, you know where I'll be — getting cozy watching the Dubs get the W. Merry Currystmas everyone."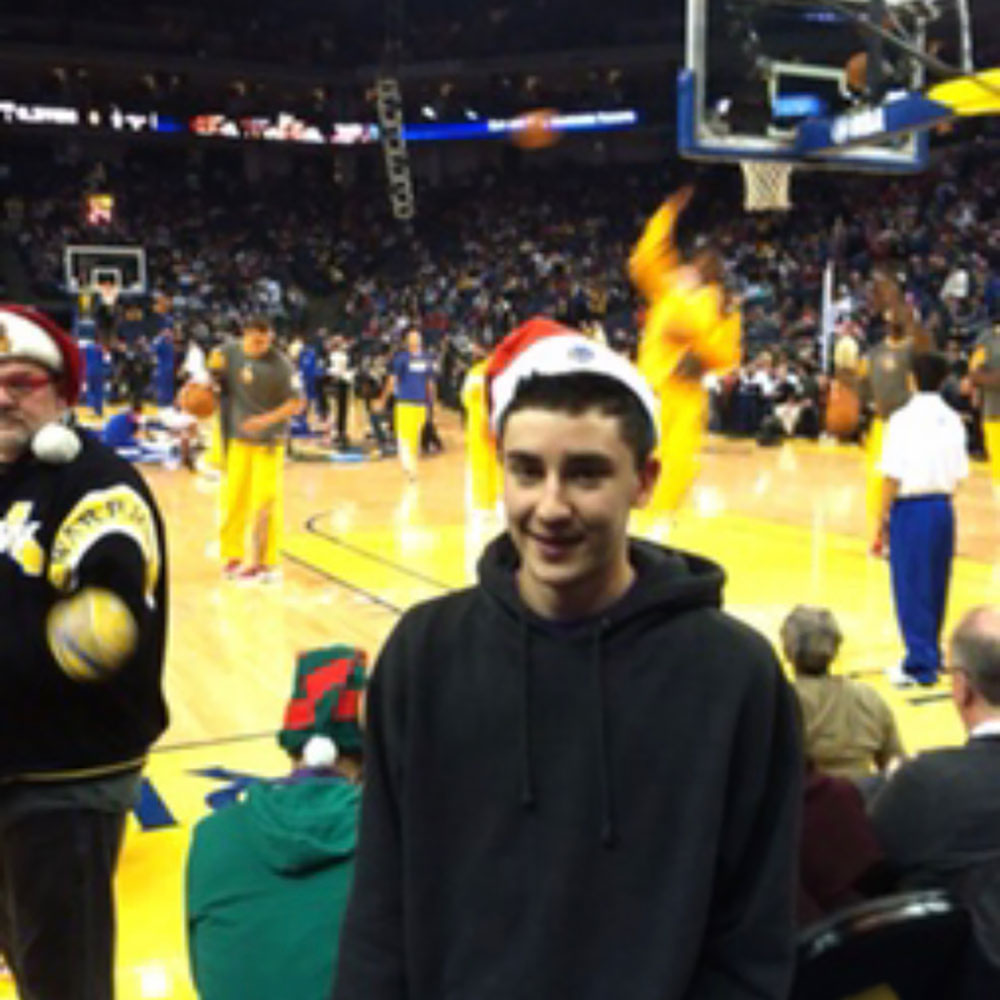 Matthew Monges, Government Affairs Coordinator
_______
"We moved into our house in December 1986. That year, my friend Carolyn and I got together to bake some Christmas cookies and it turned into a 36 year tradition! We have not missed a year of baking cookies together (I tried a couple times but that was met with a hard NO!). Each year, we alternate houses sharing recipes from our mothers and grandmothers. Through the years, our kids have "assisted" and my grandson now enjoys making his favorite volcanoes (pastry cookies with jam filled centers). It is a day when family, friends and neighbors stop by to enjoy some holiday cheer and lots of cookies. One day this long standing tradition will be passed on to our kids, but until then…"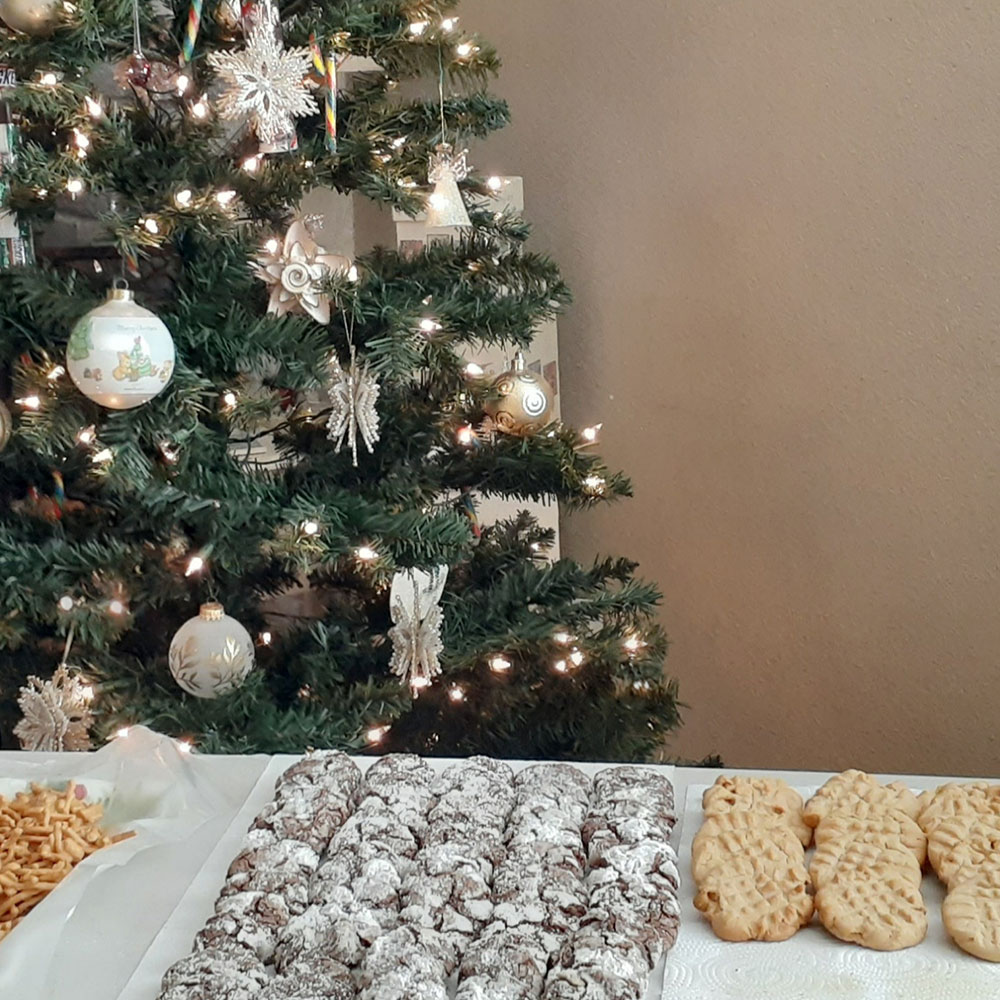 Vicki Greene, ARC Member Services Manager
_______
"Our holiday traditions are not your typical holiday traditions. For as long as I can remember, my family has always lived in different areas of the U.S. and Mexico but somehow almost every year, we manage to make it back to the family home. Our family home is in a small town called Villa Hidalgo in the state of Nayarit, Mexico. This is where my grandparents live and is a place where all of us have lived at some point as well. For that same reason, this is where we gather for the holidays and partake in our not so traditional Christmas exchange because one gift is a joke gift and the second gift is the real gift. For example, last year my sister got our brother Jared and his prank gift was a pair of 99 cent chanclas (sandals) inside of a fully duct taped box and his real gift was a personalized Wixarika (Huichol) lanyard with his name on it. This usually happens with over 12 people including all the grandkids, parents, grandparents and sometimes family friends and it takes us around 1-2 hours to get through the gift exchange with all the laughing and crying that happens in between. It is something that I hold near and dear to my heart and it is a family tradition that we have kept going for more than 10 years. It started when the eldest grandchildren (my sister, my cousin and I) were in our early and mid-teens and now it's something that the youngest grandchildren, ages 7 and 12, now have participated in since they were born and something they look forward to every Christmas. Happy Holidays!"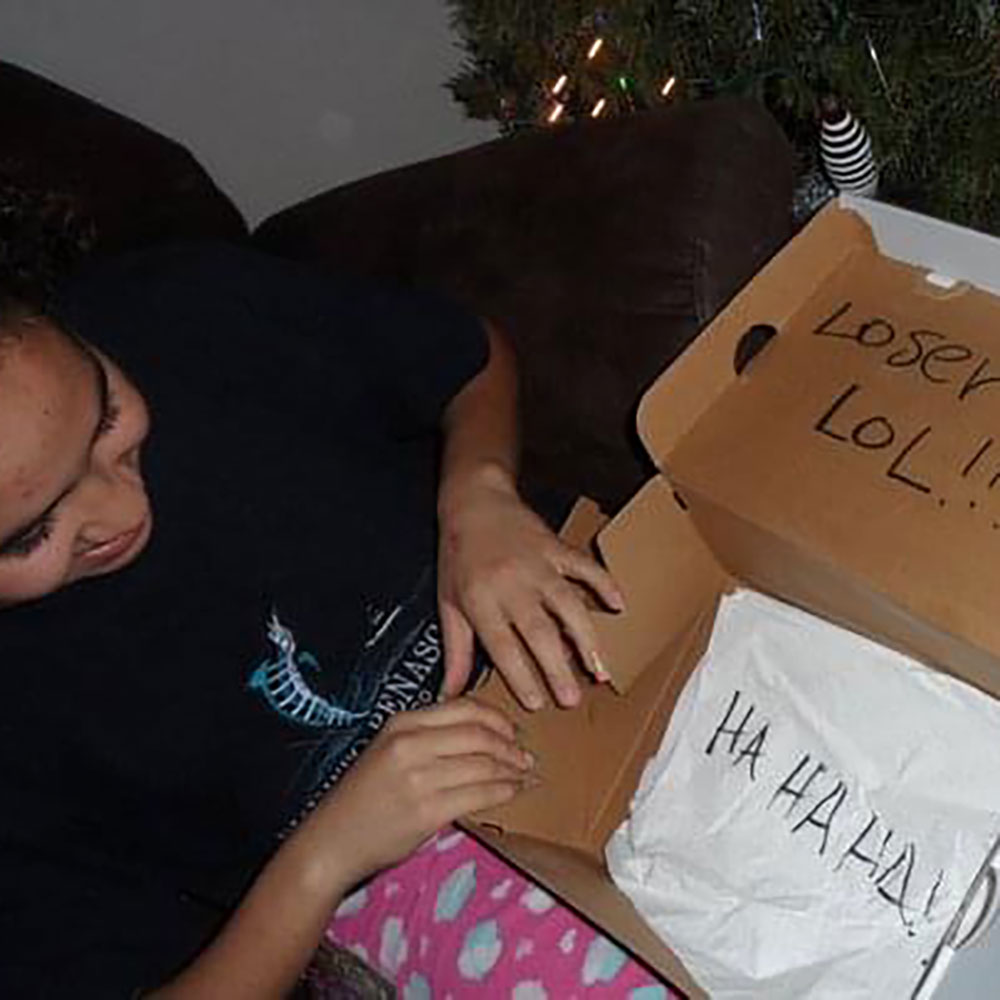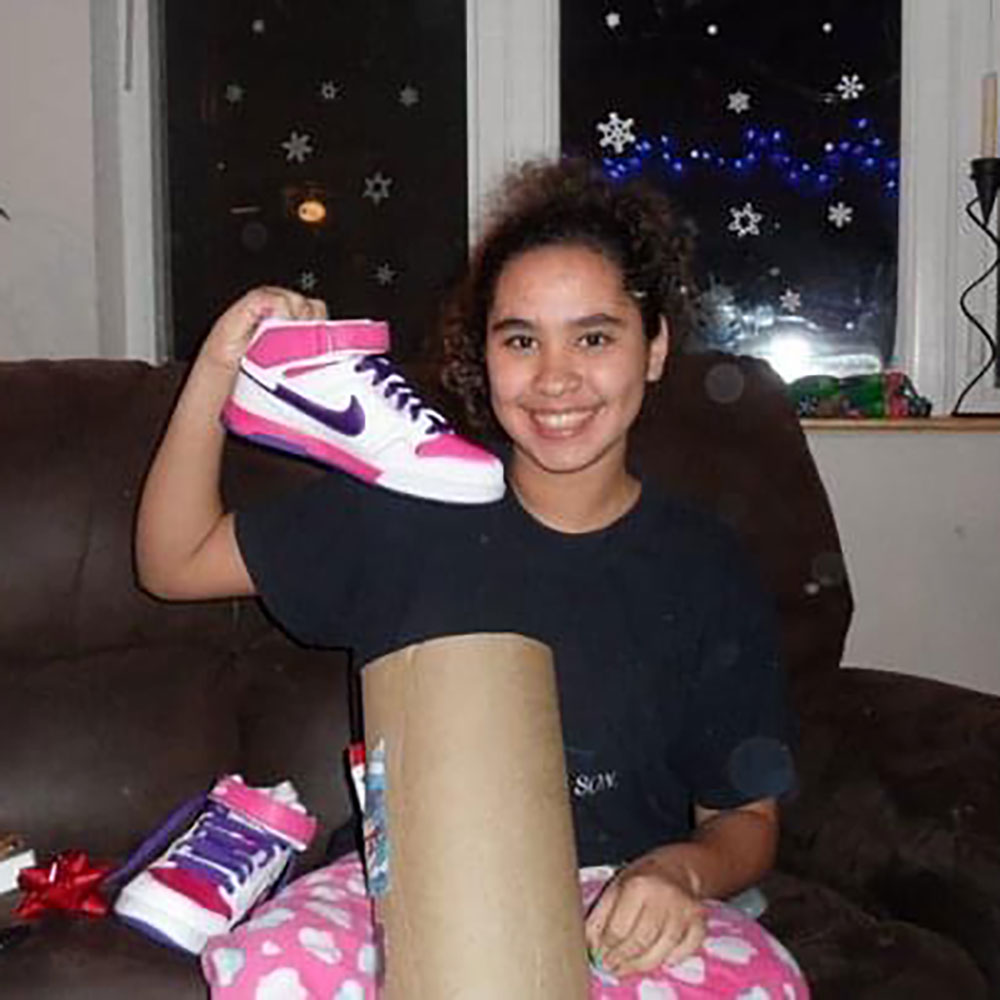 Zamira Fuentes, A.S. Executive Assistant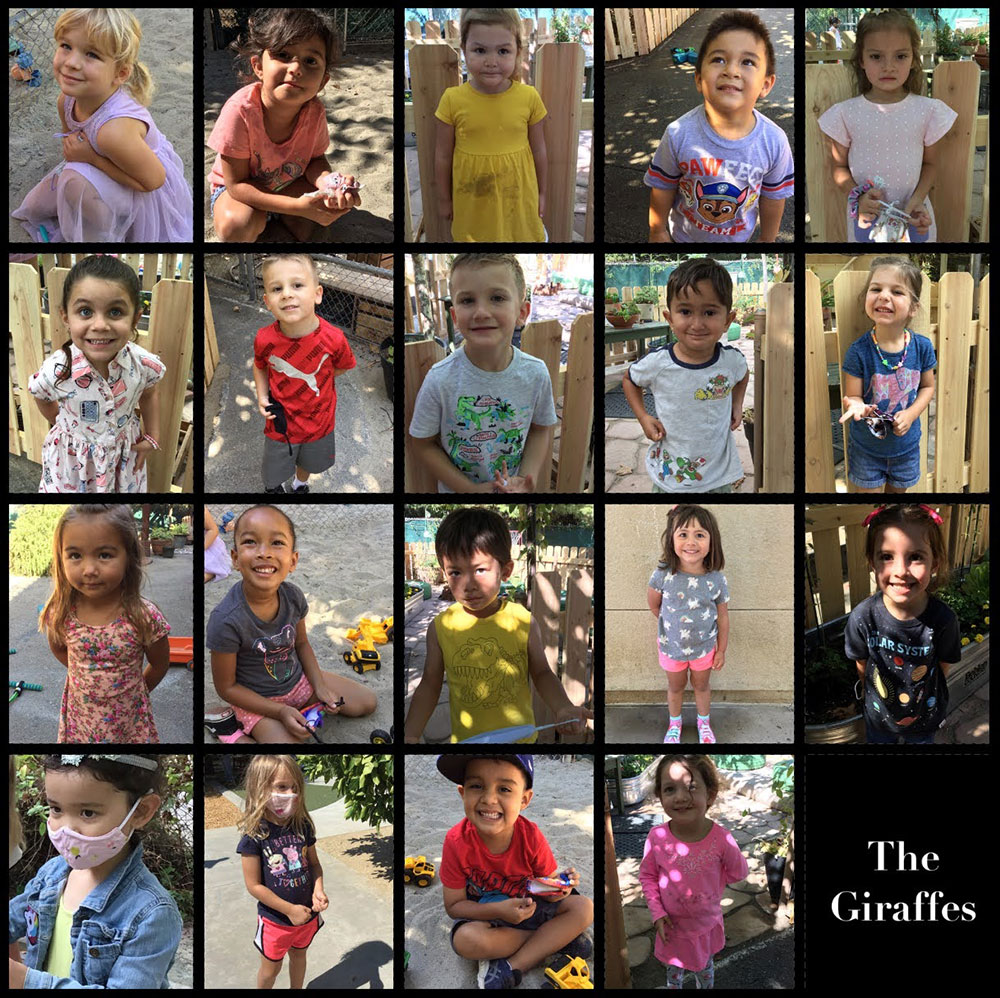 10 Questions
Giraffes Class, SDSU Children's Center
This month we asked the Giraffes class at the SDSU Children's Center to answer our newsletter questions. Here are their fun and very interesting answers:
A BIG THANK YOU to the Giraffes and their Master Teacher Melinda Gonzalez, for answering our newsletter questions.
Entertainment
VIEJAS ARENA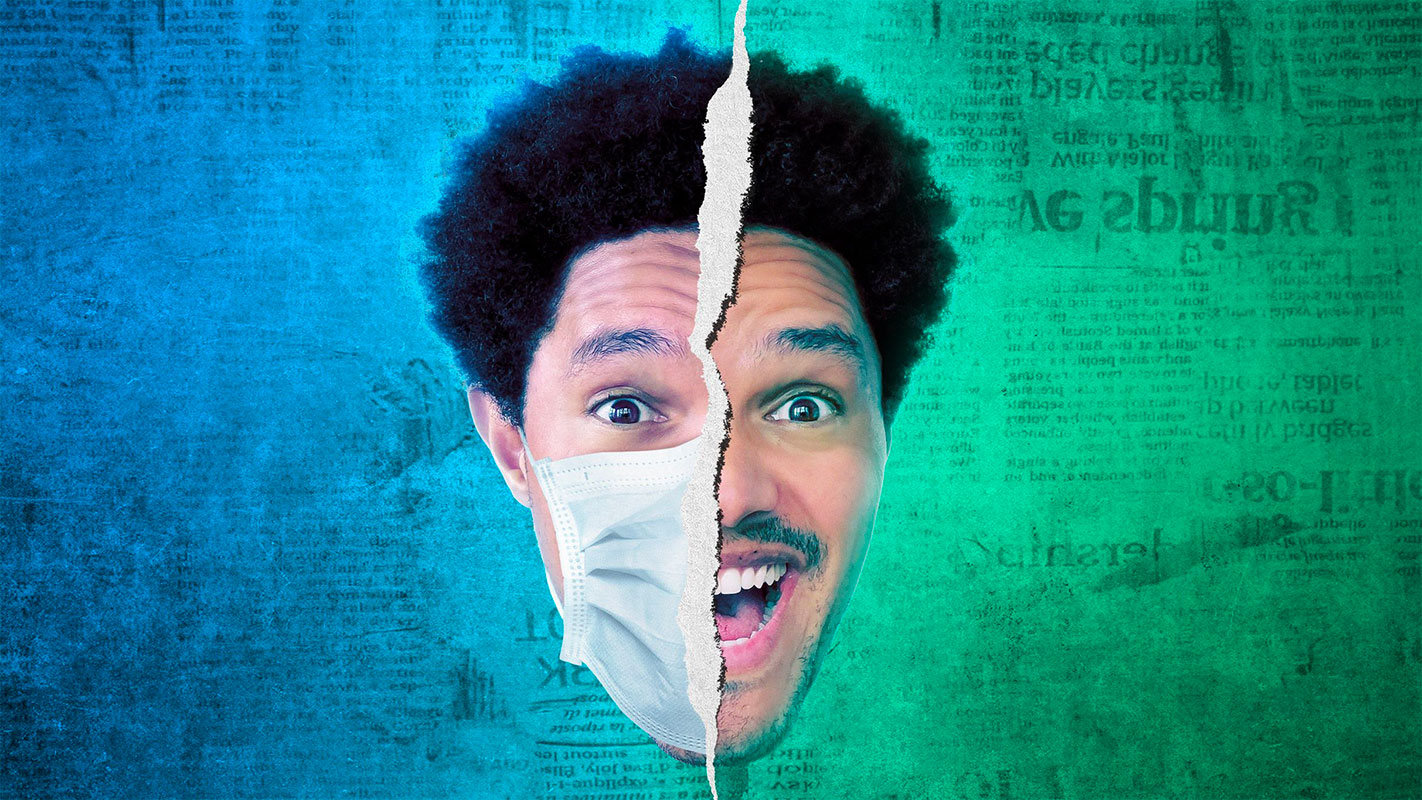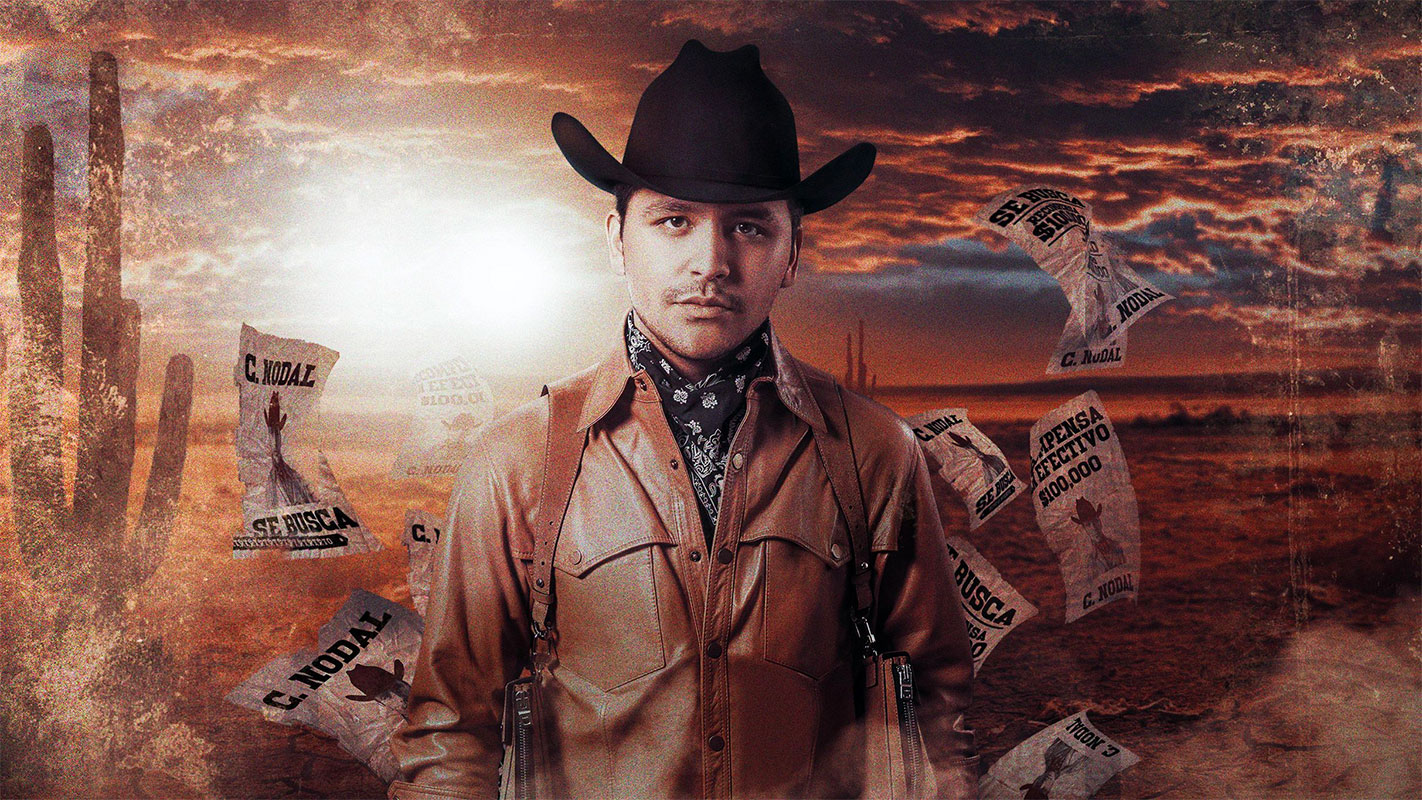 ---
Aztecs Basketball Home Games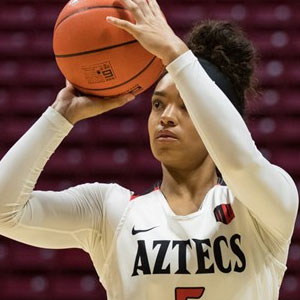 Aztec Women's Basketball
VS: San Diego
VIEJAS ARENA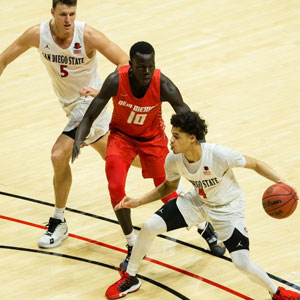 Aztec Men's Basketball
VS: Cal State Fullerton
VIEJAS ARENA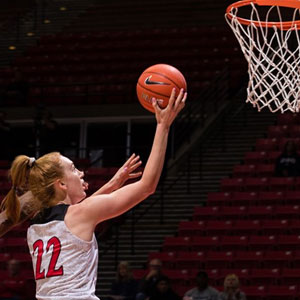 Aztec Women's Basketball
VS: UC San Diego
VIEJAS ARENA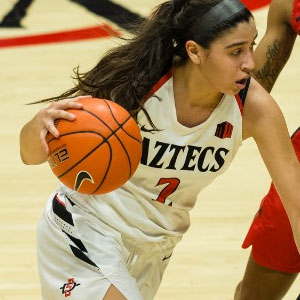 Aztec Women's Basketball
VS: Ohio State
VIEJAS ARENA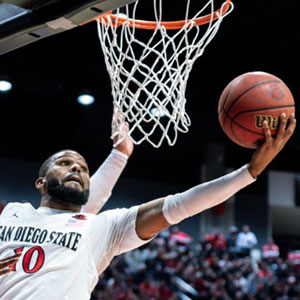 Aztec Men's Basketball
VS: UC San Diego
VIEJAS ARENA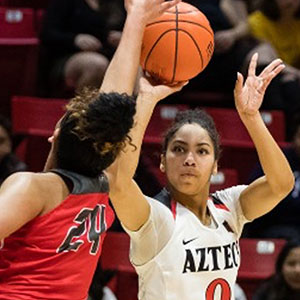 Aztec Women's Basketball
VS: Wyoming
VIEJAS ARENA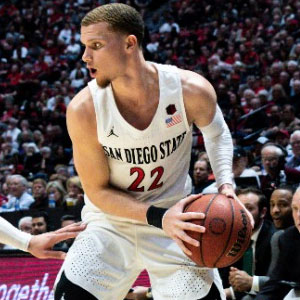 Aztec Men's Basketball
VS: San Diego Christian - Cancelled
VIEJAS ARENA
Calendar
DECEMBER 2021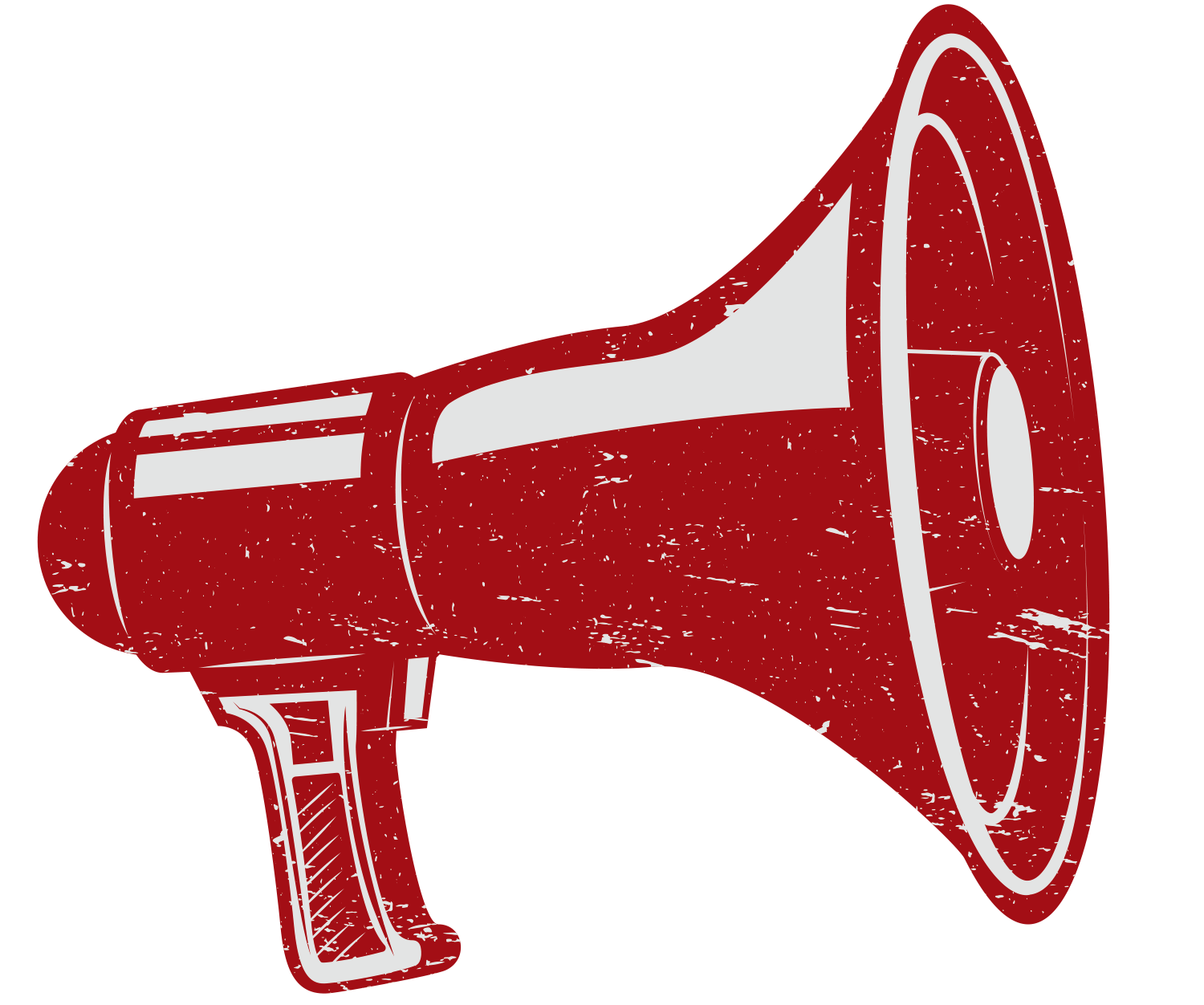 06
MONDAY
Aztecs Rock Hunger Results Announcement
10:00 - 11:00 a.m.
Union Courtyard
$calendar_url
06
MONDAY
Elf
6:30 p.m.
Union Theatre
Monday Night Movie
$calendar_url
07
TUESDAY
San Diego Skate
6:00 - 8:00 p.m.
Union Courtyard
"Ice" Skating fun
$calendar_url
09
THURSDAY
Midnight Study Break
9:00 p.m. - 1:00 a.m.
Montezuma Hall
Aztec Nights
$calendar_url
10-16
FRIDAY-THURSDAY
Finals
FRIDAY-SUNDAY
Winter Break