Aug '20
A.S. Book Club Launches
We are excited to invite you to join the A.S. Book Club. The first meeting will be at 4:30 p.m. on Aug. 21 where we will discuss details regarding meeting schedules, reading options and ground rules. Zoom Meeting information can be found on the A.S. Employee Relations Calendar.* If you are interested in joining the book club, please email Quincy Belcher II to confirm.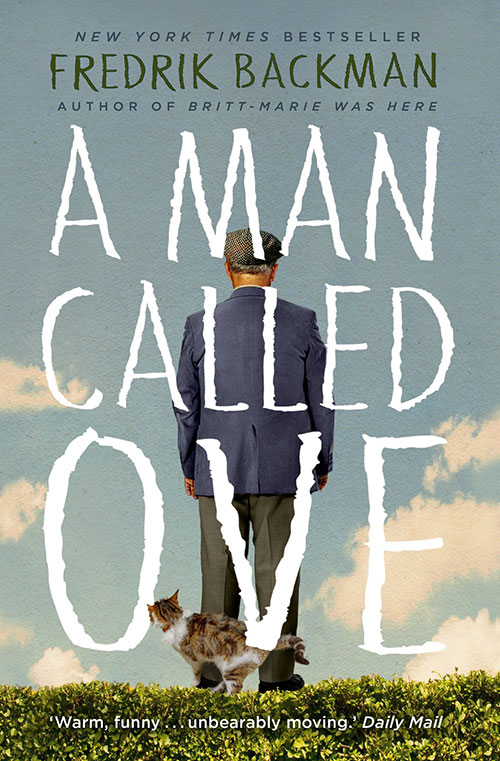 To kick things off, our first book will be A Man Called Ove by Fredrik Backman - a heartwarming tale of unkempt cats, unexpected friendship, and the ancient art of backing up a U-Haul. All of which will change one cranky old man and a local residents' association to their very foundations. This recommendation comes from Quentin Skaggs, Graphics Manager. Please aim to read chapters 1-17 by our first meeting on Aug. 21.
If you have any suggestions or care to share your favorite book to read, submit it via the A.S. Book Club Suggestion Box.
*The "A.S. Employee Relations" calendar is updated throughout the year. To help you keep up-to-date, the 2020 A.S. Employee Relations Calendar can be synced to your Google Calendar. To do this, please follow the steps below:
1. Highlight and copy this URL (Do not click link to open):
https://www.google.com/ calendar/ical/mail.sdsu.edu_ u0jrusdofjm5lcfbtd4k2sj3co% 40group.calendar.google.com/ public/basic.ics
2. Open up your Google Calendar
3. Find "Other Calendars" on the left side of the page and click on the drop down arrow (Mac users, click on +) located directly to the right of it.
4. There should be 5 options from there. Out of these select "Add by URL" (Mac users, select "From URL")
5. A box should open up in the middle of the screen. In the empty text box, paste the copied URL from step 1.
6. Hit '"Add Calendar" and then it should be added to your "My Calendars" list.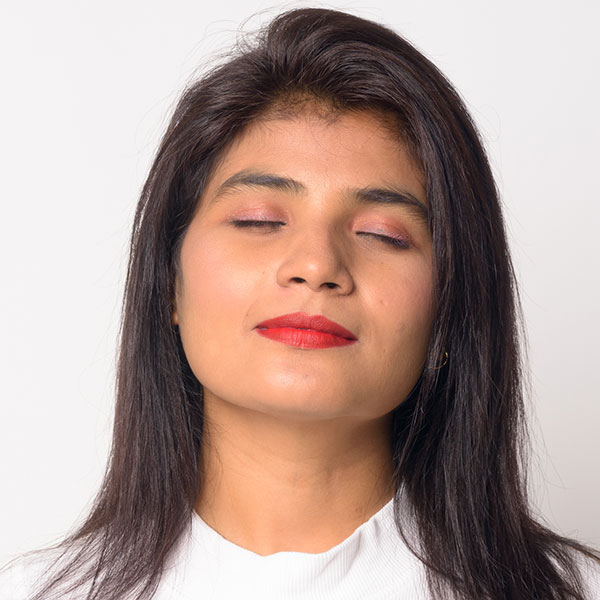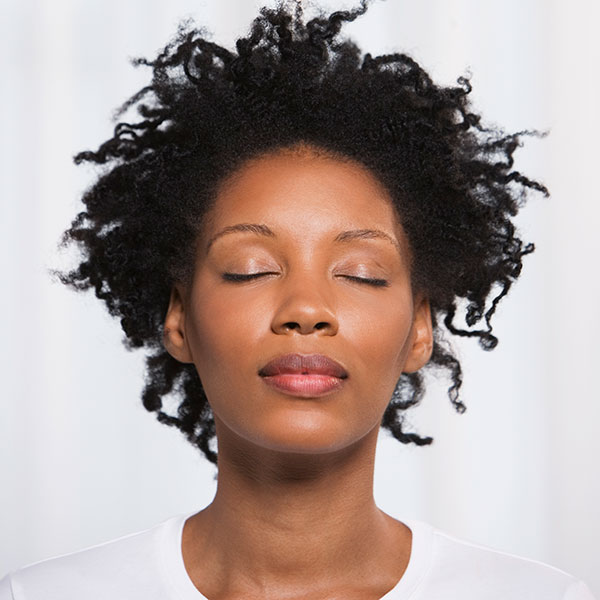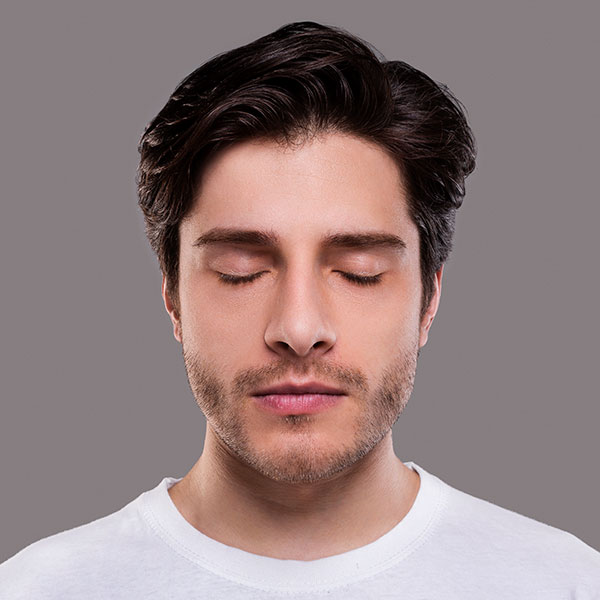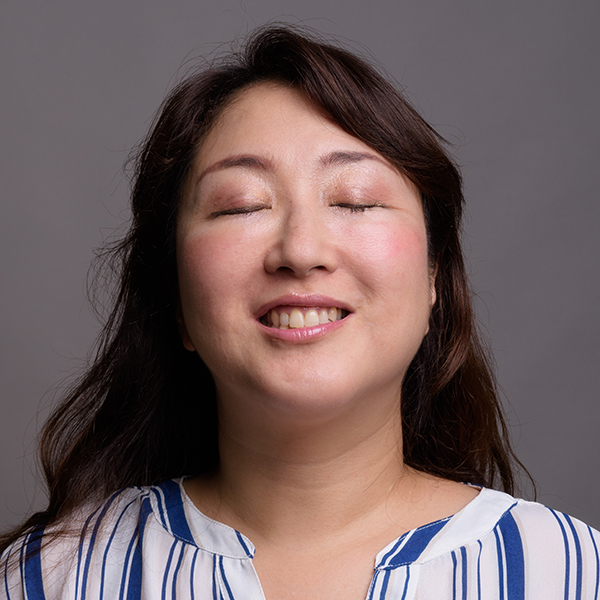 Taking Time for Mindfulness
What is mindfulness?
Mindfulness is the basic human ability to be fully present, aware of where we are and what we're doing, and not overly reactive or overwhelmed by what's going on around us.
Basic Mindfulness Practices
The practice of mindfulness helps us put some space between ourselves and our reactions, breaking down our conditioned responses. Below are some tips on how to be mindful throughout the day:
Set aside some time. You don't need a meditation cushion or bench, but you should aim to set aside 10-15 minutes per day.
Observe the present moment as it is. The aim of mindfulness is not quieting the mind, rather we're aiming to pay attention to the present moment, without self-judgment.
Let your judgments roll by. When we notice judgments arise during our practice, we can make a mental note of them, and let them pass.
Return to observing the present moment as it is. Our minds often get carried away in thought. That's why mindfulness is the practice of returning, again and again, to the present moment.
Be kind to your wandering mind. Don't judge yourself for whatever thoughts pop up, just practice recognizing when your mind has wandered off, and gently bring it back.
For more information on best mindfulness and meditation practices, visit mindful.org
Source: mindful – healthy mind, healthy life
Books, Apps & Other Resources
10% Happier by Dan Harris – "Dan is the perfect example of just your regular, non-spiritual guy who discovers that meditation doesn't have to greatly alter your life – sometimes, it just makes your current one much happier."
Available on: Amazon, Audible & Kindle
Insight Timer – Learn to meditate to help calm the mind, reduce anxiety, manage stress and improve overall happiness through relaxing music & sounds of nature.
Available for free on: Apple App Store or Google Play
Smiling Mind – Smiling Mind is a free mindfulness meditation app developed by psychologists and educators to help bring balance to your life.
Available for free on: Apple App Store or Google Play
UCSD Center for Mindfulness – Short Mindfulness & Compassion Mediations clips on Soundcloud for quick and easy listening.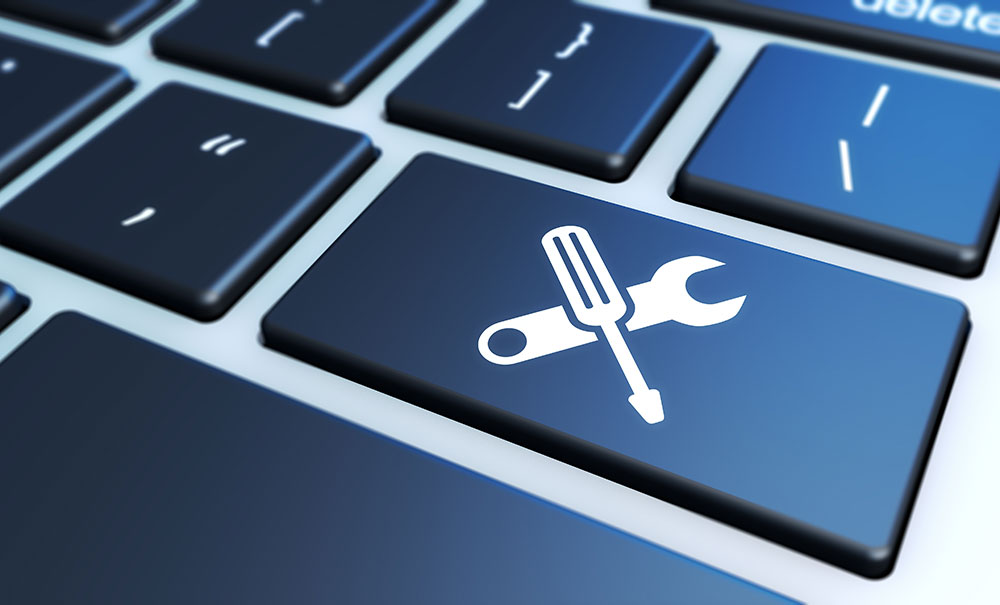 Q&A with A&A
FOLLOW UP

Thank you to those who joined the second Q&A with A&A (Anthony & Andrew) event. The duo covered an overview look at Adobe Acrobat as well as Adobe Sign and touched on a few key features that can prove useful in your current workflow. The major takeaways from the session were the ability to convert any document into PDF format, how to edit PDF files to add or change their layout, and how to use Adobe Sign to e-sign documents.
For those that were not able to join the session, or for those that would like to review what was covered, check out the live recording of the event: Topic - Adobe Acrobat, Date - July 2, 2020 10:00 AM Pacific Time (US and Canada)
We will be hosting our third Q&A with A&A event on Wednesday, Aug. 12th at 10:00am, featuring Google Groups, Google Forms, and Google Chat/Zoom Breakout Sessions. All A.S. staff should have this event on their calendars and can join via Zoom.
Google: Groups, Forms, chat
Wednesday
10:00 a.m.
Zoom Event
Book Reviews
Thank you all for your contributions so far to the A.S. Book Club Suggestion Box! We have received several excellent recommendations, and to get started we will begin reading A Man Called Ove by Fredrik Backman. Below are a few of the recommendations received from some of your co-workers:
The Glass Castle by Jeannette Walls
The Glass Castle is one of my favorite books, and is a unique memoir of the author's unconventional childhood. I loved all of the twists and turns, as well as trying to keep up with the evolving family dynamic. It is a quick and easy read!
Courtesy of: Katie Nelli
What the Dog Saw by Malcolm Gladwell
What the Dog Saw is a compilation of 19 articles by Malcolm Gladwell that were originally published in The New Yorker which are categorized into three parts. The first part, Obsessives, Pioneers, and other varieties of Minor Genius, describes people who are very good at what they do, but are not necessarily well-known. Part two, Theories, Predictions, and Diagnoses, describes the problems of prediction. This section covers problems such as intelligence failure, and the fall of Enron. The third section, Personality, Character, and Intelligence, discusses a wide variety of psychological and sociological topics ranging from the difference between early and late bloomers to criminal profiling.
Courtesy of: Quincy Belcher II
The Alchemist by Paulo Coelho
This is one of the best selling books in history. It has several life lessons that speak to each reader, individually. They are always timely and I think right now, they are more prudent than ever.
Courtesy of: Veronica Perondi
The Great Work of Your Life: A Guide for the Journey to Your True Calling by Stephen Cope
This is a wonderful book about finding one's true calling. I found the stories within to be very inspiring. It includes moving stories about Jane Goodall, Walt Whitman, Susan B. Anthony, and many others, and how they found their true calling.
Courtesy of: David Peña
Have a book you'd like to share? Submit your recommendation at the A.S. Book Club Suggestion Box.
Recipe Reviews
Thanks to everyone who tried out the recipes from last month's newsletter. They look delicious! Don't forget to send in pictures and reviews to Letty, to be featured!
"I wanted to share a small review of the 4th of July Fruit Pizza recipe from the A.S. Newsletter. I decided to make the fruit pizza recipe for the 4th of July. It was so easy to throw together. I made the cookie portion in the morning and let it cool until I was ready to add the cream cheese and fruit before leaving for a (very small) family gathering. We had it later that evening and it was so yummy. Everyone loved it and I already had to share the recipe! My family gave it 4 out of 4 stars!"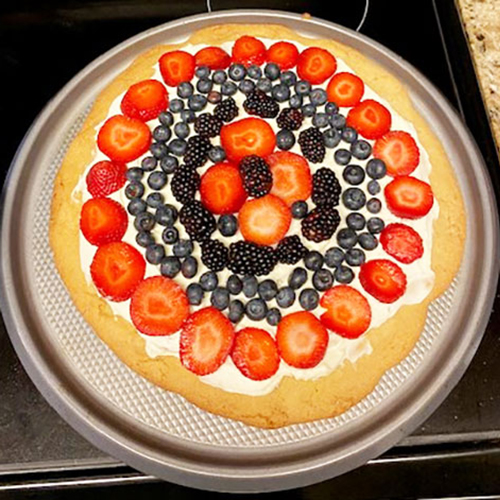 — Kim Dunlap, Supervising Teacher, Children's Center
"Janice's Blueberry Banana Bread was light and refreshing with the pops of blueberries throughout! And...I made Sara's Pizza Cookie into regular cookies so they were easy to share and I don't think they could've moved faster! So yummy!"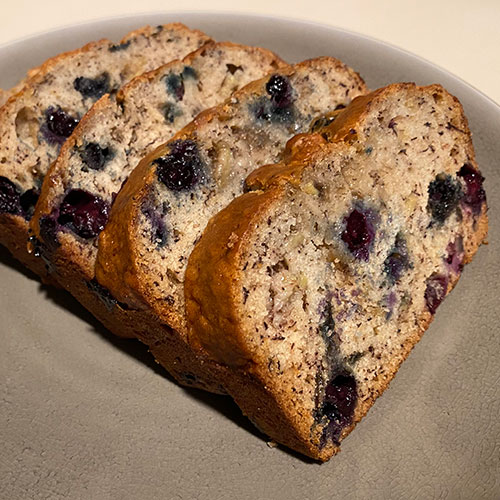 — Liza Bennett, Events Planner, Union Programs and Services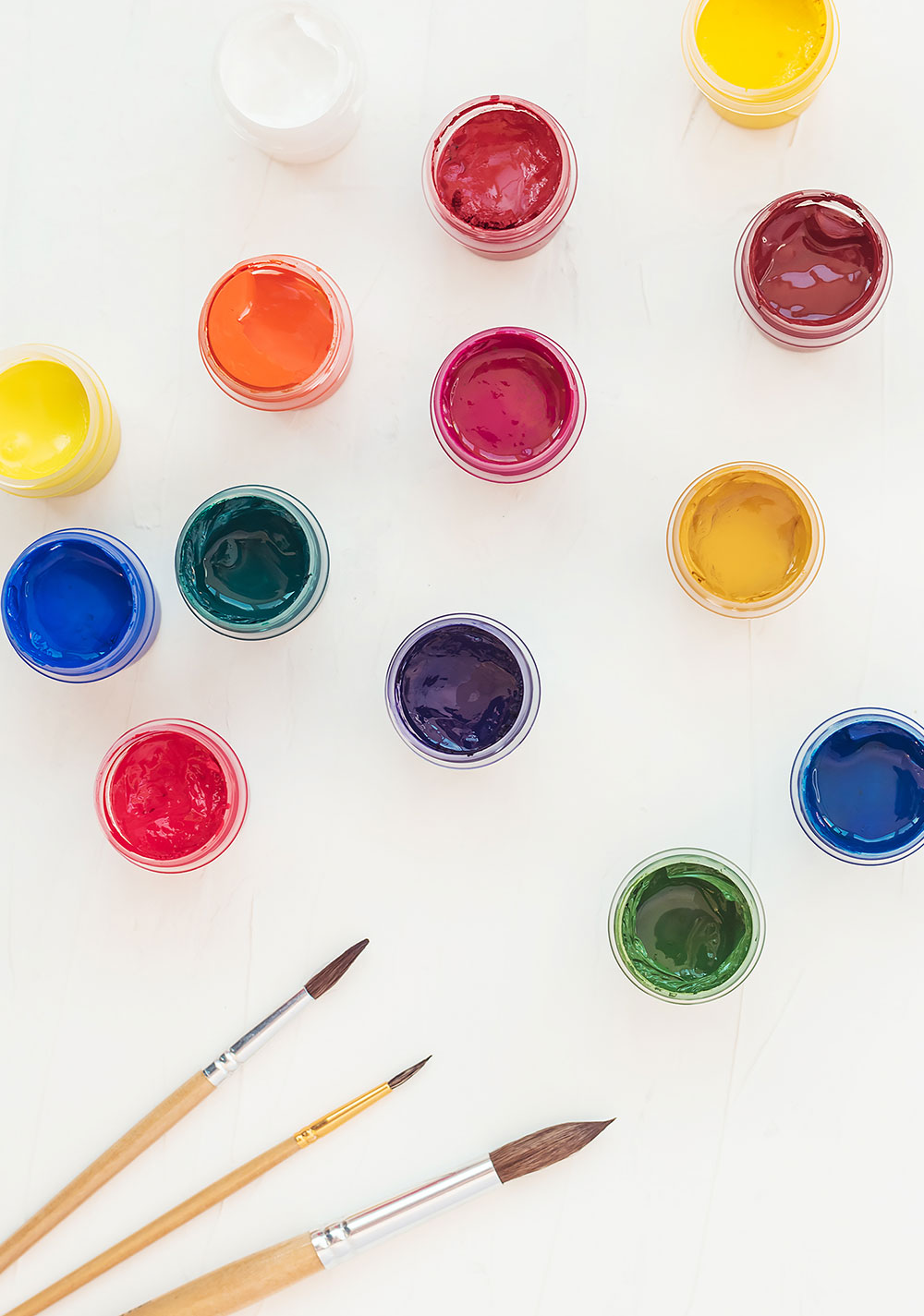 Interested in an Art/Paint Night?
Thank you for your feedback from the June 2020 A.S. Newsletter survey regarding possible virtual staff morale events. Based on responses from that initial survey, we are looking into a virtual art/paint night. The art/paint event would be hosted by one of our own artistically talented staff members. If you are interested in attending this type of event, please click the link below and complete the following survey to further gauge interest.
If you have other suggestions for virtual employee events, please share them with your Virtual Work, Tools & Morale Work Group committee member:
Aztec Recreation - Dawn Dinardo
Aztec Student Union - Anthony Cabrera and Antonio Faustino, Jr.
Business Services - Andrew Miller and Quincy Belcher II
Children's Center - Sara Sanders
Government & Graphics - Letty Hernandez, Janice Dils and Quentin Skaggs
Mission Bay Aquatic Center - Amanda Grant and Kevin Waldick
Viejas Arena - Deanne Fingerman
15 Questions
Michelle Phillips
What is your name and title?


Michelle Phillips, Food Services Supervisor

Which A.S. department do you work in?


Children's Center. I oversee the Child and Adult Care Food Program and manage the kitchen to ensure breakfast, lunch and snacks are served adequately for up to 200 children ranging from 6 months to 5 years old in age.

How long have you worked for A.S.?


Just over a year last April!

What was the last movie you saw? Thumbs up or thumbs down?


"Just Mercy" - Thumbs up, highly recommend!

What is your favorite dessert?


My favorite dessert are fruit tarts because of the flaky crust and light cream in the middle atop fresh fruit. They remind me of my childhood.

Which three people (living or dead) would you like to have dinner with?


I would have dinner with my late grandma, her mother and her mother's mother. It would be so awesome to learn more about their upbringing in Vietnam and hear stories nobody in my family knows about.

What city would you most like to visit or visit again?


While there are many places I'd love to visit, I would choose Ho Chi Minh City in Vietnam. I was born here in SoCal and have yet to visit Vietnam but would love to see where my parents grew up and explore my roots.

Do you like to cook and what is your specialty?


I love to cook! Although I could never live up to my Mom's Vietnamese cuisines, I've learned a few things over the years and have enjoyed making fresh shrimp spring rolls with a spicy peanut sauce.

What is your perfect breakfast?


A perfectly toasted buttery croissant with seedy jam, two soft boiled eggs and an iced matcha latte with oat milk. Mmm!

"Most people don't know that I like to…"


Most people don't know that I like to sing because I rarely do it. I'm really a terrible singer but love to belt out songs in my car. My husband is my only audience. It feels good to sing songs with high octaves even though I could never reach them like the great Whitney Houston. (I'm giggling to myself).

What does your perfect burger have on it?


My perfect burger has a juicy medium well done patty with spicy aioli sauce, crunchy lettuce, tomato, grilled onions and a fried egg.

What's the best concert you've been to and why was it so good?


My favorite concert would probably be Coldplay in 2009. They were so good live and did a great job with the theatrics on stage.

If you could have a superhero power what would it be?


If I could have a superhero power, it would be to transport myself to different parts of the world in an instant—to travel and explore new sights for free!

What is one of your favorite things to do on the SDSU campus?


One of my favorite things to do on campus would be walking over to the koi pond and seeing the turtles bask in the sun. It's quite relaxing eating lunch there.

What is your favorite new stay-at-home activity?


Since I don't really like the gym, my husband gifted me a membership to an online hip hop dance studio called Steezy where I can learn new moves and full routines in the comfort of my own home. It's a fun way I trick myself into working out.
Calendar
August 2020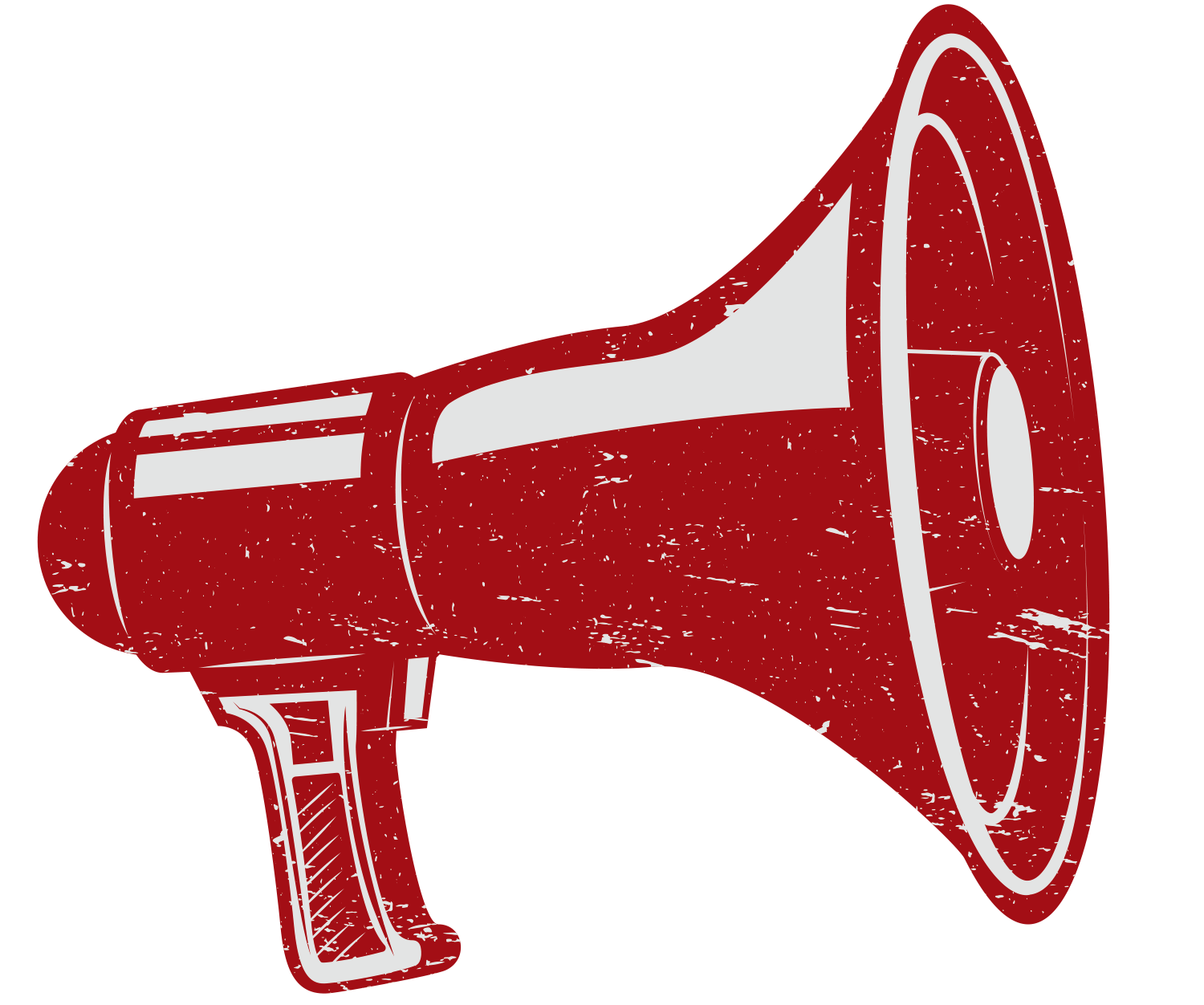 03
Monday
SDSU Children's Center opens
$calendar_url
12
Wednesday
Q&A with A&A - Zoom, 10 a.m.
19
Wednesday
All University Convocation - 10 a.m.
$calendar_url
21
Friday
A.S. Book Club - Zoom, 4:30 p.m.
24
Monday
First day of classes