Note from the GSA President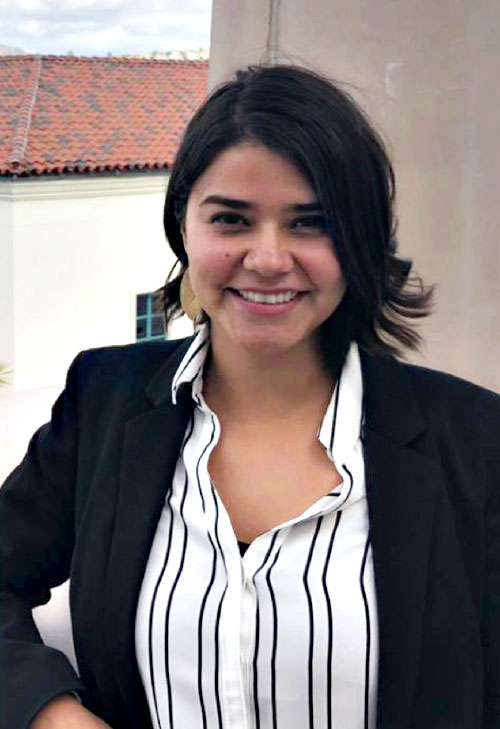 Welcome to the GSA page and thanks for your interest! My personal goal for the academic year 2018-2019 is to create a community among graduate students. I have completed my master's program here and felt, at first, that graduate school was very isolating. You have so much to do, specially once you begin your research and even more if you are working, that you might feel like anything else is a waste of time. I felt the same thing until I decided to go to an Association of Chicana Activists (A.Ch.A) meeting, a student organization on campus. I found that my involvement in this org allowed me to stay sane throughout my two-year engineering program and find the support/resources needed for my success. I want you to have that same opportunity, come find out what is available for you on this big campus. Remember, graduate school doesn't have to be just hard work, some fun is okay too! Any suggestions or concerns you have about anything please let me know, I am here to help you.
Yours truly,
Maricruz Carrillo
Who is GSA?
Provides an outlet for discussion of issues of concern to graduate students and to advocate for their rights and interests.
Acts as a political voice for graduate students with the University by facilitating the exchange of ideas and goals regarding policy development affecting graduate education - specifically, we have a say at the Graduate Council meetings for Graduate and Research Affairs, etc.
Hosts social and educational activities to encourage professional as well as social interaction with peers in and outside of students' departments. Examples: Coffee hour, workshops, featured speakers, conferences
Why join GSA?
Graduate school can be very isolating, but it doesn't have to be! In GSA you will build a family that will support you both academically and emotionally.
Many Resources available to grad students go unused simply due to unawareness. Joining GSA will assure you are aware of these opportunities, so you don't miss out!
Networking is crucial for your success after graduation. GSA will provide you with various events to meet with people that have opportunities available for graduate students.
Leadership roles are available in the GSA board which provide a challenging and rewarding projects that are great confidence and resume builders!
How do I join GSA?!
If you are interested in joining as a general body member:
If you are interested in joining as a GSA board member:
Also join us at our bi-weekly meetings and follow us on social media
Email us at gsa@sdsu.edu and we will provide the positions available along with their descriptions