Jan '22
A.S. Staff Honored
PERFORMANCE AWARDS
Exemplary full- and part-time A.S. employees are recognized each semester for their hard work and dedication. A.S. recognizes the following employees:
Student Union
Jeehoon Lee - Operations Assistant
Emily Meints - Operations Assistant
Jordan Amey - Operations Assistant
RJ Gonzales - Aztec Lanes Attendant
Ryan Quasarano - Aztec Lanes Lead
Kyrel Polifrone - Audio Visual Lead Technician
Matthew Exworsthy - Audio Visual Lead Technician
Jocelyn Martinez - Operations Lead
Emily Jacobo - Operations Lead
Josh Eley - Operations Lead
Nicolette Fontaine - Operations Lead
Skylar Adair - ASUB Programs Assistant
Victoria Powell - Reservations Assistant
Business Services
Viviana Rodriguez - Accounts Payable Coordinator
Juan Dominique Obedicen - IT
Mackenna Teeman - Human Resources Assistant
A.S. Graphics
Lyubov Horne - A.S. Web Design Coordinator
Luis Valenzula - A.S. Graphics Specialist
Viejas Arena
Niko Soto - House Manager
Aztec Recreation
AJ Munoz - Sports Performance Director
Jeffrey Livers - Climbing Wall Attendant
Natalie Quinn - Group Fitness Instructor
Heidi Wilson - ENS Instructor
Madison Lunde - Videographer
Adrian Macias-Sanchez - Intramural Sports Supervisor
Jude El-Nahhas - Competitive Sports Lead
Seth Wayne - Member Services Lead
Spencer Herndon-Hummel - Member Services Representative
Aiden Donaghe - Building Services Assistant
Ally Norman - Aquaplex Lead
Sam Barlow - Member Services Representative
Children's Center
Karina Perez - Food Services
Sarah Doss - Associate Teacher
Hannah Dewey - Associate Teacher
Abby Loretz - Associate Teacher
Caitlin Hayden - Assistant Teacher
Sofia Flores - Associate Teacher
Cindy Miranda - Assistant Teacher
Mia Alves - Assistant Teacher
Angie Ngyuen - Associate Teacher
SCHOLARSHIPS
A.S. awards three $500 scholarships each semester to part-time student employees based on academic performance, contributions to the SDSU and San Diego communities, financial need and length of employment. A.S. awards the following students with scholarships:
Alyssa Koval - Aztec Recreation Climbing Attendant
Mikayla Schulze - Viejas Arena Student Admin Assistant
Vanesa Montes - Children's Center Teacher Assistant
Congratulations!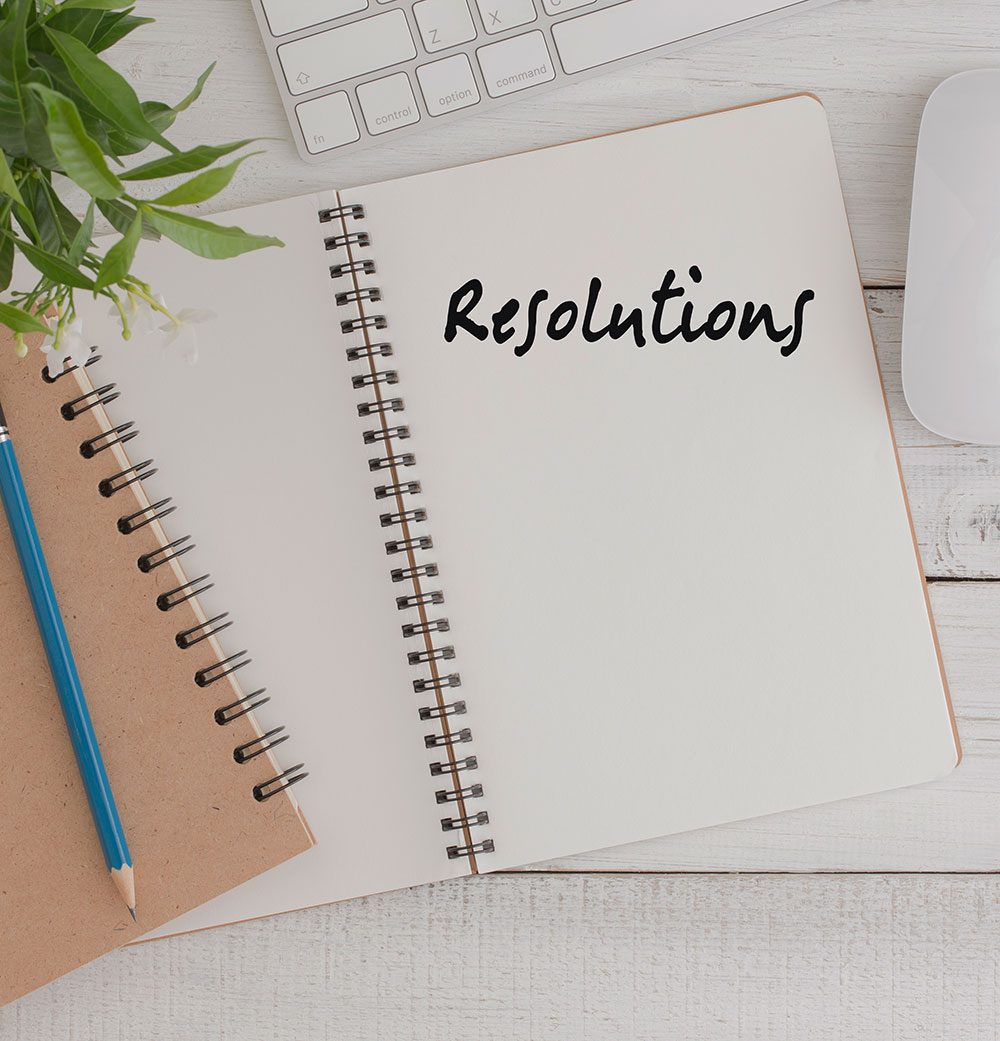 New Year's Resolutions
Happy New Year!
Read below to see some of our full-time staff's New Year's resolutions and what they are looking forward to in the next year:


"This year, I'd like to break out of my bubble a bit more and be more sociable. I'm not the talkative type, and I have a tendency to shy away from conversation with people I haven't gotten to know. That said, I've recently made many other changes in my life: new home, new job, and getting married; so I'm looking forward to building a new life with my wife and making new friends at work."
- Eric Moreno, Web Designer
_____________
"With this new year, I am excited about getting to enjoy San Diego and all it has to offer. My goals this year are to run a sub-18 minute 5k, get a deer on my archery hunting trip and pass an actuary exam."
- Kellen Dion, Climbing Program and Team Building Supervisor
_____________
"My New Year's resolution is to find more joy in the little things. Life always seems to be in such a rush that we miss out on small moments. This year, I'm excited to continue to grow and learn as a person and as a professional. I hope to also grow our family, so those little moments may come with little feet."
- Isabel Richter, Children's Center Supervising Teacher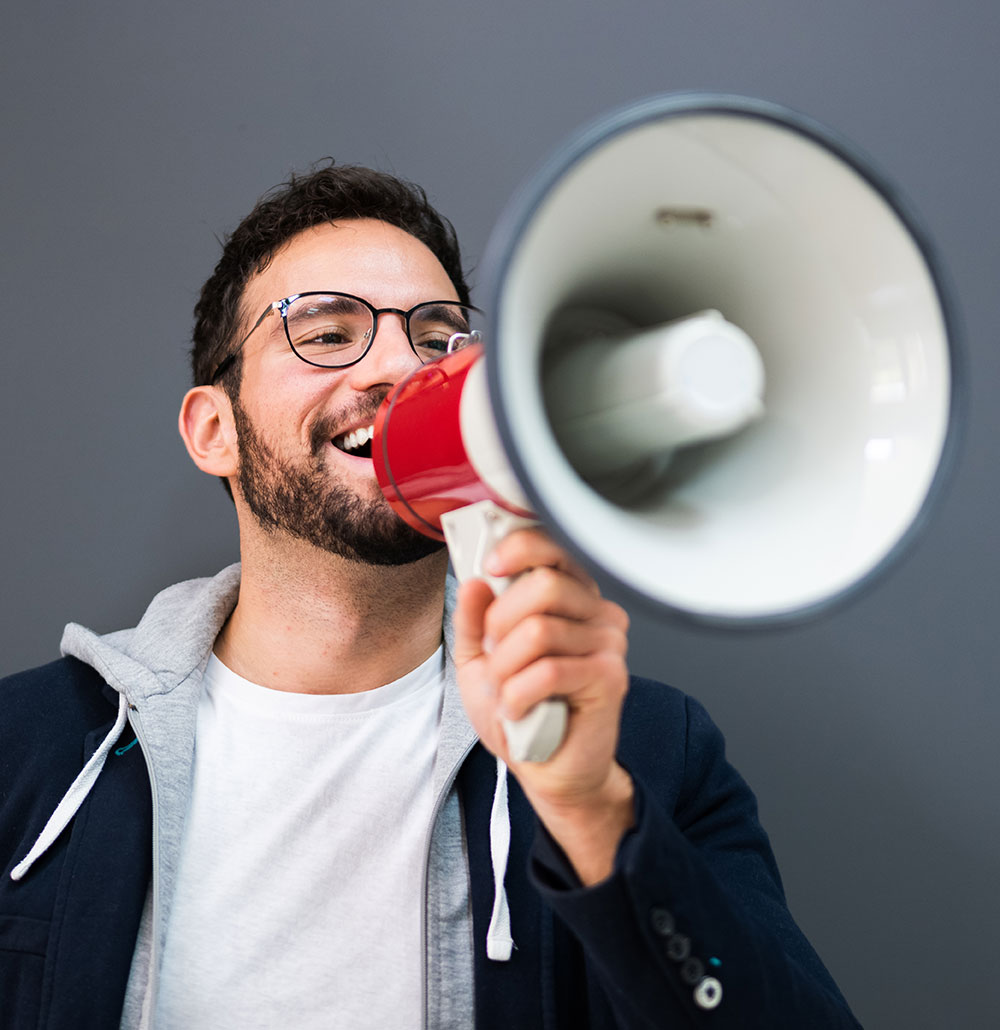 A.S. Elections
ATTENTION STUDENTS
Run or apply for a leadership position in A.S.! Run in the A.S. General Elections for one of 38 elected positions available including five executive officer positions. If running a campaign isn't for you, consider applying to one of the 21 appointed positions available. Develop professionally, build relationships with others and make an impact on SDSU's campus by being an A.S. leader.
IMPORTANT DATES TO REMEMBER:
Jan. 28: Applications for General Elections (elected positions) and appointed positions for all seats on the A.S. Board of Directors, Campus Life Council, University Council, and Judicial Affairs Council available on as.sdsu.edu/elections
Feb. 8: Prospective Candidates' Workshop
Feb. 9: Prospective Candidates' Workshop
Feb. 18: Deadline to submit completed candidate application via Google Form
March 15-17: Executive Officer Candidate Debates, Candidate Mixers
March 21-24: General Elections — Voting Closes at 7:00 p.m. on March 24
March 24: Elections Results Announced (approximately 9:00 p.m.)
April 5: Deadline to submit applications for appointed positions on Board of Directors, Campus Life Council, Judicial Affairs Council and Marketing and Communications Commissioner via Google Form
Make your voice heard and leave an impact on the lives of those at SDSU and beyond. For more information, go to as.sdsu.edu/elections.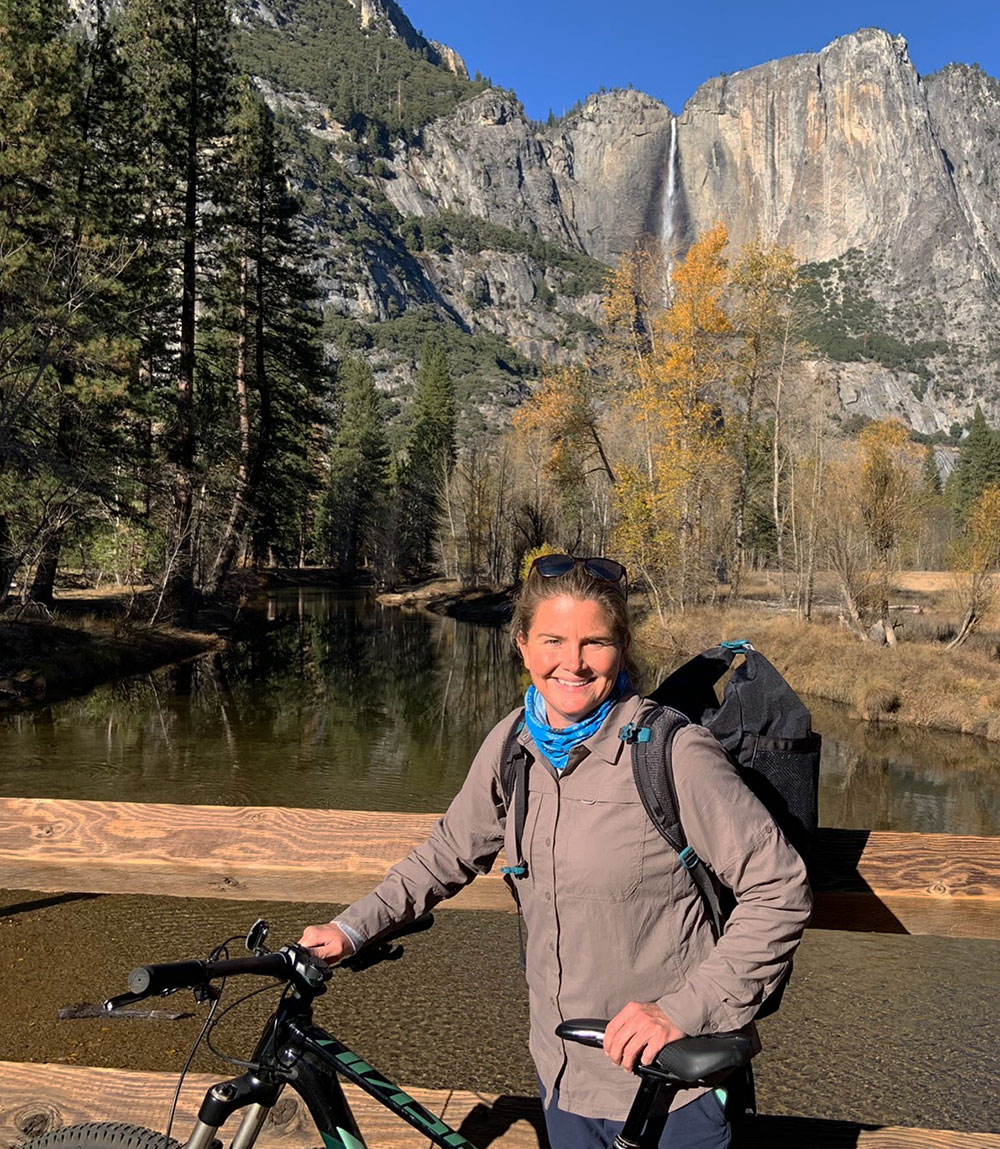 15 Questions
Jamie Eubanks
What is your name and title?

Jamie Eubanks, Instructional Supervisor at MBAC

Which A.S. department do you work in?

I work at the Mission Bay Aquatic Center. I teach students how to safely teach watersports, monitor their progress and needs as instructors and facilitate teamwork. I also evaluate programming for effectiveness and efficiency.

How long have you worked for A.S.?

I started working as an instructor in 2007. I have been in my current role for the past six years.

What do you like most about working for A.S.?

My favorite part of the job is the people. We have a great team of individuals at MBAC. It is incredibly rewarding to watch students develop skills, gain confidence and grow into leaders. I learn a lot from everyone around me.

If you won $5 million what would you do with it?

I would buy a cabin in the mountains. I'd put the rest in an interest bearing account and spend whatever I earned off of that. I'd play a lot of "treat yoself" with all of the people in my life that have been generous with their time, energy and financial support. There would be a lot of pedicures, no waiting for books to come out in paperback and fresh wetsuits every year.

I definitely wouldn't go out and buy fancy high-performance equipment for the sports I like to participate in. Mainly because I prefer to blame my lack of performance on the equipment and not myself. I'd like to continue to be delusional in that regard.

If you had one free hour each day, how would you use it?

I would write kids adventure books with my nephews as the main characters.

Do you prefer pens or pencils?

Mechanical pencils. They make sharper, cleaner lines. Shout out to the Papermate Clear Point .7mm…you keep crosswords and sudokus looking fresh and clean.

What is your favorite book?

The Secret Garden by Frances Hodgson Burnett. My mom read it to me over and over as a kid and I eventually read it to myself over and over. It is the book that started a lifetime of obsessive reading. When I would get in trouble, my parents would take my books away. That makes my parents sound like monsters that didn't have their priorities straight, but I promise that isn't what messed me up.

What type of pets do you have and what are their names?

My girlfriend has a cat named Kiwi. I don't claim Kiwi because we don't always get along. She thinks my ponytail is a hamster and treats it like prey.

Do you like to cook and what is your specialty?

I love to cook. I usually realize at some point that I forgot to buy a key ingredient and need to adapt quickly. My specialty is thinking that more butter or cheese will solve those problems.

If you could go back or forward in time, where would you go?

I've already moved forward enough in time. I'd like to go back and see how much reality matches what I remember. And maybe stop my mom from giving me bangs in 7th grade.

"Most people don't know that I like to…

…find ways to be outraged about inconsequential things. Larry David is my spirit animal."

If you could have a superhero power what would it be?

I want to be able to breathe underwater like Aquaman. I could attempt things in the water that my sense of self-preservation has kept me from trying. I could also explore underwater without having to constantly adjust a foggy, leaky, mask that rips my hair out when it gets tangled in the head strap.

Which city would you most like to visit and why?

I'd like to visit Nazare (Portugal) when there is a big swell. Not to surf it, but just to see it in person and get a lot of likes on an instagram post. I feel like the pictures and video give a sense of the enormity of the waves, but still don't do it justice. Getting to see everything in person would reinforce my respect for the potential of all that energy circulating through the ocean and our atmosphere.

Which three people (living or dead) would you like to have dinner with?

I'd like to have dinner with any accountant, mathematician and statistician. I originally only answered 14 questions. So apparently, I need all the help I can get with counting.
Entertainment
VIEJAS ARENA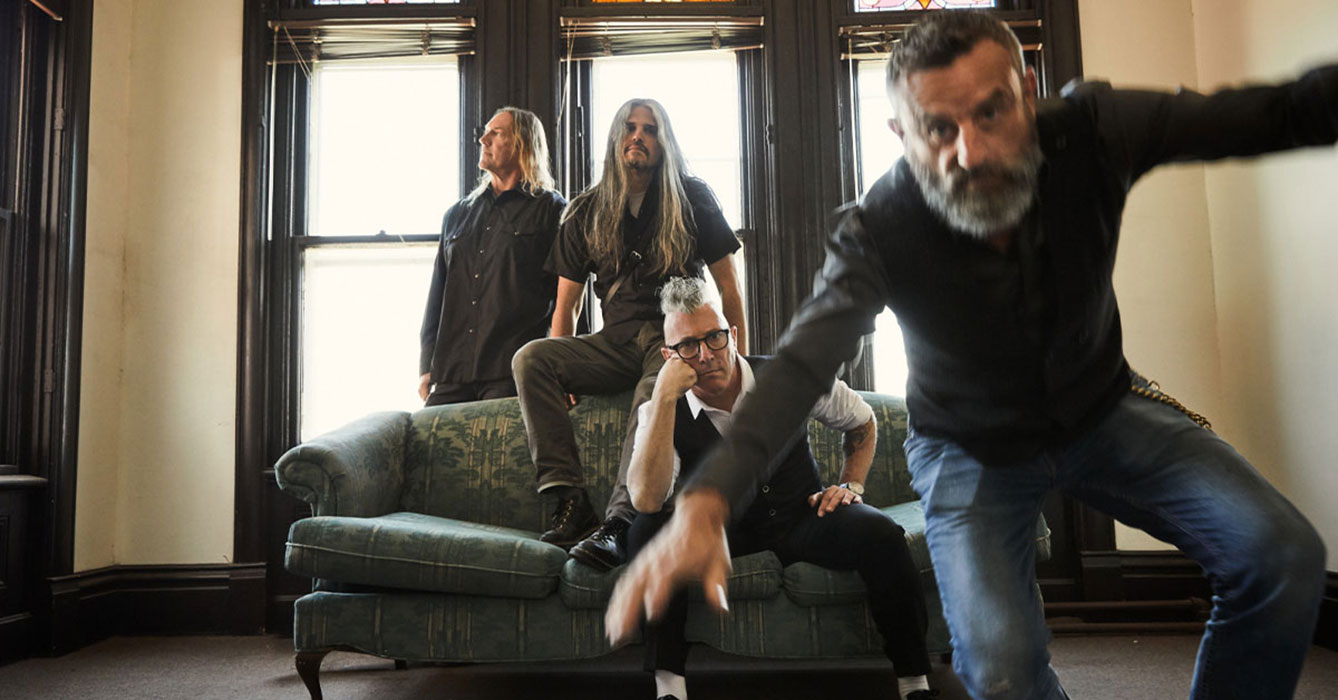 WITH: Blonde Redhead
VIEJAS ARENA
---
Aztecs Basketball Home Games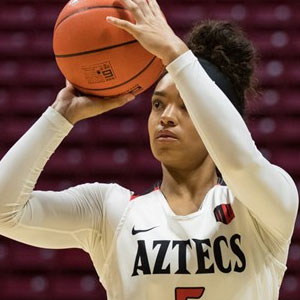 Aztec Women's Basketball
VS: Colorado State
VIEJAS ARENA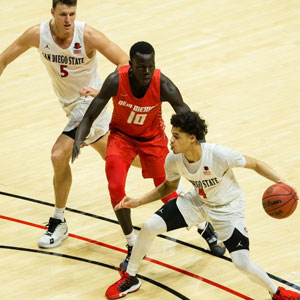 Aztec Men's Basketball
VS: Fresno State - Postponed
VIEJAS ARENA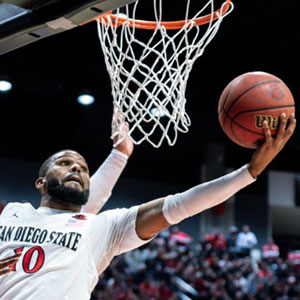 Aztec Men's Basketball
VS: Colorado State
VIEJAS ARENA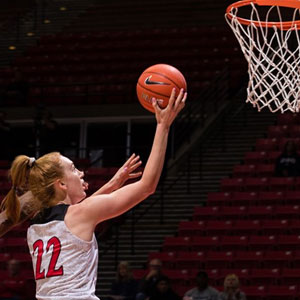 Aztec Women's Basketball
VS: Utah State
VIEJAS ARENA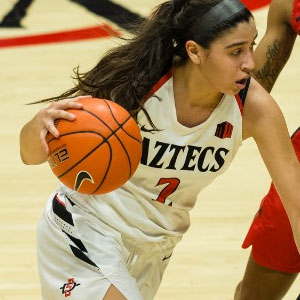 Aztec Women's Basketball
VS: Boise State
VIEJAS ARENA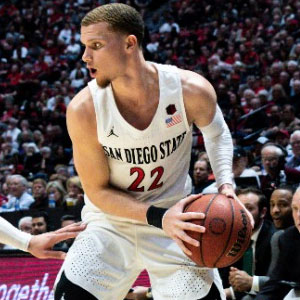 Aztec Men's Basketball
VS: UNLV - POSTPONED
VIEJAS ARENA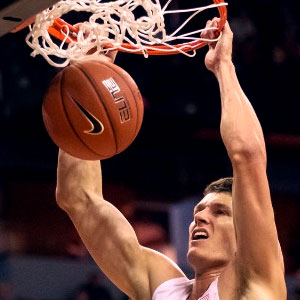 Aztec Men's Basketball
VS: Boise State
VIEJAS ARENA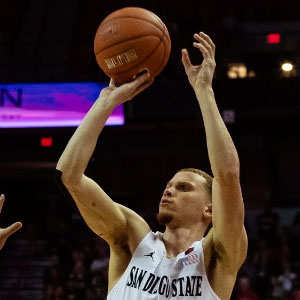 Aztec Men's Basketball
VS: UNLV
VIEJAS ARENA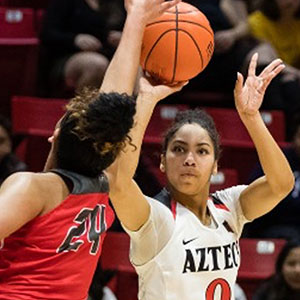 Aztec Women's Basketball
VS: Air Force
VIEJAS ARENA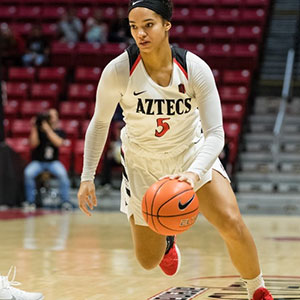 Aztec Women's Basketball
VS: New Mexico
VIEJAS ARENA
Aztec Men's Basketball
VS: New Mexico
VIEJAS ARENA
Calendar
JANUARY 2022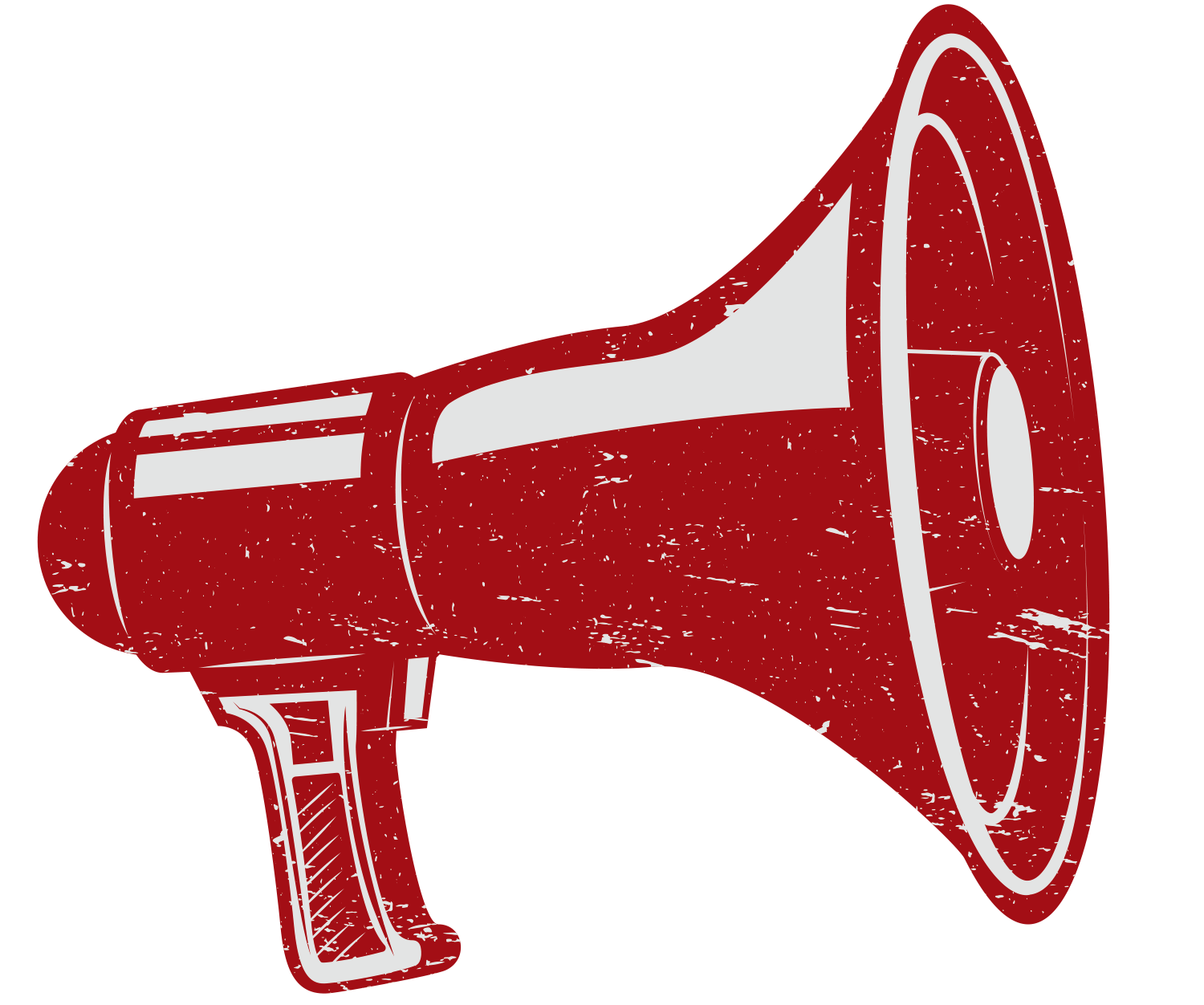 03-26
MONDAY-WEDNESDAY
Spring Intramural Registration
Dodgeball, Kickball, and Ultimate Frisbee
$calendar_url
17
MONDAY
Martin Luther King Jr. Day
Campus Closed