Aztec Rock Sign-ups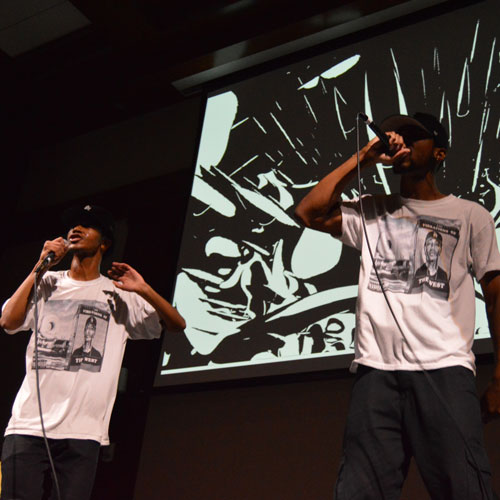 Battle of the Bands
Aztec Rock: Battle of the Bands is a premier student showcase that will serve as a promotional effort for Sustainability, Cultural awareness, and the GreenFest concert in the Spring semester. Competitors will be showcasing their talents for a chance to open for the GreenFest headliner.
Event will include: Live music, art collaboration with Arts Alive, and free food and drinks. Vegan and vegetarian options available.
Event Date:

December 7, 2017


Event Time:

5-7pm


Event Location:

Montezuma Hall, Conrad Prebys Aztec Student Union

Do you have what it takes to perform for GreenFest?

Applications are OUT NOW!

Applications close on November 10.

Email sdsuaztecrock@gmail.com with the following information before the Nov. 10 due date:
Name and point of contact
Phone number
Red ID
Stage name
Number of performers
Genre of music
Links to the songs being performed for the event (soundcloud, youtube, mix cloud, etc.)
More info to come as the semester progresses, so get your group together and get excited for our Battle of the Bands competition. The winners will be opening up at our GreenFest concert in the spring semester!