Student/Faculty Member of the Month
---
A monthly recognition for individuals who excel in reflecting and putting the College of Arts & Letters' mission into practice each day! Nominate a fellow student and/or faculty member within the College of Arts & Letters. Winners will be awarded a certificate, recognition on the CAL Student Council website, and a gift! This was an initiative of the CAL Student Council to honor, recognize and acknowledge the extraordinary students, faculty and staff of the College of Arts & Letters.
---
December 2018

Student of the Month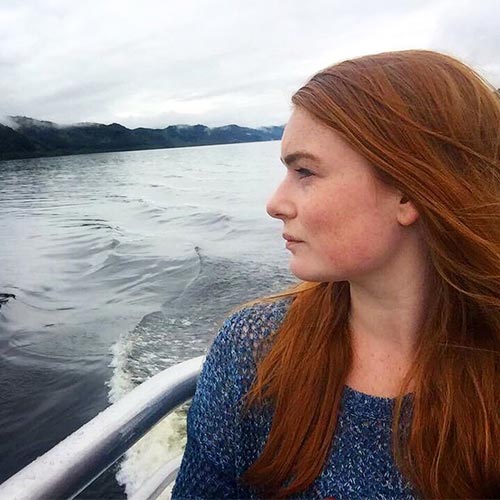 Jessica Pereira
Jessica Pereira graduated from San Diego State University with an Anthropology degree and is currently pursuing her graduate degree in the same field of study. Her ultimate goal is to earn her doctorate degree and continue examining medical access and availability for undocumented Brazilian immigrants. Jessica has conducted overseas investigation, held a full-time job, helped SDSU faculty update existing research, and quickly completed graduate-level coursework. Additionally, she has received many recommendations and offers from post-graduate institutions that noticed her incredible achievements. Overall, CAL is proud to recognize Jessica as an outstanding student of the month who holds values similar to ours such as diversity and inclusion as well as scholarship and academics.
---
NOTE: All student, staff, and faculty nominees must be in the College of Arts & Letters. Please submit nomination forms by the 15th of each month. Submissions will be reviewed by the CAL executive board and recipients will be notified via email